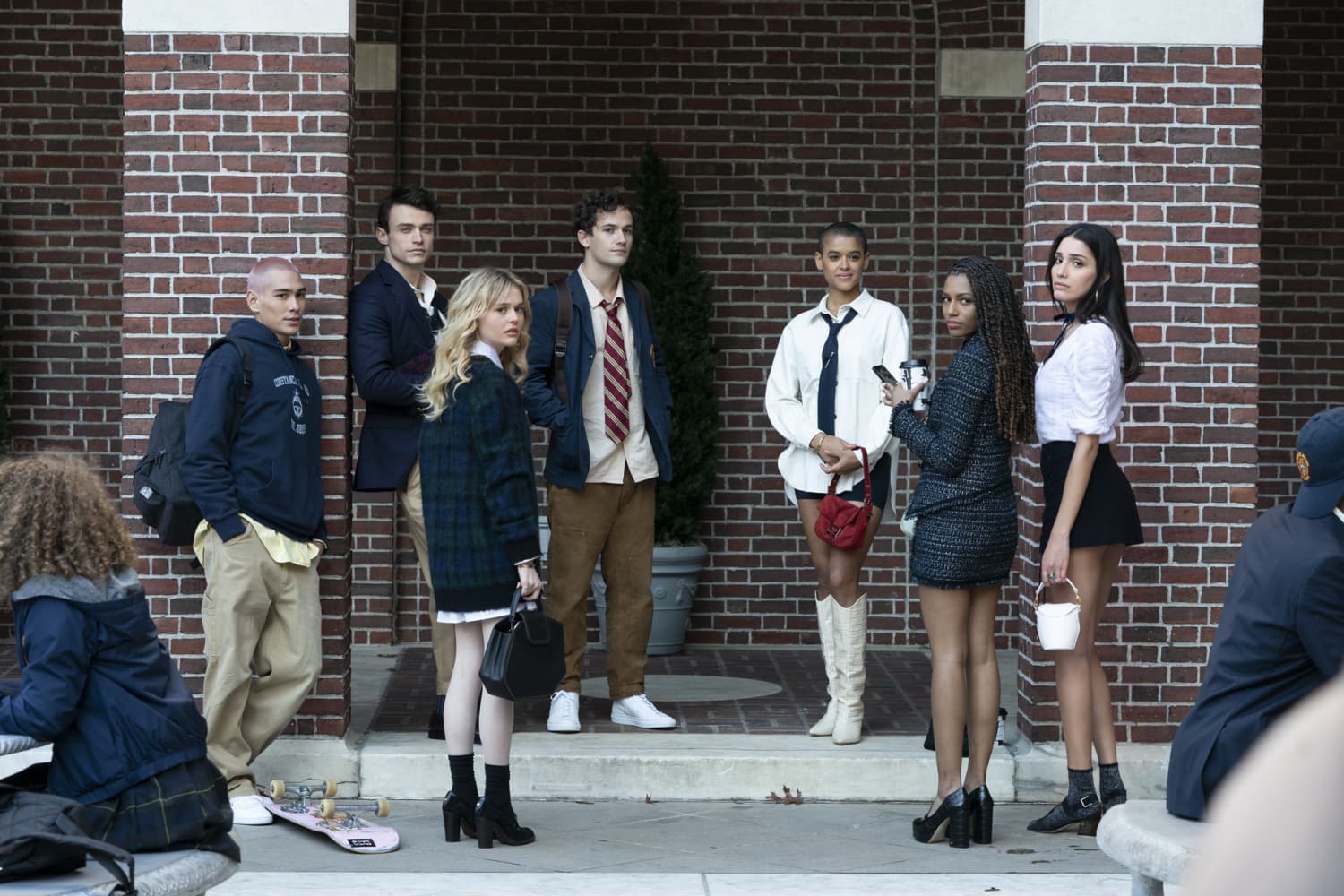 We independently select these products—if you buy from one of our links, we may earn a commission.
If you're having serious withdrawal symptoms while you wait, consider checking out another teen drama filled with fashion, secrets, lies, and love stories. Here are five shows to fill your time until "Gossip Girl" returns.
Constance Billard has nothing on Las Encinas, the fictional prestigious private school in Spain that serves as the backdrop for "Elite." When three working class teens are granted scholarships to attend the elite institution, not everyone is happy about it. The teens find themselves constantly at odds with their wealthy classmates and the rivalry eventually leads to murder.
Available to watch on Netflix and Amazon Prime Video.
If you love the appeal of an all-knowing, anonymous individual causing drama via text messages and blog posts, then you'll love "Pretty Little Liars." The series follows five high school friends whose lives are turned upside down when they start receiving messages from a mystery sender. The sender goes by "A" and is determined to get revenge on the friends by any means necessary.
Like "Gossip Girl," this series is set at an elite high school in Cape Town and focuses on a group of complicated teenagers. The drama follows a 16-year-old girl who transfers to the posh academy in search of her long-lost sister, who disappeared under strange circumstances.
Available to watch on Netflix and Amazon Prime Video.
Yet another tale of the haves and the have-nots, "All American" follows a rising football star from Crenshaw who is recruited to play at a Beverly Hills high school. While there, he struggles to keep his two lives separate while navigating the usual high school and teenage drama. The series is inspired by the life of pro football player Spencer Paysinger.
If you're feeling a little nostalgic and missing everyone's favorite "Lonely Boy" aka Dan Humphrey, played by Penn Badgley, then you'll appreciate "You." The series follows Badgley's character, Joe, who will stop at nothing to find his perfect woman. Joe's obsession takes a dark turn when he starts murdering people who he sees as a threat to his happily ever after.
Available to watch on Netflix and Amazon Prime Video.