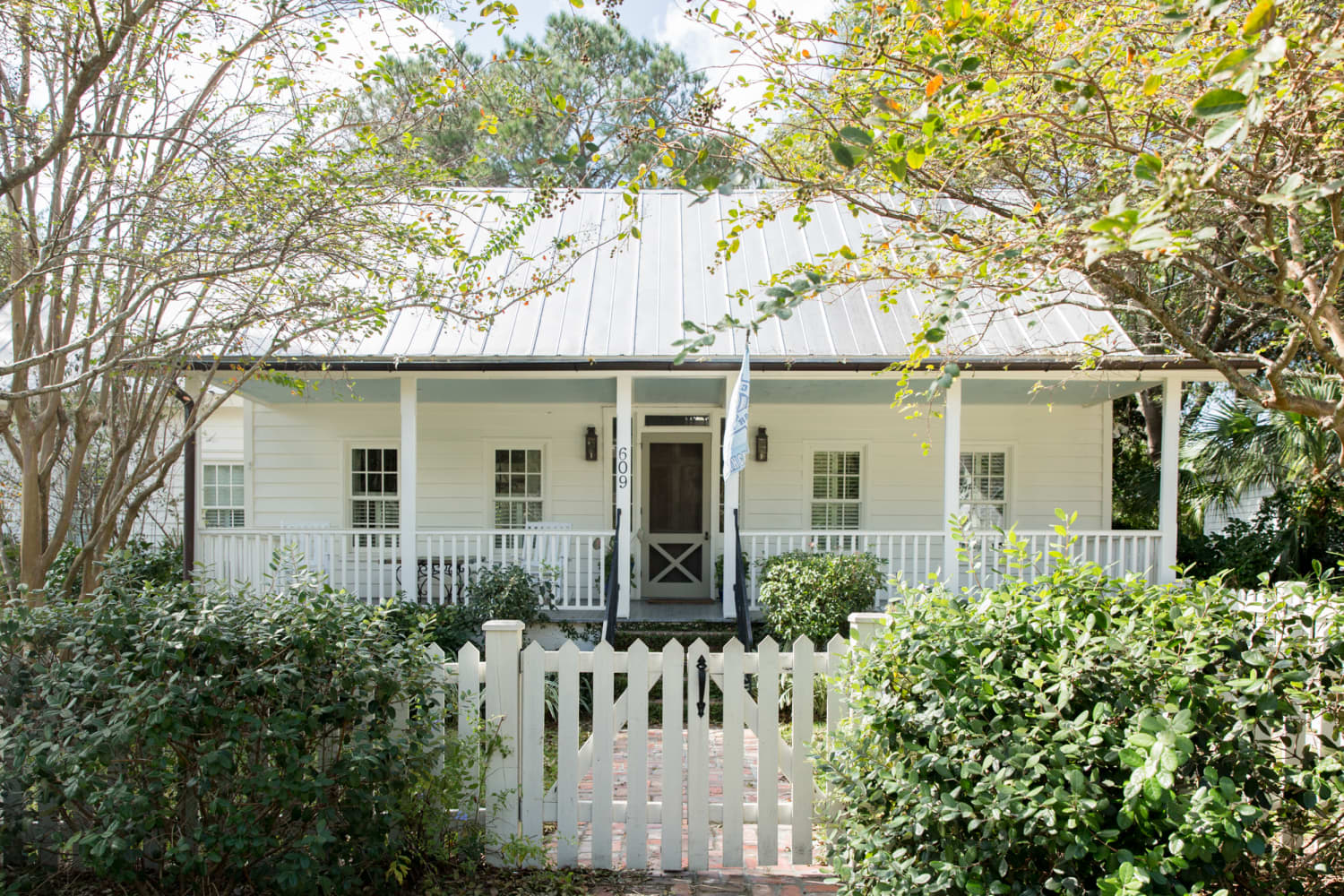 Owning a home is a huge financial step in life. And even though there's been an uptick in people purchasing real estate since the pandemic started, plenty of young adults in their 20s and 30s are delaying property ownership due to student debt, stagnant wages, and a variety of other factors.
One way for young adults to still own real estate, if they're looking to do so, is to co-own with their parents. This may involve cohabitating as well, but it doesn't have to. Sometimes this means purchasing an investment property or vacation home, or it could mean that the adult children live in the home and the parents help with finances as co-owners.
But, as you can probably imagine, co-owning is not for everyone. Ahead, real estate experts explain the potential pros and cons.
Pro: You'll split finances.
This is maybe the most obvious advantage to purchasing a home with parents: Your finances will be more manageable. Utilities, mortgage payments, repairs, landscaping — these costs add up. But if you split these expenses with parents, they could feel like a lot less of a burden.
Pro: You'll have support from family.
Of course, this can extend way beyond the financial kind. Older generations have more life experience and can provide a lot of different kinds of support, from emotional to practical (even when adult children think that they know more than their parents).
"Most of the clients I work with who end up buying a home really enjoy becoming homeowners when everything is finalized," says Brandy Clark-Smith, a Bay Area, California-based Sotheby's International Realty agent. "It's a scary process, especially if the buyer is young… but having your parents support you is huge."
Pro: You'll be close to family.
When you co-own a home with your parents, you may also cohabitate with them.
"We've seen a rise in multigenerational-minded purchases in the past few years," says Cynthia Ruggiero, a Menham, New Jersey-based Sotheby's International Realty agent. "The vast majority of purchases we're seeing are driven by the soft benefits of ownership."
For example, earlier this year, Ruggiero purchased a property with her son and daughter-in-law, who are growing their family. "Being a heartbeat away from my daughter when she was expecting put far less stress on everyone while they were trying to juggle schedules and take care of the kids," Ruggiero says.
Con: You'll be close to family.
Again: When you co-own a home with your parents, you may also cohabitate with them. And this can hold different meanings for different people, so while it's a big advantage for some, it may not be for others. That's okay.
If you and your parents plan to live together or in separate spaces within the same property, consider the close proximity if you value your physical space and/or don't want your family members knowing what you're up to at every moment of every day.
Con: You're bound to disagree along the way.
While you may easily decide to purchase a home together with family members, choosing that home may not be as simple as you expect. Generational differences and conflicting expectations can lead to plenty of disagreements throughout the process, and someone (or someones) may end up not getting what they want.
"I had a client whose parents really wanted her to buy a home, and my client did not feel comfortable with such a big responsibility," Clark-Smith says. "Not being on the same page can make things hard between the parents and their children."
Naturally, clashes about a property can extend beyond the closing date. That's why Ruggiero says everyone needs to be on the same page about the purchase and beyond.
"Setting boundaries is the most important and hardest part of co-owning," says Ruggiero. "It's crucial to have a plan before you enter into the purchase. How much is everyone investing? How will expenses be shared or covered? You can't view cutting the lawn as a chore: It's decided as a business. And most importantly, how long is this arrangement? Remember, what works now might not be ideal for everyone as time goes by."