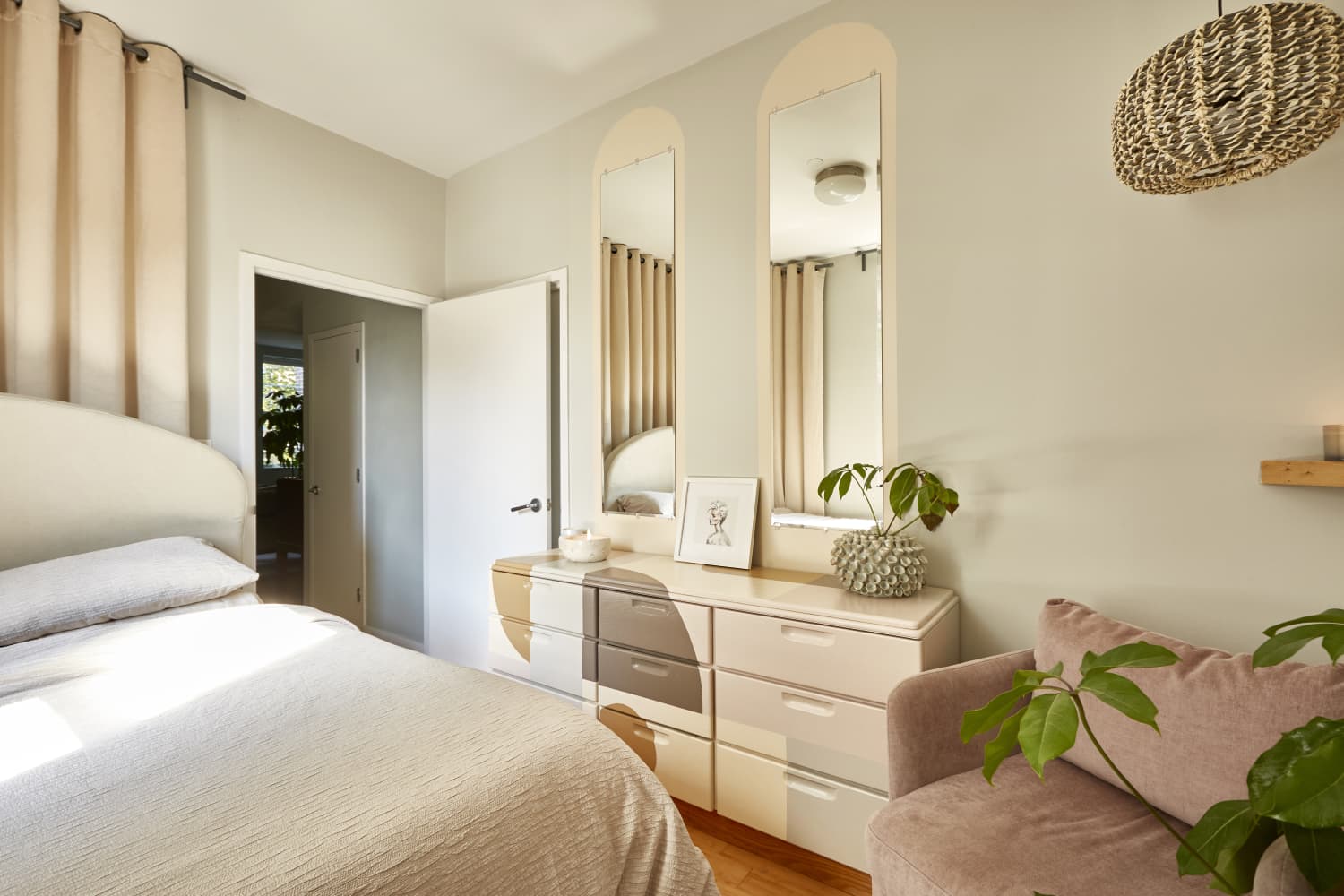 As a good designer should, White based her vision for this space on Adam's personal style and interests. "Nearly every piece of art that he shared with me had pink strokes — I ran with it," she says. The coolest element in the entire apartment, at least as far as I'm concerned, has to be the painted dresser that White DIYed all by herself, which fits into the space perfectly.
First, White coated the entire piece in a soft blush pink that almost reads as beige, then she painted abstract shapes in contrasting neutral colors on top of it, similar to what you'd see in murals painted on walls — semi-circles, squares, and arches. She didn't even have to add new hardware to the piece; she just let the paint do the talking.
The geometric pattern continues onto the sides of the dresser as well, which you can see in the above photo, giving the piece a finished look from all angles. She also played up the motif by painting arches above each of the mirrors she hung over the dresser, turning the whole wall installation into an artsy focal point in the bedroom.
This dresser makeover is the perfect example of how you don't have to be a homeowner to make your home unique. "Life doesn't start once you purchase a home, so live the way that you want to in a rental," White says. If you love the look of painted murals, but can't (or don't want to) paint the walls — or worry you'd have to leave behind your work of art if you move, then consider a dresser or table your next best canvas. You can customize a piece of furniture with any kind of mural you'd like and never have to worry about painting it back white. You can even bring this kind of a piece to your next place, too!