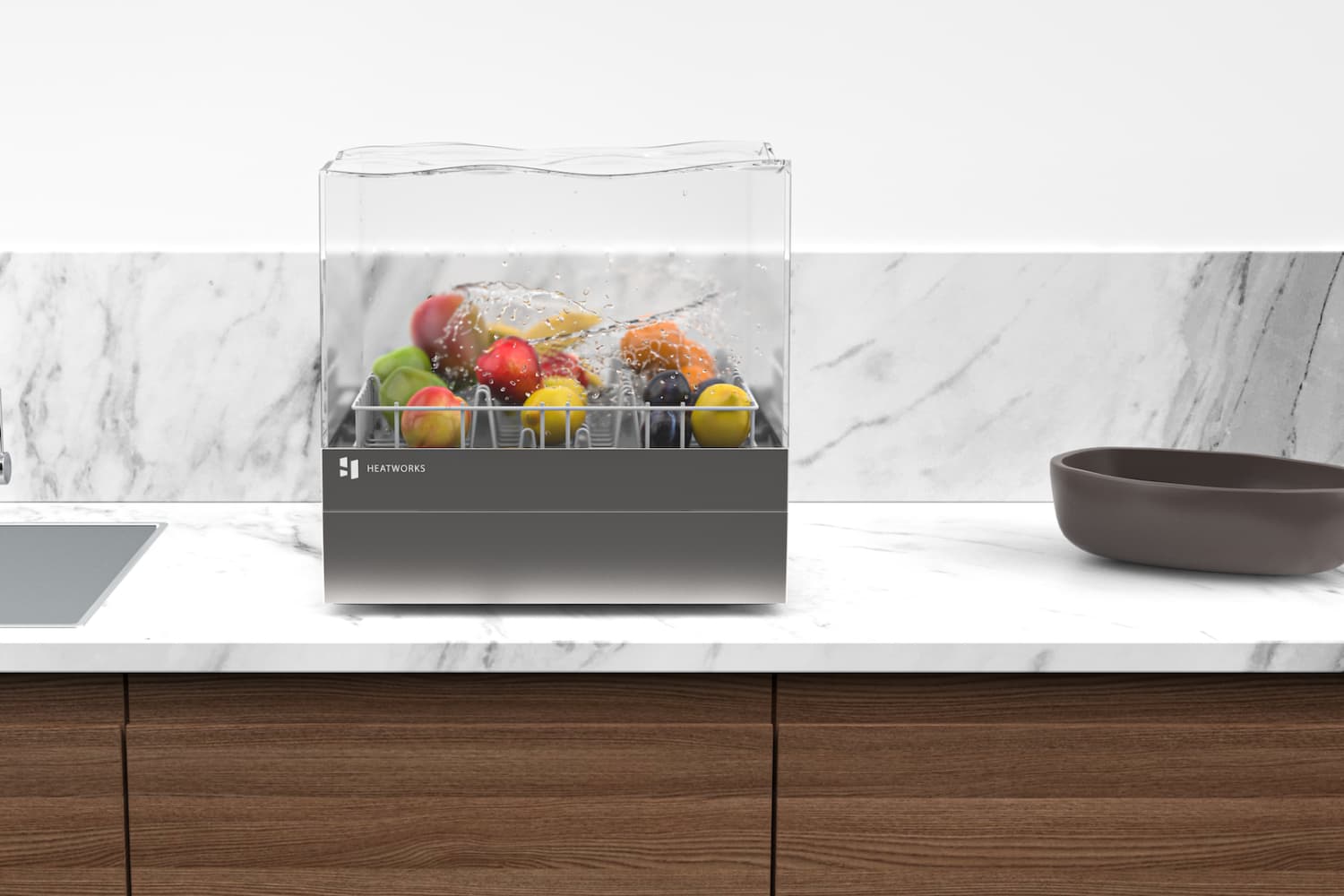 We independently select these products—if you buy from one of our links, we may earn a commission.
If an apartment without a dishwasher is a dealbreaker, good news. Forget the endless task of scrubbing plates and cups, even if your landlord won't install one for you — now there's a new countertop version that doesn't even require a plumbing hookup.
South Carolina-based startup Heatworks has opened pre-orders for their highly-anticipated, plumbing-free countertop dishwasher called Tetra. Unveiled at CES 2018, the appliance only requires an electric outlet and a full water tank, making it ideal for urban dwellers and RV owners.
Here's how it works: Just place it on a countertop, fill its three-liter tank with water, and insert a cartridge of dish detergent. You can then load it with three place settings' worth of dishes, including plates, cups, and utensils. Once the cycle is complete, just pour the used water down the drain.
There's an eco mode for short washes, a gentle one for handling delicate wine glasses, and plastic for baby bottles and bowls that could melt and warp in other dishwashers. Most amusing, though, is the fruit setting, which will wash your produce for you. Heatworks also claims that Tetra can clean "50 percent more dishes using 40 percent less water in 55 percent of the time than the leading brand."
Tetra is usually priced at $499, but Heatworks is offering it at $399 for those who pre-order. The first batch of dishwashers ship on May 18, 2022 on No Dirty Dishes Day. You can learn more about Tetra on the Heatworks website.