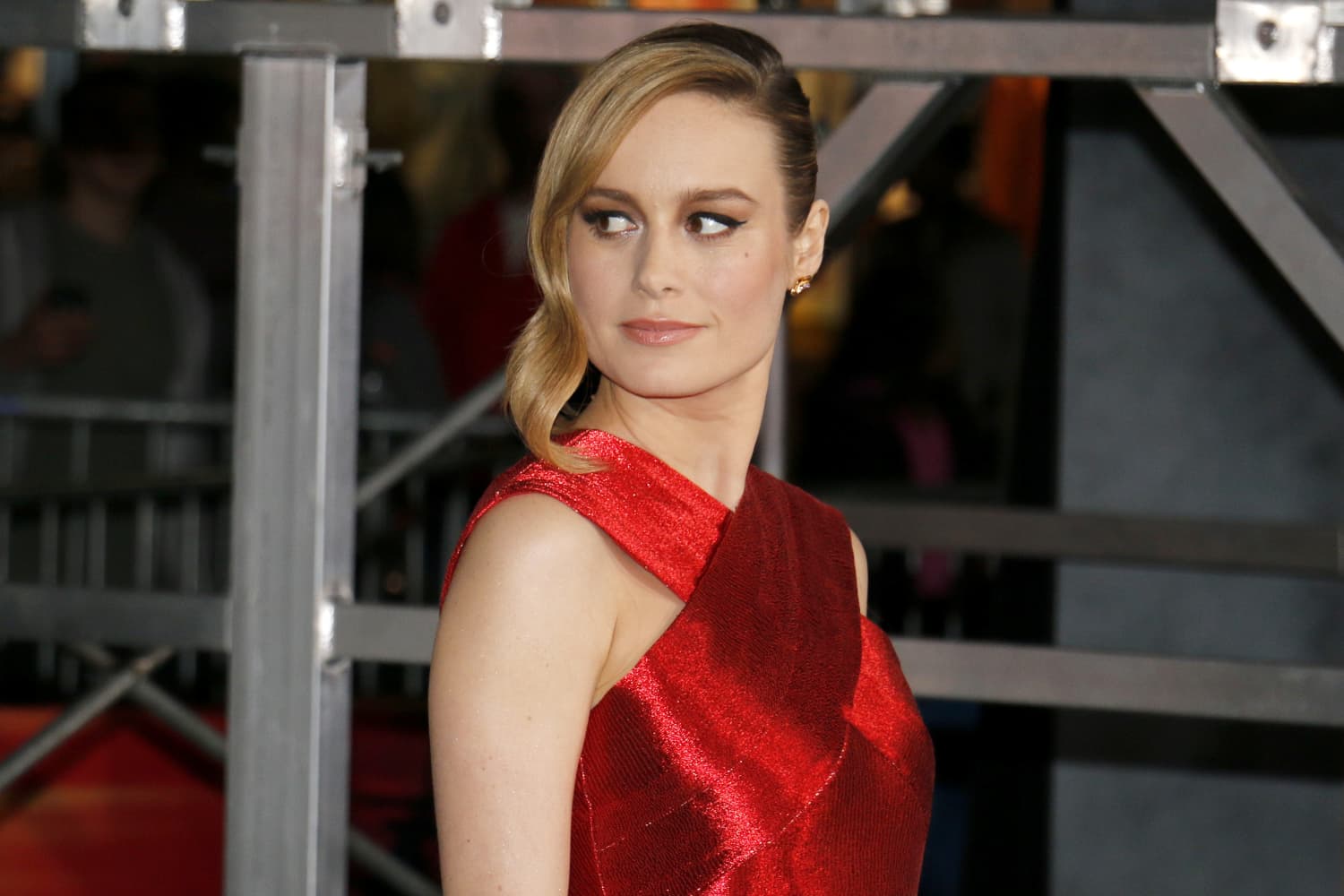 We independently select these products—if you buy from one of our links, we may earn a commission.
"Channeling my inner @davidkwong because this week I sat down with him and @jennisennis for this week's @learninglotspodcast episode to learn all about puzzles!" Larson wrote in the post's caption, where she sat in front of the bright pink wall while completing a jigsaw puzzle.
The striking pink wallpaper, which looks to cover the entire wall, certainly adds a pop of color to the space (okay, a lot more than a pop). The rich pattern blends the deep white veins, pastel pink details, and fuchsia all together, adding depth and movement to the room. The pattern is bringing all the lepidolite-meets-rose-quartz vibes, with a gorgeous texture that's similar to the inside of a crystal.
If you want to steal the look and add a shock of pink wallpaper to your home without a lot of fuss, a great renter-friendly option is going with peel and sick wallpaper. It's a simple way to switch up your home's interior without the commitment — in short, it's a DIYer's dream. To convince you further, five DIYers recently gave Apartment Therapy the low-down on whether their stick-on wallpaper stood the test of time.
Whether you lean into the geode look, go for the fluorescent pink neon paper, or find a combination of the two like Larson's, one thing is for certain: your space is about to get a lot more eye-catching.