We independently select these products—if you buy from one of our links, we may earn a commission.
If you need an excuse to spoil your pooch that little bit more, here it is. From office buddies to workout companions, our pups have been somewhat of a lifeline throughout the turbulent times of the last year. They've been with us through it all, so why not show your furry friend lots of loving this National Dog Day?
Our canine friends are pretty easy to please (see: belly rubs, tasty treats, and extra-long walkies), but it won't hurt to gift them with something more creative on the day of pup appreciation this year. After all, they do give us constant joy with their snuggles and super cute faces.
From toys to treats, we've rounded up our favorite fun and unique gifts for your pup this National Dog Day.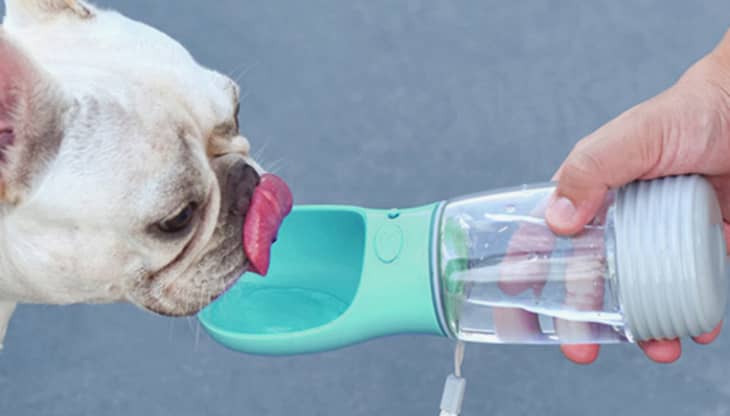 MalsiPree Dog Water Bottle
With over 9,000 five-star reviews on Amazon, the MasiPree Dog Water Bottle is the perfect on-the-go product that will keep your precious pooch hydrated while you're out and about. To use it, you simply press a button to open a reservoir, and the water pours out into a trough for your pup to lap up. No spillage, no waste, and best of all, it's less than $20.
Buy: MalsiPree Dog Water Bottle, Amazon, $17.99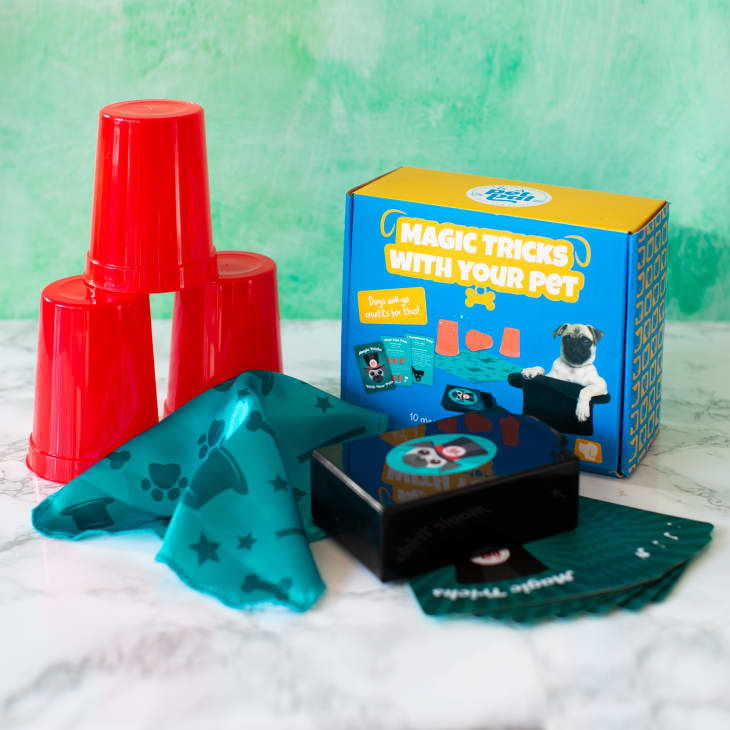 Magic Tricks With Your Pet
Teach an (old) dog some new tricks with this fun Magic Tricks With Your Pet kit. Featuring 10 magic trick cards, 3 plastic cups, a magic slider box, and a handkerchief, get set to impress and perform the cutest magic tricks ever. Your doggo will become the next hound-ini in no time.
Buy: Magic Tricks With Your Pet, Prezzybox, $12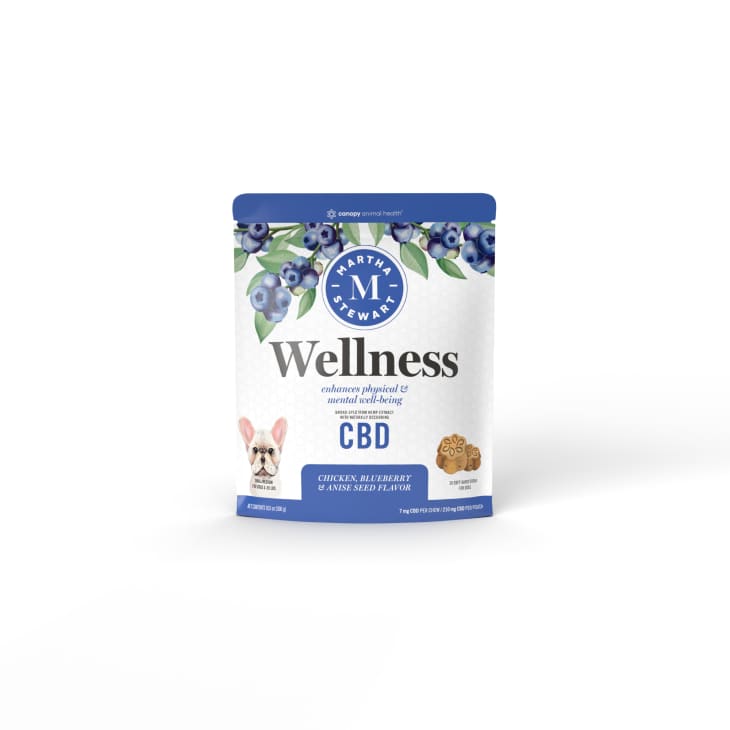 Martha Stewart CBD for Pets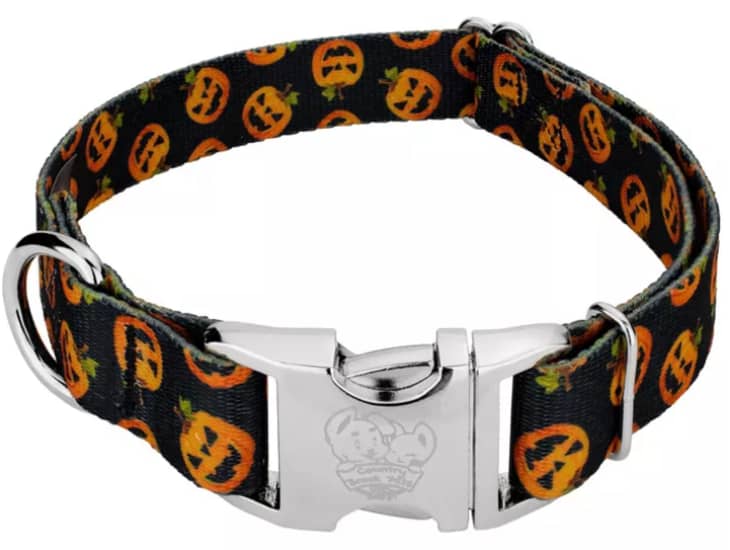 Country Brook Design® Premium Happy Jack Dog Collar
Get your pup in the Halloween spirit with this spooktacular jack-o'-lantern collar. The strong, heavy-duty collar is made from 100% polyester to provide the ultimate safety and comfort. Using colorfast dye, the design features bright and bold pumpkins on a black background that won't run or fade when wet.

Buy: Country Brook Design® Premium Happy Jack Dog Collar, Target, $15.95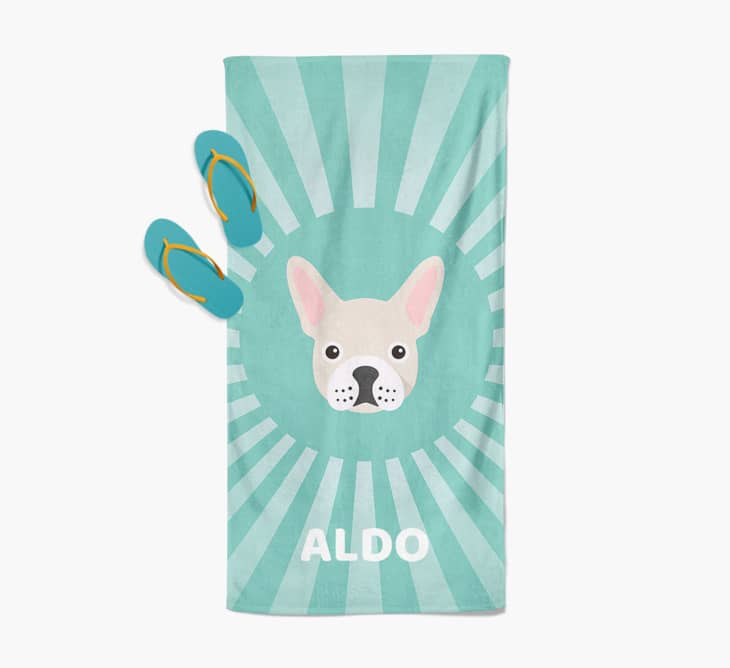 Personalized Dog Pool Towel
One for proud dog parents, this personalized dog pool towel is sure to make you stand out from the crowd. Perfect for those end-of-summer beach days, show your pooch off with a fully customizable design that will feature your pup's name, along with a super cute graphic. The quick-dry microfiber material makes the towel the perfect item for both humans and four-legged friends to dry off after a day by the sea or the pool, too.
Buy: Personalized Dog Pool Towel, Yappy.com, $34.99 £29.99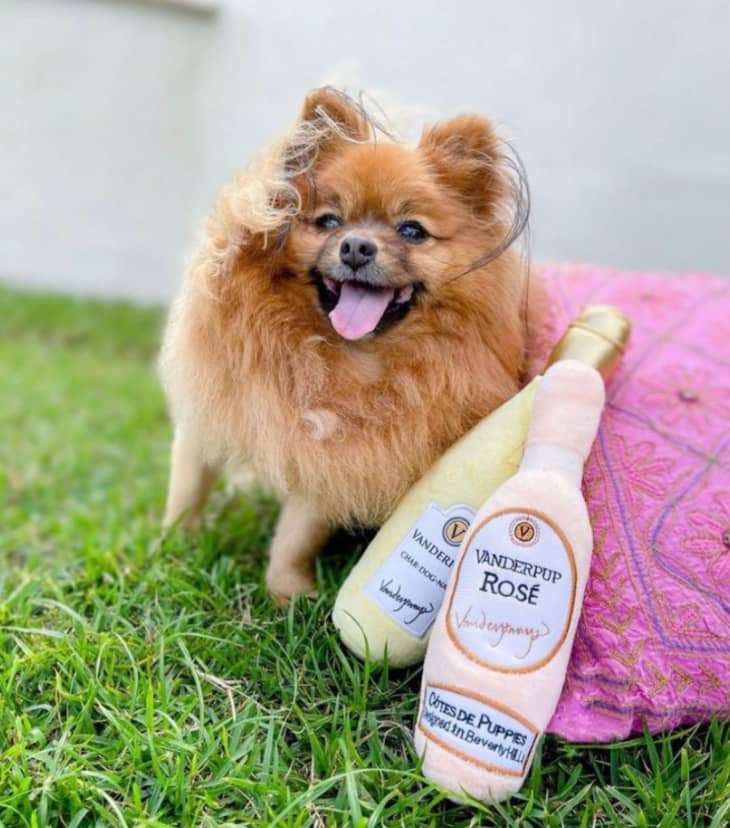 Vanderpump Pets Rosé Plush Toy
Vanderpump Pets, one of "The Real Housewives of Beverly Hills" star and businesswoman extraordinaire Lisa Vanderpump's many ventures, offers a luxurious range of pet accessories. One of the retailer's most iconic products, the Vanderpump Pets Rosé Plush Toy, is modeled on the eye-catching Vanderpump Rosé bottle, meaning your pup can also enjoy a taste of Vanderpump's beverage.
The British-born star's love of pooches doesn't just stop there. In 2016 Vanderpump founded The Vanderpump Dog Foundation, a 501(c)(3) non-profit dog rescue organization, working on both domestic and international fronts to help create a better world for dogs.
Buy: Large Vanderpump Rosé Plush Toy, Vanderpump Pets, $20