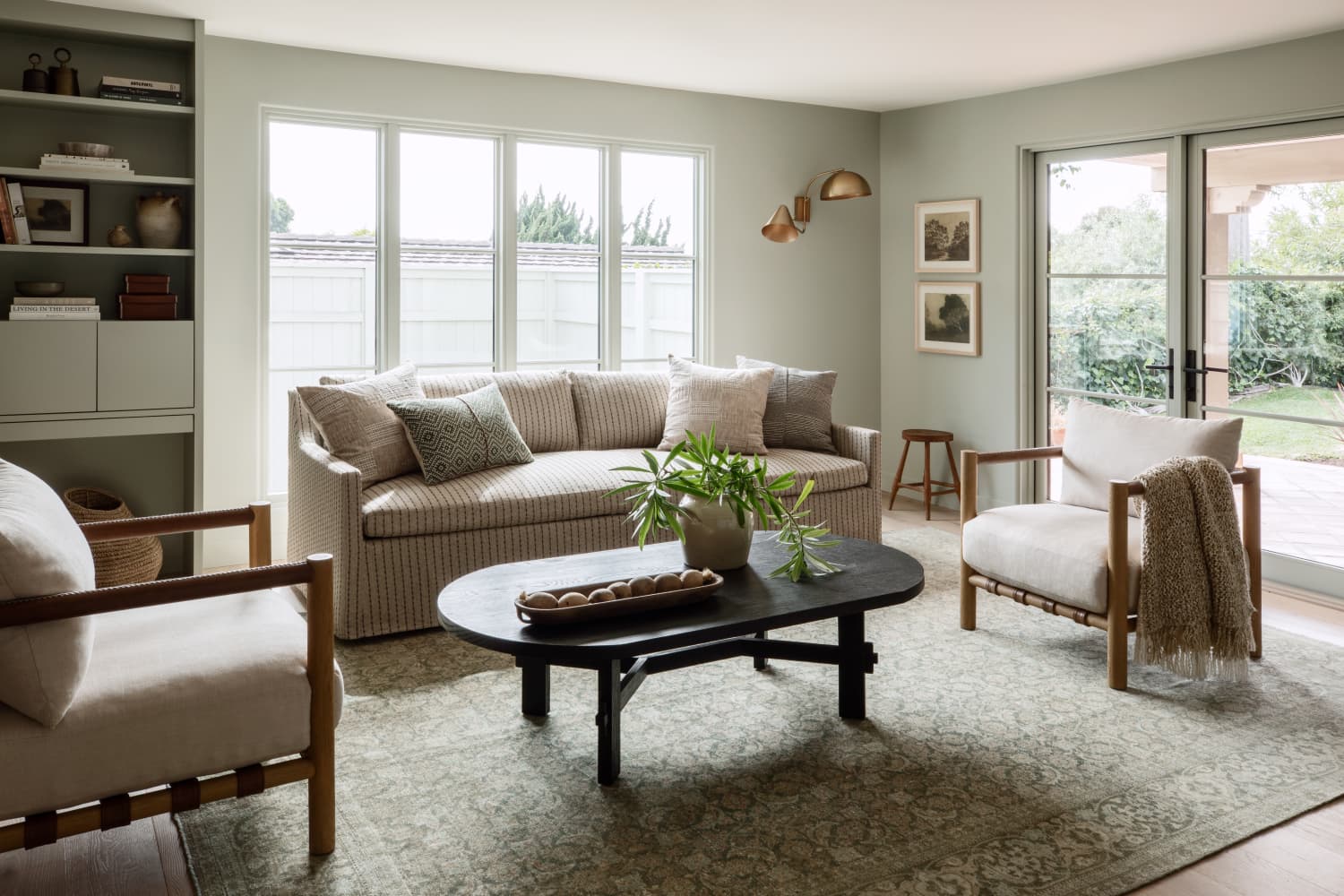 We independently select these products—if you buy from one of our links, we may earn a commission.
California-based designer Amber Lewis has made her mark in the design world with her rustic, laidback, SoCal style that has won the hearts of over 1.4 million people—and that's just on Instagram.
Lewis released her first collection with retailer Anthropologie back in September 2020, a beautiful collection that was an instant hit with fans both new and old. Now, the sought-after designer is back with her new Amber Lewis x Anthropologie collection for fall 2021, bringing us all the warm hues and cozy textures that will take homes to the next level for the upcoming new season.
"I can finally share one of big my secrets with you all… My latest collection with @anthropologie and @anthroliving is HERE!!," Lewis wrote in an Instagram post announcing the much-anticipated collection. "This new collection has all the new hues, patterns, and textures I obsess over and I am so giddy for you to have them in your homes,".
Lewis is a pioneer in eclectic, laidback interiors synonymous with the classic Californian carefree lifestyle. In her latest partnership with Anthropologie, which was released on Aug. 16, Lewis brings her expertise in textile outfitting and layered materials to explore muted tones and natural textures for a look that is both cozy and contemporary. The result? A collection with undeniable soul and livability. Each piece is versatile enough to mix and match, but natural enough to work with items you already have.
The collection features a mix of fresh new styles and fan-favorites from the first drop, resulting in a timeless line that blends seamlessly with pieces from the last collection, and newly added forms boast moodier tones that are perfect for a fall refresh.
From accent chairs and throw blankets to desks and lighting, the fall collection features a range of specially curated products that are not only perfect for the new season but the "new normal" that involves more time spent at home. Along with last year's pieces, the new collection was designed and developed during a time when the home became our ultimate sanctuaries, with comfort and practicality taking center stage. In a blog post, Lewis explained the inspiration behind her latest Anthropologie range.
"The collection is inspired by a shift in lifestyle changes, and reflects my yearning to create a cozy and grounded atmosphere through layers, patterns, and deep earthy hues," she wrote. "It's a real-life scrapbook of vintage textiles, forms, and colors I've been collecting for years."
The exclusive collection has something for every home, and you can pre-order your favorite pieces now on the Anthropologie website.