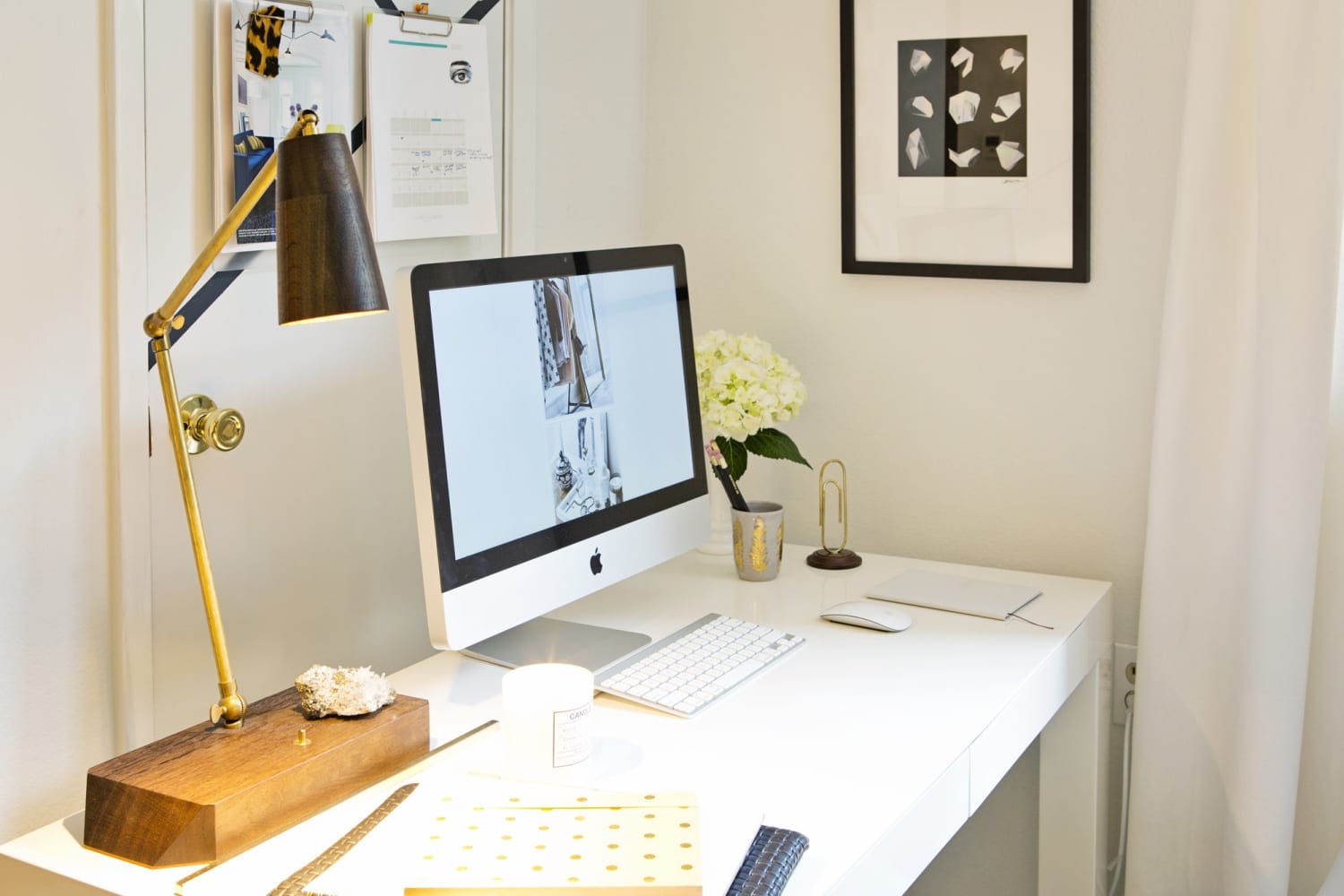 We independently select these products—if you buy from one of our links, we may earn a commission.
From a game-changing sleeper sofa to IKEA's simple but chic tote bag, TikTok has catapulted some of the best and unique home products to worldwide viral status. When it comes to current trends and ways to make your life that little bit easier, the video-sharing platform is at the top of its game—after all, TikTok gained the majority of its popularity as we have been spending more and more time at home throughout the ongoing coronavirus pandemic.
One of the latest products to take social media users by storm is this Smart LED Desk Lamp from the innovative Amazon brand, EZVALO. The lamp, which is currently priced at $78.95, has a wide range of useful features that makes it the perfect pick for any room in the house, particularly your workspace.
Popular TikTok creator Layal Assi, who posts under the handle @layallure, shares product recommendation videos with their impressive 1.1 million-strong following. They recently thrust the lamp into the limelight in a viral office recommendations video that currently has 1.4 million views and almost 300,000 likes.
"First up, we have this sleek LED desk lamp," Assi began. "It's adjustable and so aesthetically pleasing,"
Assi also pointed out that the functional lamp has a digital clock feature, and is compatible with smart devices such as Amazon Alexa and Google Nest.
"It has three different color temperature settings, and also has a motion sensor option" Assi continues. "You can adjust the brightness and color temperature from the lamp or from your phone. This [lamp] makes an awesome gift."
Followers took to the comments to share their love for the adjustable lamp, which clearly made an impression.
"That desk lamp is a must-have" one person wrote, while another viewer commented: "This lamp is bomb omg".
One person praised Assi on their haul saying that the video was the "first useful Amazon haul that they've seen in a very long time".
Finally, a viewer said the same thing that I'm thinking: "I want to gift it…. to myself!"
The product has also received plenty of positive reviews on the retailer's site, with 60 five-star reviews.
"I really like this desk lamp. It's easy to set up, has a great aesthetic, and is very easy to use. The different light temperatures are great depending on your task. The rotating head and height adjustment make it perfect for any need and the app/smart home integration is only icing on the cake." wrote one customer.
In another review, titled "Perfect lamp", the customer explained that they " liked it so much" they bought two, one for them, and one for their husband.
So, whether you're in the market for a new desk lamp to take your WFH setup to the next level, or you need a little extra light on your nightstand, it's the perfect pick.