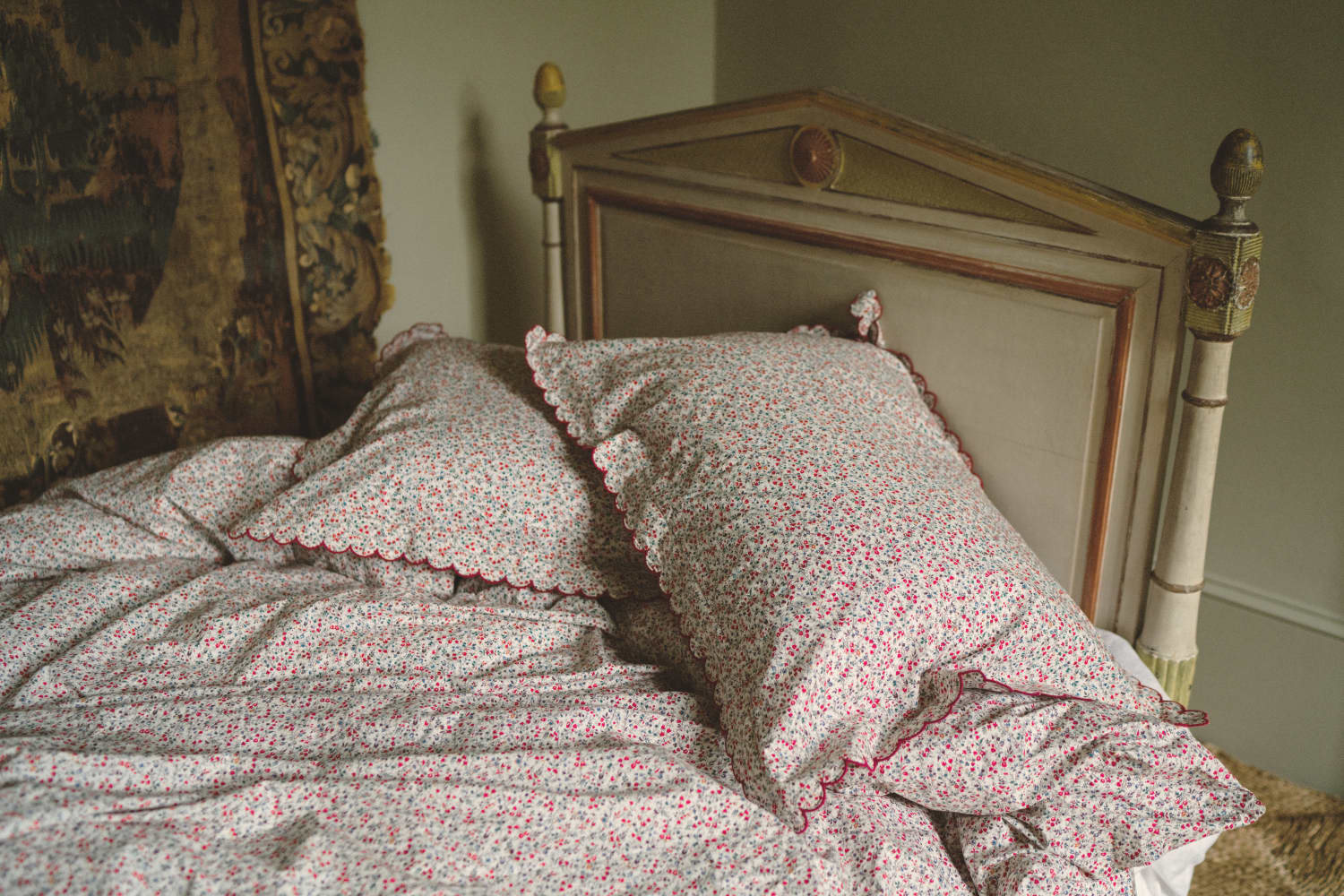 We independently select these products—if you buy from one of our links, we may earn a commission.
Launched in 2015, Dôen has been a firm favorite among the A-list crowd for quite some time. From Emma Roberts to Lily Aldridge, the California-based clothing brand offers a stunning range of apparel that has garnered the attention of some of Hollywood's finest (and the list keeps on growing). Dôen's signature styles include dreamy dresses, cozy knitwear, and sophisticated separates, all in whimsical patterns and soft, natural hues. Now, the much-loved brand has expanded into the home space for the very first time with a stunning bedding collection that's sure to add a touch of botanical bliss to the bedroom.
A pivotal moment for the brand, Dôen's bedding collection launched on Aug. 17, and moving into the homeware space with a line of bedding was a "longtime dream" of the company's founders, sisters Margaret and Katherine Kleveland.
"To see our designs come to life in our bedrooms is a joy like no other," the brand wrote in an Instagram post that announced the new collection. "Two delicate florals in a timeless palette of faded pastels adorn these keepsake pieces, adding a touch of whimsy and character to any room,"
Featuring two dainty floral prints in faded pastels hues, the small bedding collection perfectly encapsulates the brand's original style. The vintage-inspired "Briarwood Floral" print is available as a duvet cover, ranging from sizes twin to king, in addition to a pair of scalloped shams. The luxurious "Cream Parc Monceau" pattern comes in a quilt and shams, with the quilt currently marked as "sold out".
Coinciding with the brand's values, the bedding collection is made from the highest quality fabrics.
"To ensure the highest level of safety and comfort, our bedding is thoughtfully made with organic fabrics," the brand explained. "our Briarwood Floral in an organic cotton and our Parc Monceau in an organic cotton blend."