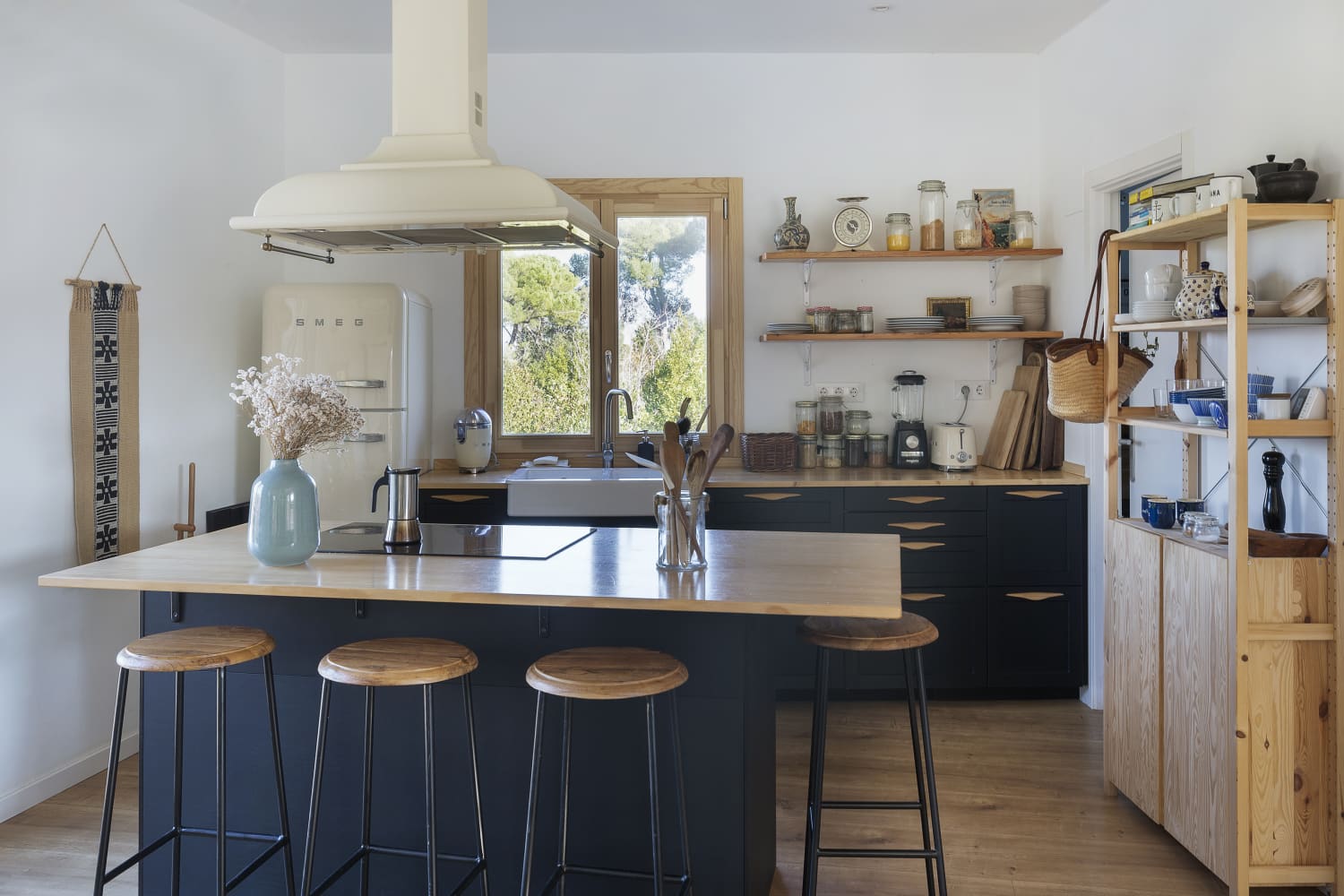 We independently select these products—if you buy from one of our links, we may earn a commission.
There are few sounds I hate more than the "thunk, thunk, thunk" of a small appliance skipping along the countertop as it gets pulled out. You know the one. It's inevitable with a heavy stand mixer, and pretty much every coffee maker and toaster. It's a heinous sound that makes me fear for the well-being of my appliances and, honestly, my builder-grade countertops.
Sadly, though, if you want to line your appliances up neatly along your counters — tucked under the upper cabinets and close to the backsplash — when not in use, it's just par for the course. At least I thought it was. But then I found this Nifty Appliance Rolling Tray. Turns out, it's just as nifty as the name implies. (See what I did there?)
The Nifty Appliance Rolling Tray is exactly what it sounds like: a tray that sits under a small appliance and rolls out when needed. It has a non-slip mat and an integrated wheel system on the underside. Simply set your stand mixer (or whatever!) on the mat and tuck the whole thing back on your counter. When you need to access the machine, just press the lever to lift the tray slightly — this exposes the wheels and allows you to easily roll everything forward.
I got one a few weeks ago for my cool new coffee maker, and my only regret is that I didn't buy one of these sooner. It comes in two different sizes and four different trim finishes (the non-slip mat only comes in black). I got the medium; the large is slightly wider than it is deep. While I wasn't sure how the all-black tray would look in my kitchen, I honestly don't mind it! It seems to blend right in. And it is an absolute dream to use. Out, back — the coffee maker seamlessly slides forward and backwards on a daily basis.
My only complaint, if I had to make one, is that the wheel casters don't rotate. Rather, they're fixed in place, which means the tray can only move backward and forward — not side to side. Maybe that's a good thing, though, as it helps to keep things on the right plane?
I should also note that, in the past I've used this smart cutting board trick, which I stole from a Kitchn reader. It definitely works, but the wheels on this tray just make the in-and-out process much more smooth. Now that I know how great this tray is for my coffee maker, I definitely have plans to get one for my stand mixer and maybe even my Instant Pot.