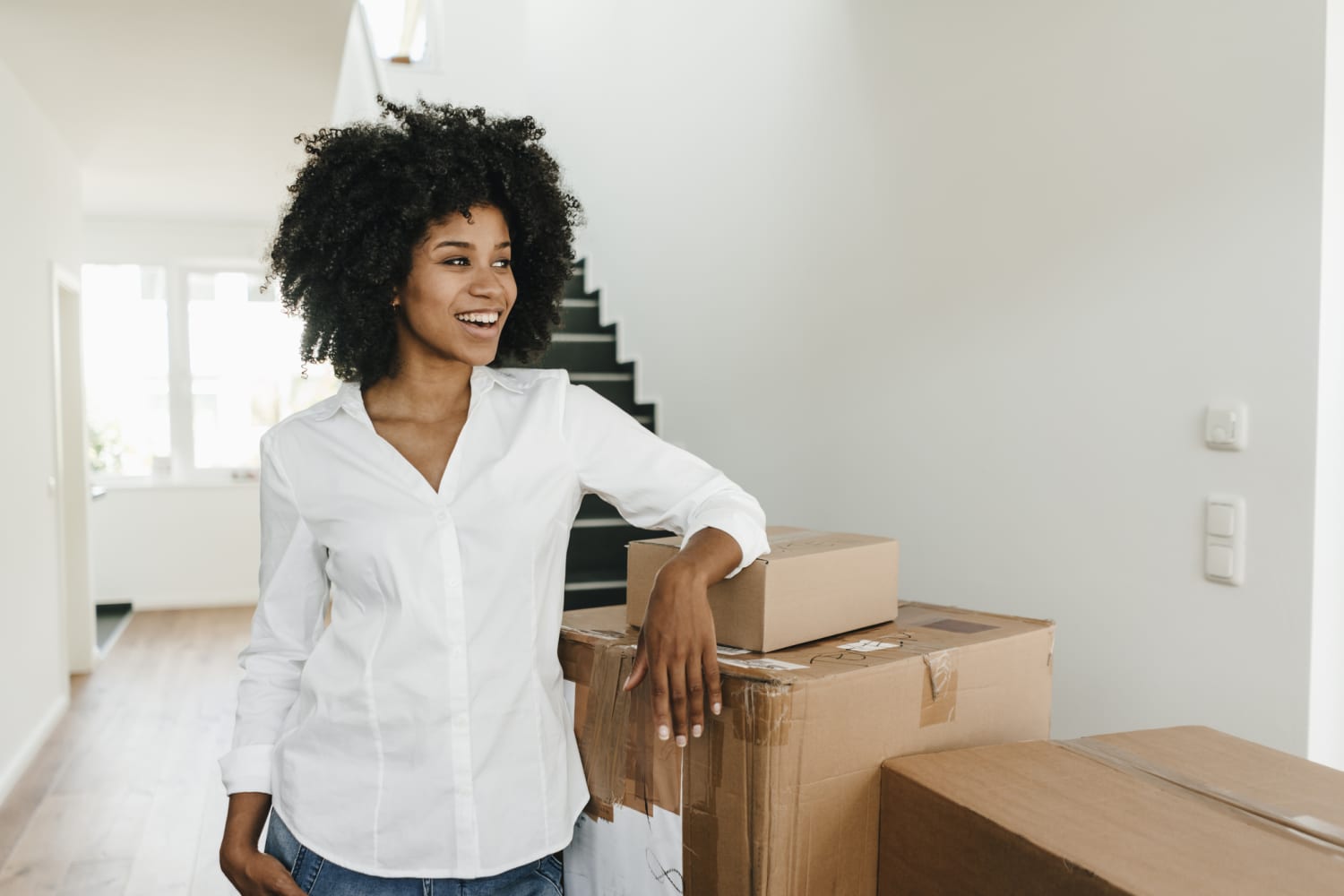 It's no secret that gym equipment is among the most difficult things to move. All those weights, the pulley systems, the sheer heaviness of each item — it's a pretty big pain. Things gets even more complicated when you bring in proprietary equipment, like the current darling of the fitness world, Peloton. Do you move your stationary bike, or should movers do it for you? What about Peloton itself: can the company move it? And what if the equipment is recalled? Here's what you need to know about safely getting your Peloton equipment from one home to the next.
Peloton can do most of the work.
The company has technicians trained to take apart your bike or treadmill and put it back together after you move. Keep in mind, though, that there's an extra expense — about $175 for each step. (You can also pay a technician to move it to another room in your home for $250.) You'll still be responsible for moving the parts yourself, but the complicated de-construction tasks can be left to the experts.
If you attempt to take your bike or treadmill apart and reassemble it yourself, any damage or malfunction won't be covered by the warranty. The same goes for moving it — any issues caused by you or a third party moving your equipment won't be covered. Peloton recommends hiring a mover with insurance that can cover the cost if something goes wrong. You'll also want to remember that Peloton has a service area. If you move somewhere outside that service area, it's going to cost you more to get any maintenance done on your bike or treadmill.
Trust your mover's expertise.
If you hire a moving company to handle your Peloton equipment, make sure you listen to them. They've moved lots of these and usually know what they're talking about.
"We move Pelotons, yes. However, we draw a significant distinction between the stationary bikes and the treadmills," says David Rains, the director of sales at Gentle Giant Moving Company, and the person who wrote the company's Peloton policy. "The bikes are heavy, but they can be carried, even down stairs, by two capable movers. Gentle Giant recommends that the owner remove the screen prior to moving, as the screen holds most of the value of the bike, and it's fairly simple to remove it. Peloton treadmills, on the other hand, are extremely heavy and complicated to disassemble — even disassembled, they may require three or more professional movers to move. Thus, it is highly advisable to have Peloton disassemble and move their treadmills."
Peloton has guides on its website with proper instructions on removing the bike screens — but again, it might be better just to let Peloton itself handle the task.
If your Peloton was recalled, good luck.
Most reputable moving companies with proper insurance won't move a recalled product — there's too much liability at stake. Even if you arrange for Peloton to do the disassembly and reassembly of its recalled Tread+, for example, it's likely still going to be an issue. At least one Redditor notes that Peloton acknowledges this is a problem. The solution? Exchange your recalled product. It's dangerous to have anyway.