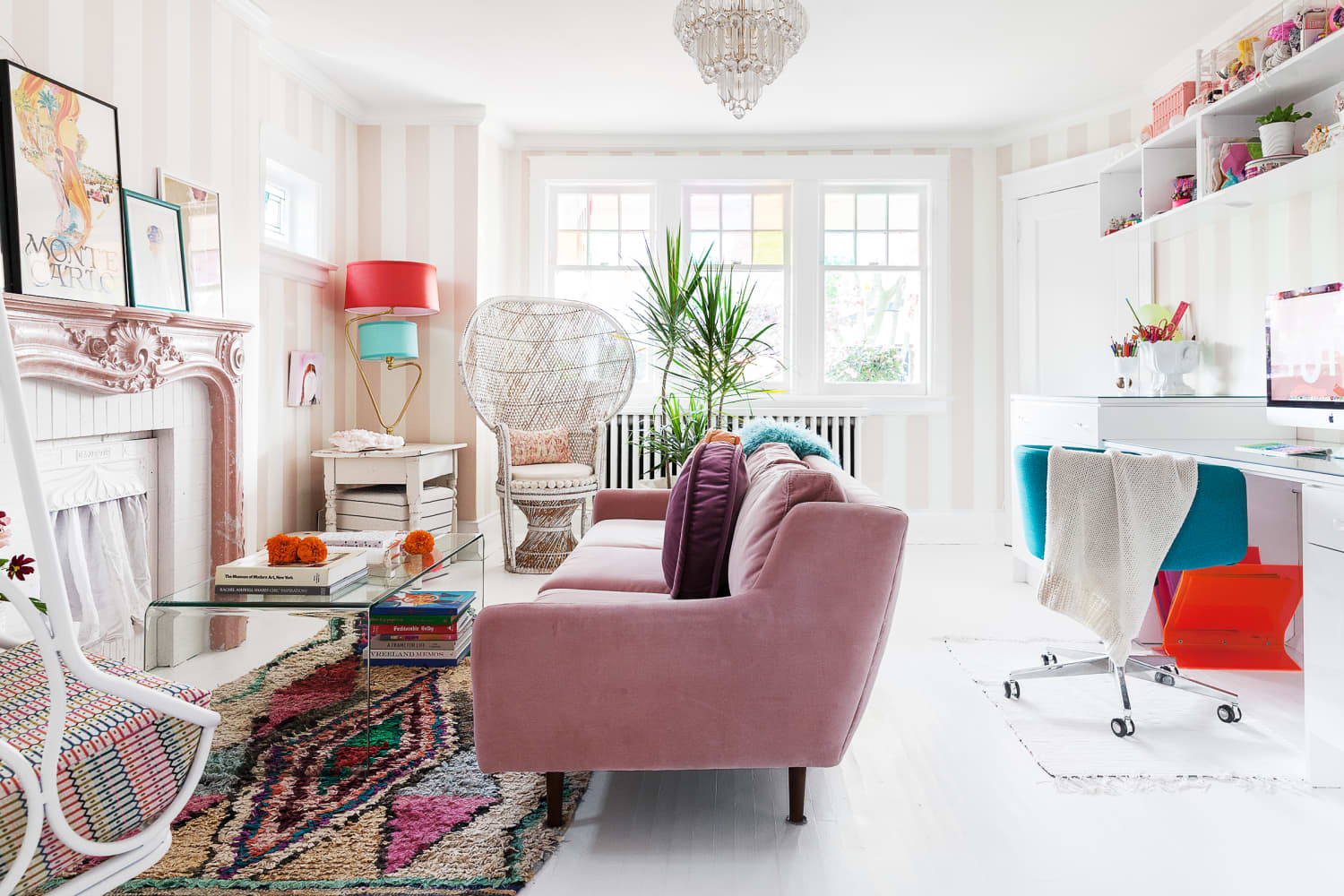 When you think about it, a home is really just a collection of objects. Some are more important, like walls, lights, and mattresses. Others — like the fraternity formal t-shirt and box of spare cords — maybe less so.
There's also a whole lot of objects in-between that might be hard to parse through — but you certainly feel the weight of hanging on to it all. When you can't locate the tool you need in an overstuffed kitchen cabinet, or look at a closet full of clothes and find nothing you want to wear: those are moments when your less-important objects are getting in the way of the functionality of your day-to-day life.
An important, yet overlooked, part of regular home maintenance is checking in with your stuff, at least once a year. If you don't proactively audit the objects in your life and remove at least a little of the less-important things, they're likely to steal that time back from you in your most frazzled moments.
The great news is, you don't have to handle it by yourself. The 2021 Decluttering Cure is a (free!) 14-day class designed to help you streamline your stuff. It kicks off on Monday, September 20, and you can sign up right now using the email signup box below.
What is the Decluttering Cure?
The Decluttering Cure is a free 14-day group class guided by me — Taryn Williford, Apartment Therapy's lifestyle director and in-house decluttering coach. If you sign up now, starting Monday, September 20, I will send 14 daily assignments to your inbox: each one designed to get you a little closer to the lighter, leaner home of your tidiest dreams — with plenty of motivation and smart tips along the way.
All you have to do is sign up with your email in the box below, or on this signup page. Then we'll send those daily assignments straight to your inbox every morning, so you can plan out how you'll get that day's task done.
Well first of all: You can expect a less-cluttered home. We'll begin our 14 days together by setting up an area where you can cast-off unwanted things, then end the program by getting those things out of your home for good. And in the in-between, I'll be coaching you through a series of different challenges each day.
Some days we'll tackle small areas, like a single drawer. Other days, I'll have you focus on a specific room and do a timed tidy-up, or target a specific category of clutter, like sentimental items. There will also be some days where we focus on setting up smart habits and strategies, or trying a quick exercise to gain a new perspective on your relationship to your things.
The daily assignments will take around 15 to 30 minutes per day — some days more, some days less. If you need to skip a day or take it easy, or you have one problem area and you want to go hard at decluttering it — you're in the driver's seat. I'm just here to nudge you along with encouragement and helpful advice.
If you want to know what it's all about, sign up now! And I'll see you again on Monday, September 20!