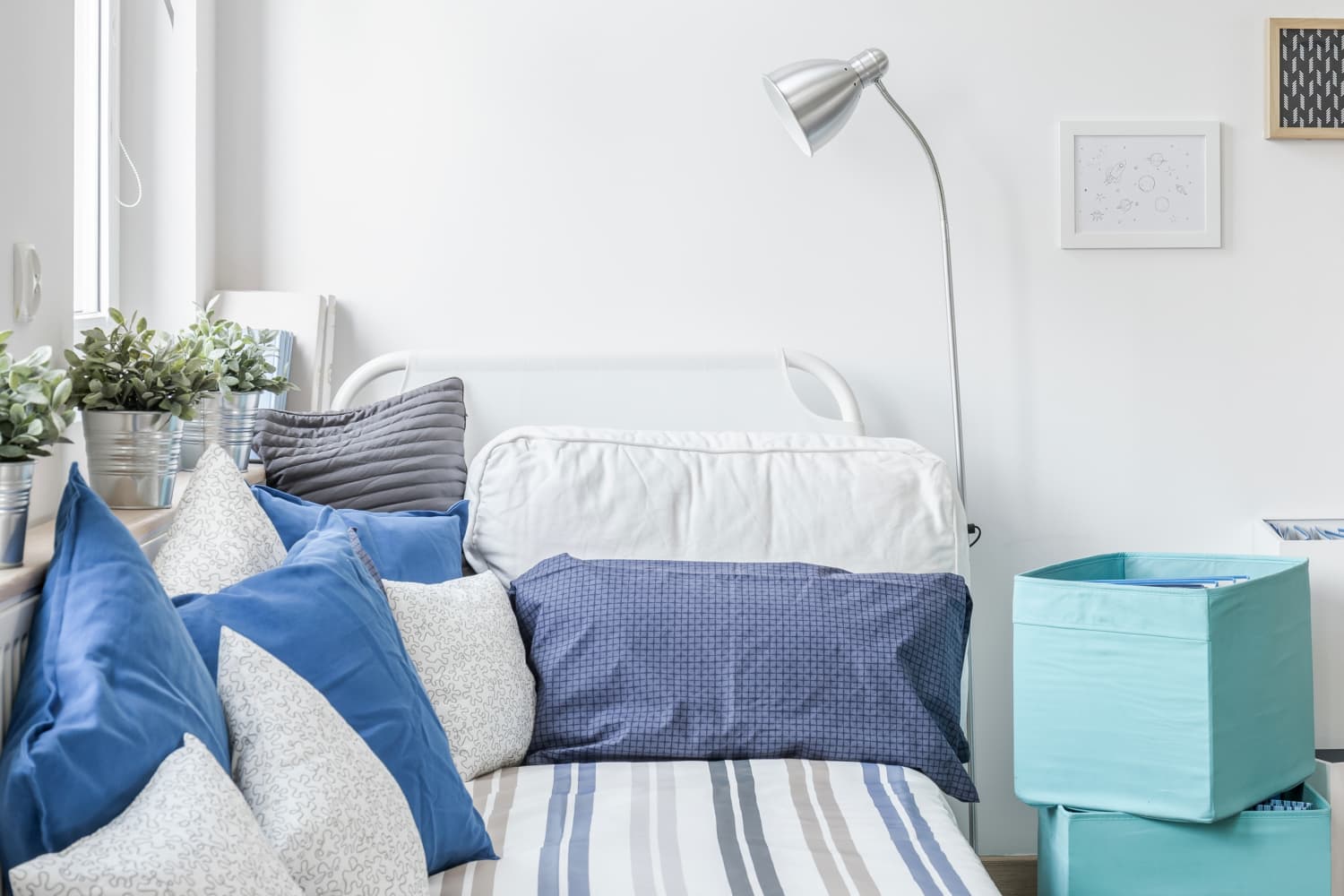 We independently select these products—if you buy from one of our links, we may earn a commission.
However you're college-ing this year — heading to a dorm, moving to an off-campus apartment, living at home, or learning remotely — now's officially the time to start setting up your perfect study/living/hangout space, be it your first-ever semester or senior year. Any dorm room or bedroom, big or small (major emphasis on small), can benefit big-time from a few organizing and comfort essentials. The good news is that you don't have to spend a fortune to set up a space that'll work hard for you.
With the first day of classes right around the corner, you've probably got a lot on your to-do list, so I'm here to help in the shopping department. I headed to three popular back-to-school stores — Dormify, Bed Bath & Beyond, and The Container Store — to scope out some stylish-meets-functional college picks for every budget (because it's no secret college is expensive enough as is). Check out some of my favorite finds below — from storage solutions to double-duty lamps to desk decor — that can see you through all your college years and beyond. Even if you're not a student, you'll find these small space products handy — I promise!