I'm all about making the most of every inch of my home. That includes getting creative with my doorways and any pass-throughs within my apartment. Adding a little pizzazz to a doorway or opening couldn't be easier, no matter your design style or type of home. I've rounded up seven of my favorite techniques below. Whether you choose to paint, install molding, or incorporate greenery, you can't go wrong with these stylish ideas.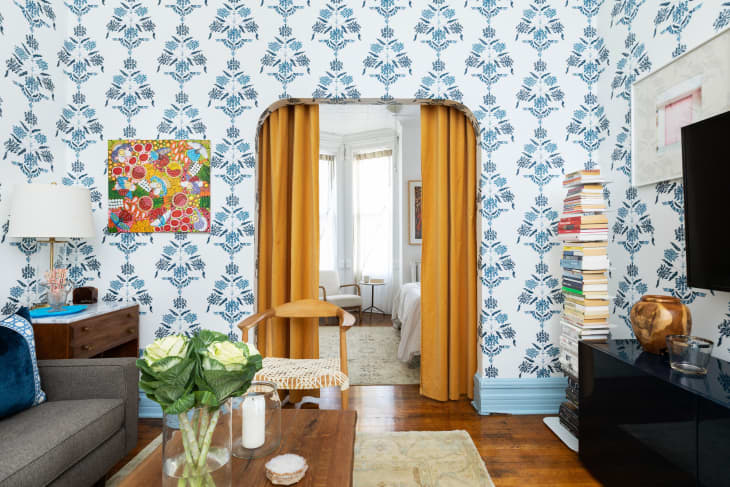 Close it off with curtains
Bonus points if you wallpaper around your doorway and then hang a pair of curtains to serve as a room divider, as seen in this Brooklyn space. Because designer Megan Hopp chose velvet drapery that coordinates with her painting (and hid the mounting hardware on the other side of the opening), this setup feels like a very artful, intentional way of sectioning off her bedroom. Doorways don't always need doors for privacy.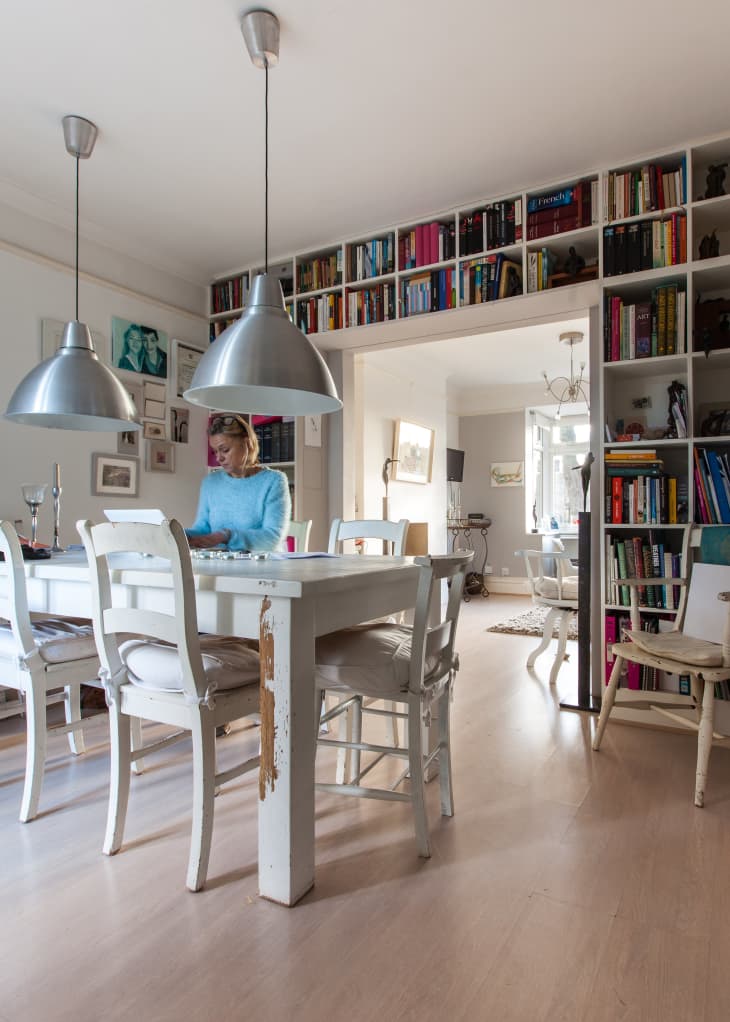 Add storage to the equation
Who can resist a little extra storage? If you're in the process of redoing a room within your home, take a cue from the space above and consider adding bookshelves above your doorway. The result? A cozy, library-like atmosphere and additional space to display your book collection.