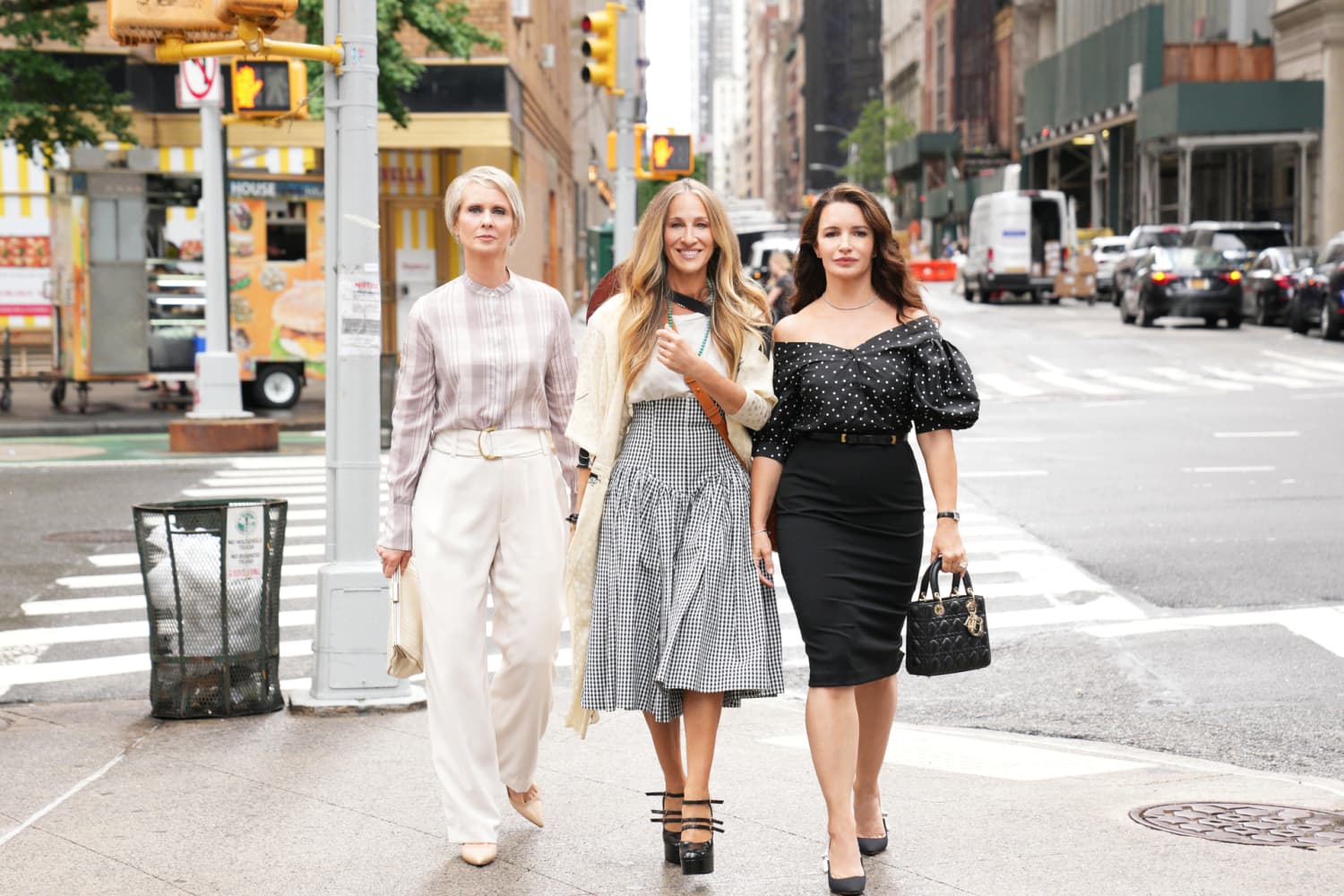 "Sex and the City" stans are anxiously awaiting the premiere of the 10-episode revival, titled "And Just Like That…", starring Sarah Jessica Parker, Cynthia Nixon, and Kristen Davis. The show is currently in production, and cast and crew have been sharing sneak peeks from behind-the-scenes, including Parker, who gave us a glimpse at her character Carrie Bradshaw's NYC digs. And you can copy Carrie and grab the same exact wallpaper the show used on set.
"Backlot. Stage. Married domicile. They build. They shoot. They make sure story is heard. They make our day," Parker captioned an August 9 Instagram post, in which she shares more shots from the making of "And Just Like That…"
That intricate brown-and-white wallpaper in Carrie's apartment is a pattern from interior designer Katie Ridder. The print is called Oiseau, and Carrie's space has the pattern in "Chocolate."
Ridder's prints are available for sale through her showrooms, which are scattered across the country and in London. She also has a retail store in Los Angeles. She's a NYC-based designer (a perfect fit to outfit Carrie Bradshaw's apartment), and can be contacted through her website.
Leave it to Carrie Bradshaw to have some of the most luxe wallpaper in NYC lining her rooms. She's already setting new trends and the show isn't even out yet.