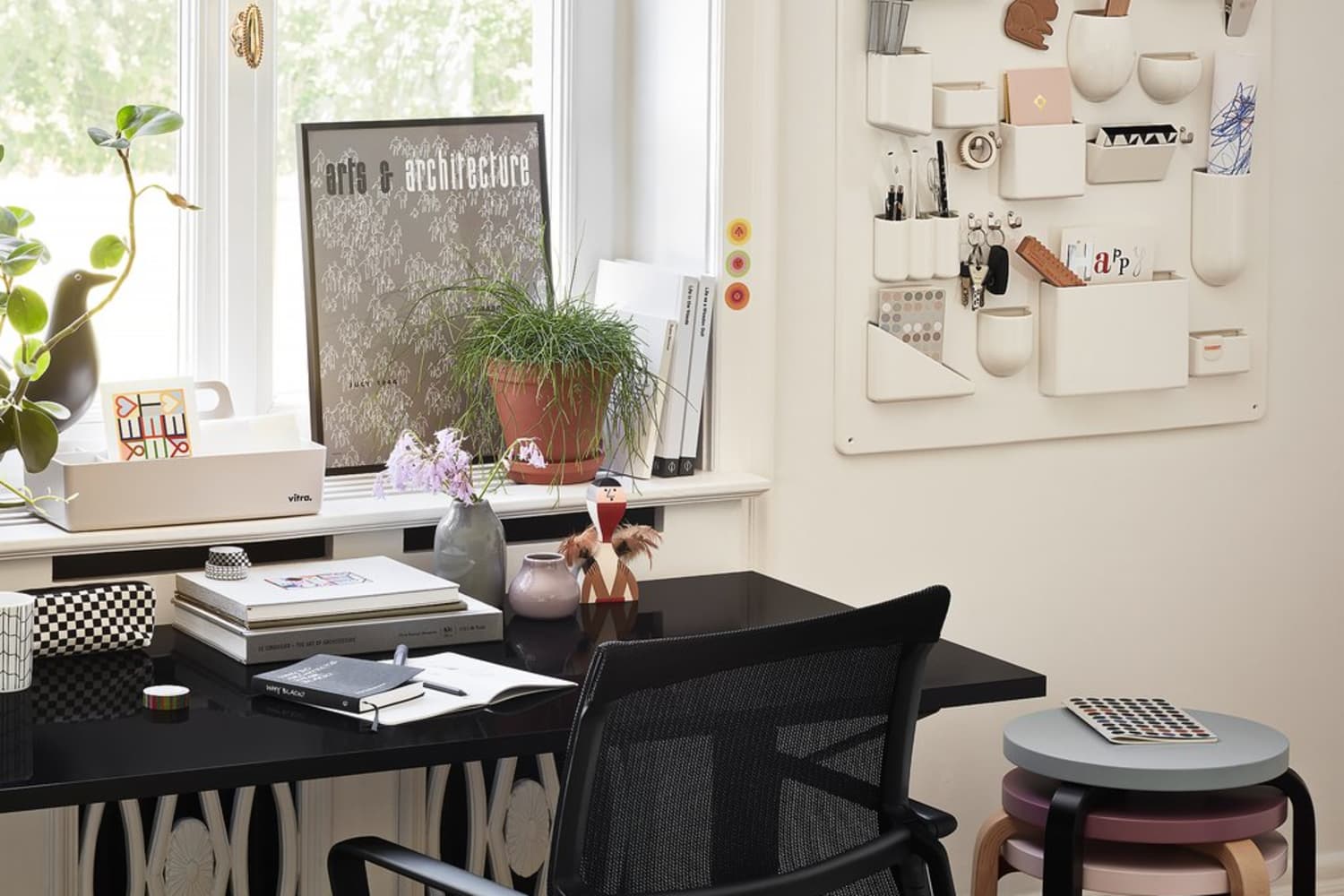 published about 3 hours ago
Our home offices are just as prone to ruts as the rest of our homes. Maybe you've never quite been comfy in that desk chair, or that tower of papers is the only thing that qualifies as storage, or your ad hoc quarantine "office" isn't as stylish as you. Either way, we have good news: Our home offices are also just as much fun to style as the rest of our homes.
Whether you want to make big upgrades or are budgeting for small refreshes, these fab and functional finds will make the workday more inspiring. If you're looking to give your 9-to-5 a new look, buying with Klarna also gives you flexibility to shop around any budget. With Pay in 4, you split the cost of your purchase into four interest-free payments, paid every two weeks. No hidden fees or credit score surprises, and you can pause payments if you need more time.
Select Klarna at checkout or, even easier, shop straight from the Klarna app, with perks like personalized recommendations and price-drop alerts. See our big and small finds below for adding function and personality to any workspace.
Bigger Budget: Go Big or Go Home (Office)
If you work from home, you spend (at least) eight hours in your office, which makes the furniture in there at least as important as what you're sleeping on at night. A motorized OTG Height-Adjustable Table has three programmable positions so you can alternate between sitting and standing with no extra work.
Expertly designed with natural posture support, the Hip Mid Back Office Chair lives up to its name with comfortable seating in a rainbow of colors. A smart lamp like this mod matte beauty is easy on the eyes in more ways than one, plus it has a handy USB charging port.
Next up, some show-stopping storage: Our jaws are still on the floor over this sculptural Vitra Uten.Silo wall organizer, which can corral your office odds and ends with museum-worthy flair. Ditto for the bright red Icon Power Hub, a multi-port charging cube that can charge six devices simultaneously — and do it three times faster than an average plug.
Smaller Budget: Minor Tweaks with Major Impact
Maybe you just need a few finishing touches to make your home office shine. Start with your desktop: A playfully patterned Izo Palm Rest uses memory foam for ergonomic support, and a speckled gem-shaped mousepad allows for smooth scrolling without taking up extra space. The sleek Magnetic Link Wireless Charger adds a metallic touch and frees you from constantly plugging and unplugging your phone.
Get your schedule in tip-top shape with a bold and colorful 18-month planner by Poketo, the designers behind some of our favorite stationery. For a final flourish? Keep time with the mid-mod Yokan Table Clock in a warm wood finish. It also tracks temperature and humidity — so you'll know exactly when it's too nice outside to be sitting behind a desk.