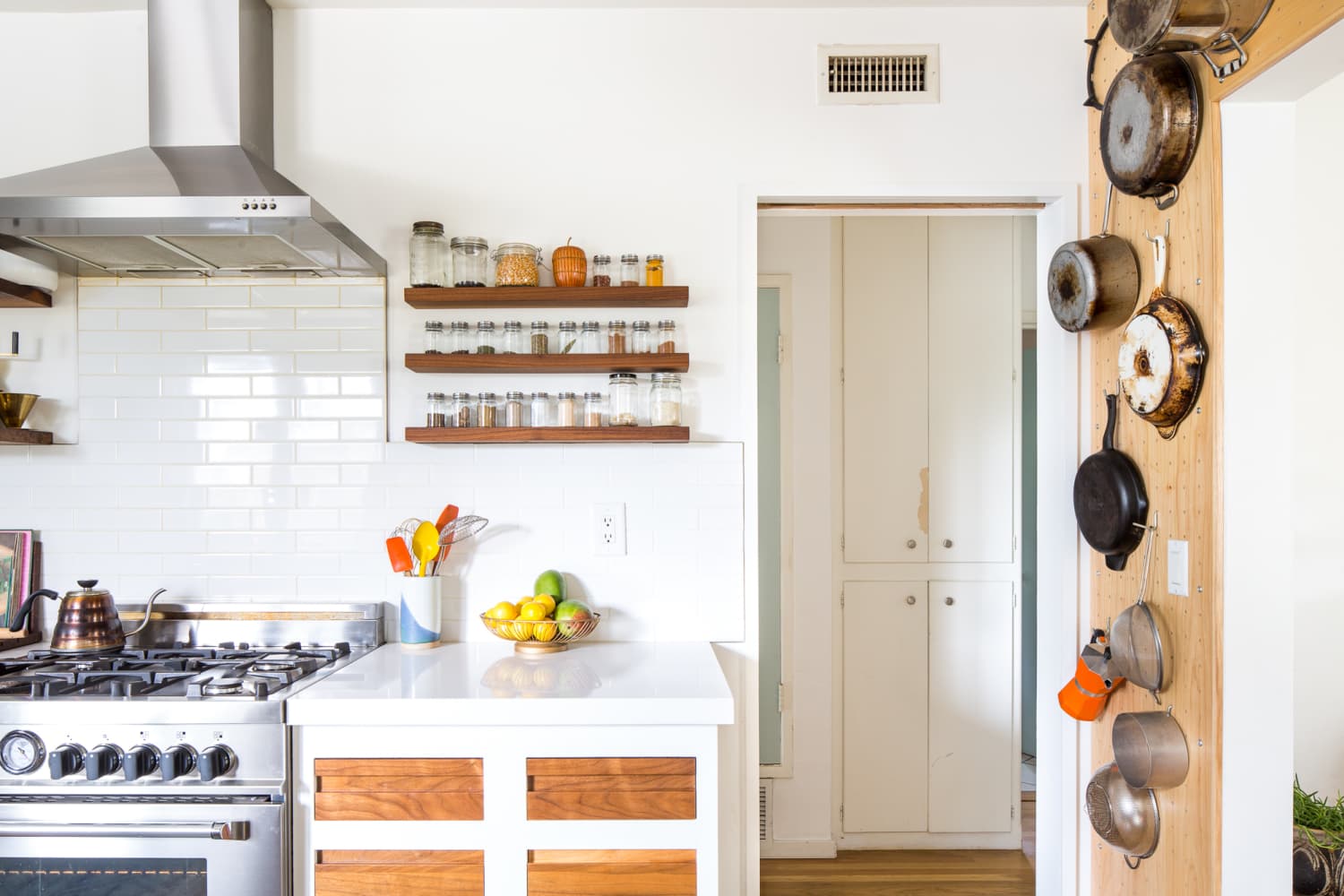 We independently select these products—if you buy from one of our links, we may earn a commission.
Of course, when I'm buying something (like a frying pan!) that I'll be using multiple times each week, it needs to have more going for it than just a fun name. Not that I had anything to worry about — Fissler has been producing high-quality, German-made cookware since 1845 and is still going strong today. Still, I did my due diligence.
After what probably counts as "too much" research into stainless steel pans, I brought home an 11-inch Fissler Crispy late last summer. It didn't take long for the Crispy to become my most-reached-for pan; quickly usurping the nonstick, carbon steel, and cast iron options that share the same drawer. While I didn't buy my Crispy with the intention of it becoming such a workhorse, there's quite a lot to favor.
First off, it's hefty. This is an oven-safe, induction-friendly pan made of 18/10 stainless steel, with Fissler's signature Cookstar base that ensures even heat absorption and distribution. I have an induction stove and, truly, the marriage between the cooktop surface and the Crispy's shapely base is nothing short of #relationshipgoals. This pan heats quickly and the perimeter stays as hot as the center — the Crispy always understands the assignment.
Next, and perhaps most notably, is the pan's frying surface. Forget a smooth cooking floor; the Fissler Crispy gets its name from its nifty Novogrill surface. Subtly textured, the Crispy functions similar to a grill pan, but does an even better job because there's more heat contact with the food. Beautifully seared meat? Easy. Flavorful, blistered vegetables? No problem. A melty, golden grilled cheese? Done.
Thanks to its generous depth and handy pouring rim, I'm also constantly using my Crispy for anything and everything saucy (think: pasta sauces, curries, rich soups, and mapo tofu). I've used it as a vessel for eggplant Parmesan, macaroni and cheese, roast chicken — I could go on.
I know everyone touts cast iron pans for their stove-to-oven versatility and I love that for you if it's an option! But my cast iron pan has a lovely wooden handle, which means it's Crispy's time to shine for any oven-baked dish that starts or finishes on the stovetop.
Basically, the Fissler Crispy is the type of go-to, versatile pan that belongs in every kitchen. It's pretty much indestructible, although I respect mine enough to not put it in the dishwasher, and I do appreciate the five-year warranty.
I love everything about this pan, actually. It is, as the ever-practical Germans say, "sehr gut."