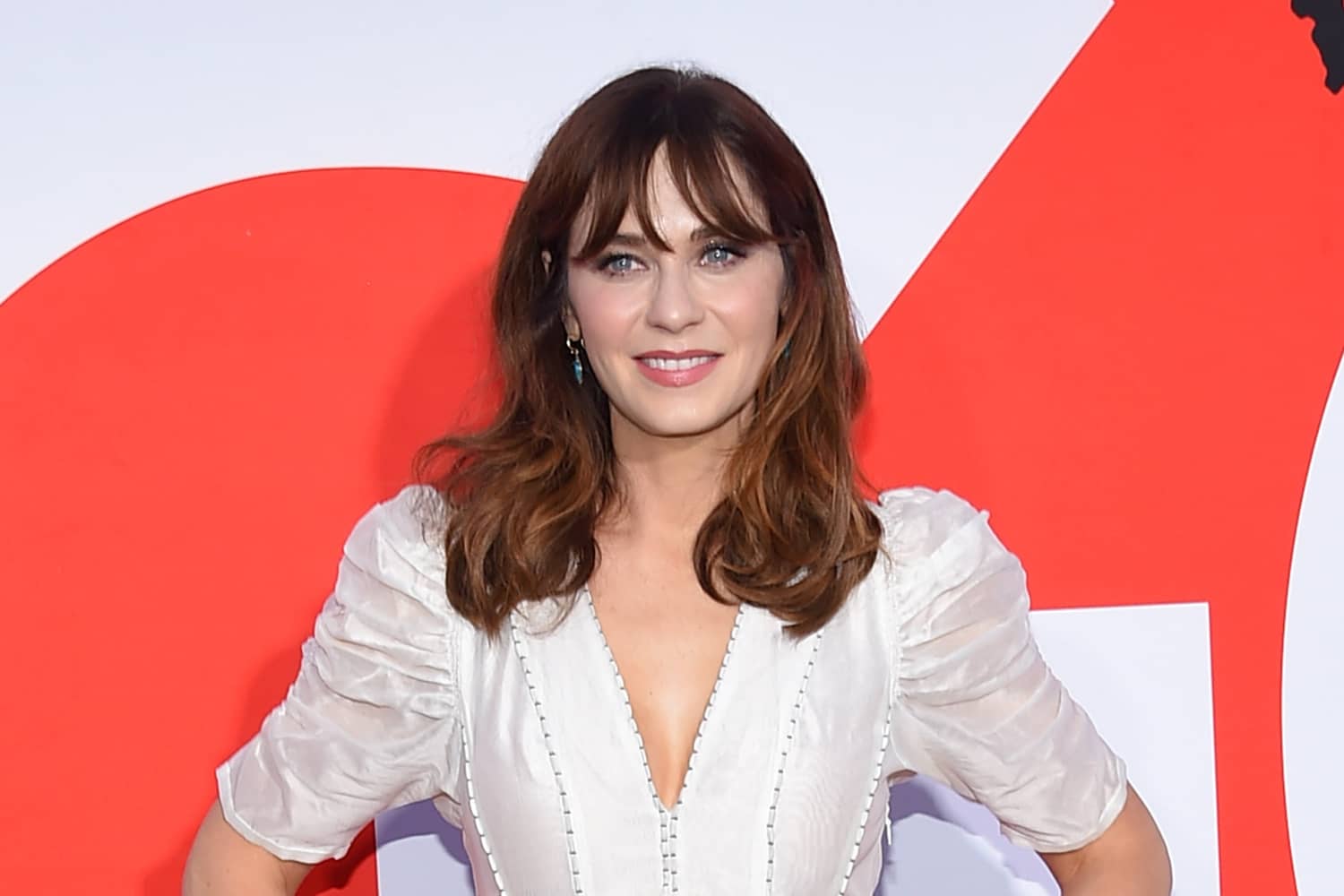 Actress Zooey Deschanel has been providing the internet with plenty of design inspo over the last few weeks. First, she made her TikTok debut with a reenactment of the "New Girl" intro with her cozy front porch as an idyllic backdrop. Then, she acted out THAT iconic lift scene from "500 Days of Summer" while stood in front of some gorgeous floral wallpaper. Now, she has treated fans to a look at her outdoor space that has been decorated with one surprising item. The item? Old doors.
"When the universe shuts a door, take it off its hinges and use it for decoration." Deschanel wrote in an Instagram post shared earlier this week.
In the snap, Deschanel can be seen posing on her rooftop area, soaking up the late summer sunshine. While her dreamy dress was a big talking point, (seriously, Deschanel's style is something to be envied) the vintage-style doors were the true statement piece in the photo.
Adding a unique touch to the space, Deschanel placed two rustic doors against the fence, bringing serious style and a touch of privacy to the outdoor area.
Repurposing old doors is nothing new, from turning your door into a new piece of furniture, such as a headboard or vegetable box, or using them as a space divider like Deschanel. As old doors are usually made of solid wood, the sturdiness allows you to easily turn them into showpieces as decor inside your home, or as a trellis for plants and herbs in the garden.
Followers have been loving the door decor, taking to Instagram comments to share their thoughts.
"I like your logic!" said Annalee Belle, celebrity makeup artist, and wife of JD Scott, one-half of the Property Brothers, while another person joked: "Haha what a great way to "open a new door".
Deschanel's partner, Property Brother Jonathan Scott, also commented on the post, saying: "You learned that from me didn't you? #vintagedoorfurniture".
Deschanel agreed with Scott, replying "Of course!!!", prompting fans to wonder about a possible design collab.
"You two… I see a new business venture," one follower wrote, while another said they hoped to see footage of the couple discussing interior design, imagining it would be "pure yet feisty".
Deschanel appeared on an episode of HGTV's "Celebrity IOU" which is hosted by Jonathan and Drew Scott. In the episode, the brothers helped Deschanel surprise her lifelong friend, Sarah, with a home makeover.
Speaking of the collaboration with his partner, Scott said the pair were "laughing like a bunch of idiots the whole time" while filming the show.
If another collaboration is on the cards, I, for one, can't wait to see it!