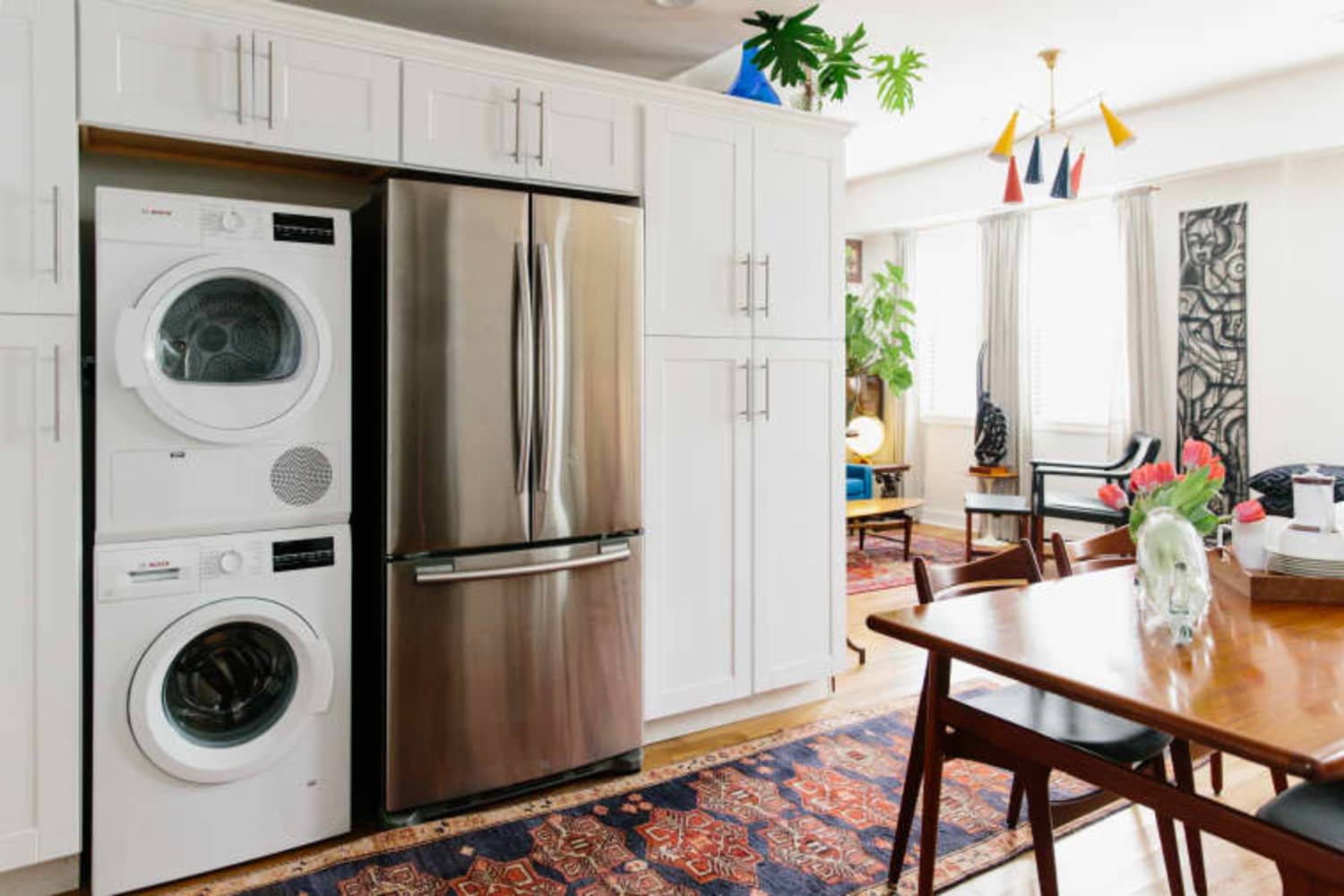 Is there anything you can't clean with vinegar? Really, I wonder why I bother buying so many specialty cleaners when vinegar is basically the magic sauce that does everything. (Have you tried the trick with setting a saucer full of vinegar out to get rid of stink in a room? It totally works!) Here's another fun thing is does: It cleans your washing machine.
Yes, your washing machine needs cleaning. Out of sight, out of mind, maybe, and it's getting cleaned every time you use it, right? Well, no. Just like your sink and shower need cleaning, so too does the hard-working washing machine.
And it turns out you don't need any fancy, special "washing machine cleaner" (seriously, that's up there with an avocado slicer as a uni-tasker). My Maytag wants me to use a branded products so badly it slaps the brand name of the recommended cleaner right on the dial! The cleaner is two bucks a pop (not a box, each!). No thanks. According to the internet, all you need is good ol' vinegar.
But just because you read something on the internet doesn't mean it's true, so I checked with an expert. And Ron Shimek, president of Mr. Appliance, a Neighborly company, gave me the lowdown.
"It might seem counter-intuitive to have to clean a machine that does the cleaning, but over time soap scum and detergent buildup can start causing problems," he says. "Your washing machine — and your clothing — will benefit from a periodic cleaning."
So why should white vinegar be your go-to? Well for starters, we all probably have a jug of it in the kitchen anyway. And "instead of using a bunch of harsh chemicals to force your washing machine into cleanliness, vinegar is recommended as a more natural and inexpensive way to clean your appliances," Shimek said.
Here's his step-by-step guide to cleaning your washer with vinegar.
Confession: I only did the second step, and my very heavily used washing machine (you do a LOT of laundry when you run a full time Airbnb) looked brand new and shiny inside when the wash cycle finished, so I didn't do the rest. But when I'm in a real cleaning fever kind of mood, I'll come back to it. Shimek said this is something you should do every six months to keep things clean and running smoothly, which is totally manageable.