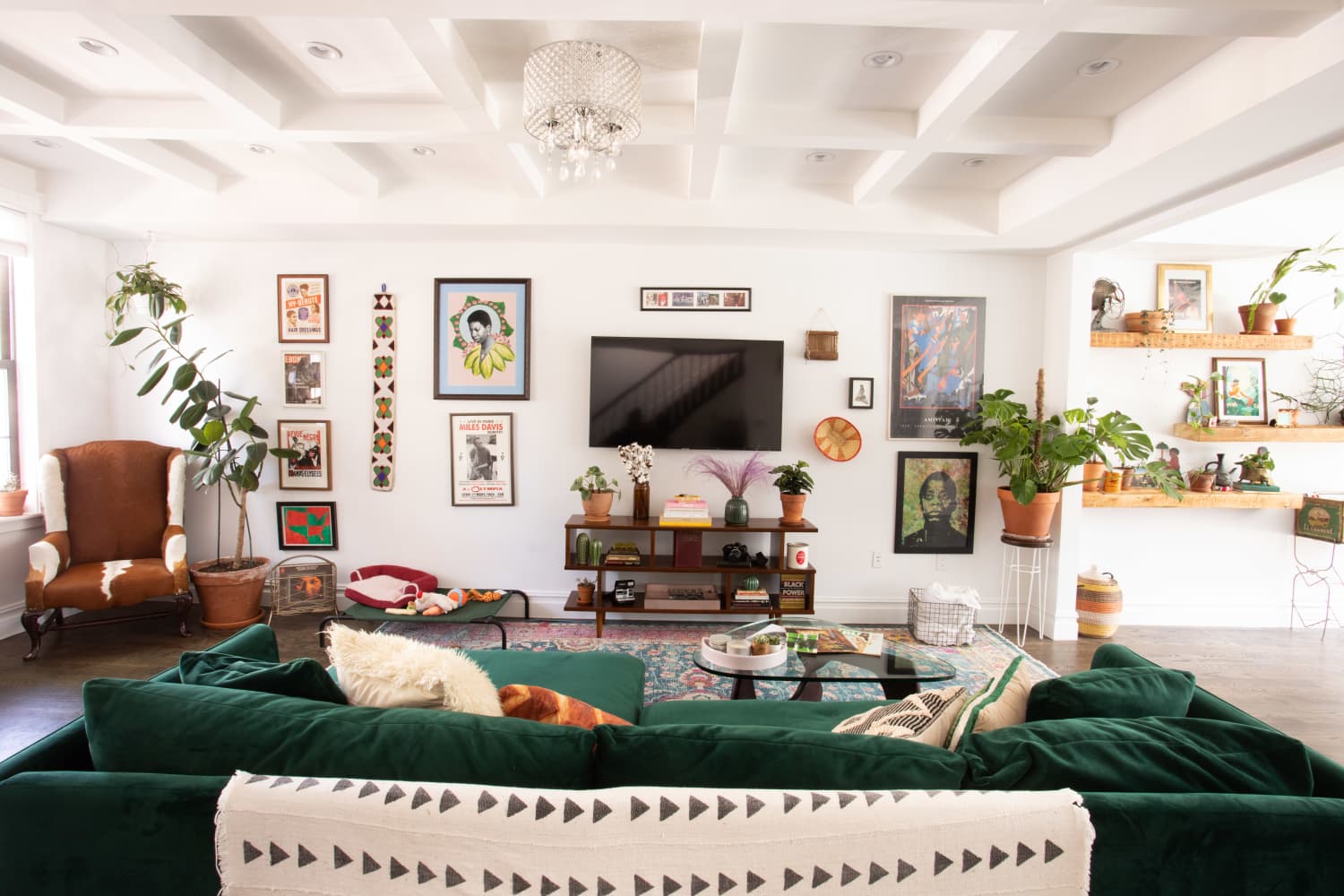 We independently select these products—if you buy from one of our links, we may earn a commission.
If you've been able to visit a museum or gallery safely recently (or even caught a digital exhibition), then you might have noticed that artwork is starting to move off of walls. Framed pieces and canvases alike are being suspended straight from ceilings, and I have to say, it's an ever-so slight — but clever — alternative to the gallery wall that I'd consider trying in my home to create an unexpected focal point.
I first noticed this micro-trend after flipping through Nashville-based architectural photographer Alyssa Rosenheck's recently published book "The New Southern Style: The Inspiring Interiors of a Creative Movement." In it, she shares photos of her own artfully decorated home, where she tried this idea out in her guest bedroom. Adding another layer to the mix, literally, Rosenheck floated a portrait in front of a sumptuous wall of drapery — off-center above the headboard for extra style points — to play up intrigue of her art, as shown below. All it took? Two ceiling hooks installed a frame's width apart and pieces of thin, clear cable wire to hang the picture (note that if your art doesn't already have d-rings, you'll need two of those, too).
Rosenheck's book has the full DIY (and tons of additional decorating inspiration), but know that you could do this pretty easily in other rooms and contexts, too. Imagine a smaller piece hung in front of a window, with sunlight bursting through around it. Could you try this with a tapestry across an open doorway? Pardon me; just thinking of all the possibilities over here.
"I believe how we display art is just as important as the art itself," Rosenheck writes. "Ceiling art is a quick and inexpensive way to blend a room together while still making a statement." I 100 percent agree with her there, so here's to having another way to hang art in your decorating bag of tricks.