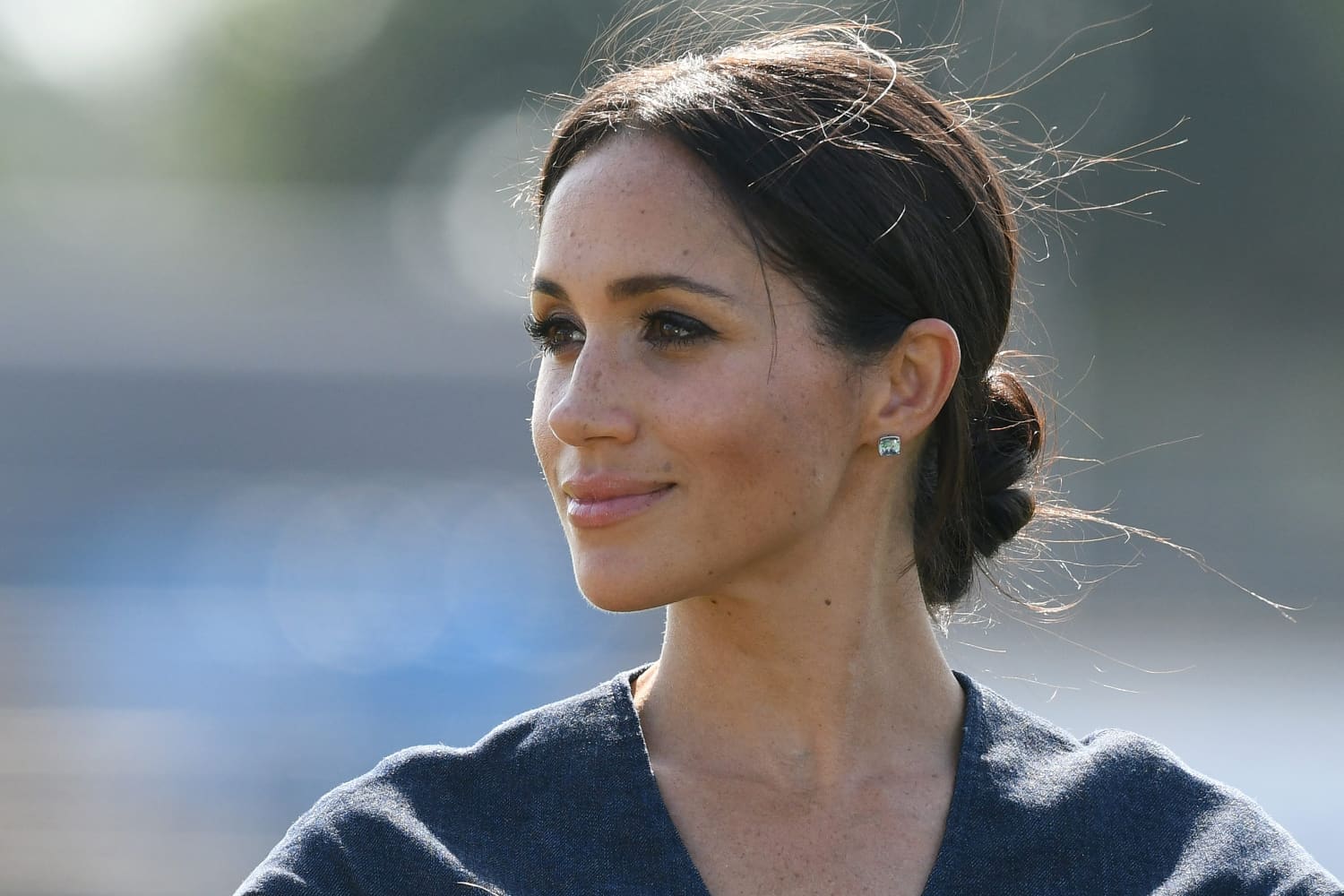 We independently select these products—if you buy from one of our links, we may earn a commission.
Meghan Markle, the Dutchess of Sussex, recently celebrated her 40th birthday and to mark the occasion, she uploaded a video to the Archewell website announcing the 40×40 charitable initiative. The two-minute clip also featured actress Melissa McCarthy and a hilarious cameo from Prince Harry.
"Because I'm turning 40, I'm asking 40 friends to donate 40 minutes of their time to help mentor a woman who is mobilizing back into the workforce," Markle said in the video. "Over 2 million women in the US alone and tens of millions around the world have lost their jobs due to Covid and I think if we all do it and all commit 40 minutes to some sort of act of service, we can create a ripple effect."
Since the release of the video, a number of celebrities, activists, and royals, including Secretary Hilary Clinton, Princess Euginie, and Adele committed to participating alongside Markle and McCarthy.
Throughout the comedic yet informative clip, the pair shared a number of jokes, one which involved McCarthy changing into a regal-looking outfit while clutching a ceramic teacup— after all, cups of tea are widely associated with the British royal family.
Lo and behold, a rather stylish teacup and saucer can be seen next to Markle throughout the video, and it's definitely a piece of crockery worthy of royalty.
The beautifully patterned teacup and saucer, which can be spotted throughout the video, appears to be from Burleigh's aptly named Black Regal Peacock collection.
The collection is available to purchase via the Harrods website and, although the duo is (unsurprisingly) currently sold out, there are plenty of other cermatic picks you can add to your collection, featuring the same eye-catching regal print. Plus, in addition to black, the Regal Peacock collection is also available in a striking blue colorway.
Alongside the teacup and saucer set, the collection also offers bowls, a mug, a super cute cow-shaped creamer, and an impressive three-tier cake stand that's perfect for an afternoon tea full of finger sandwiches and scones.