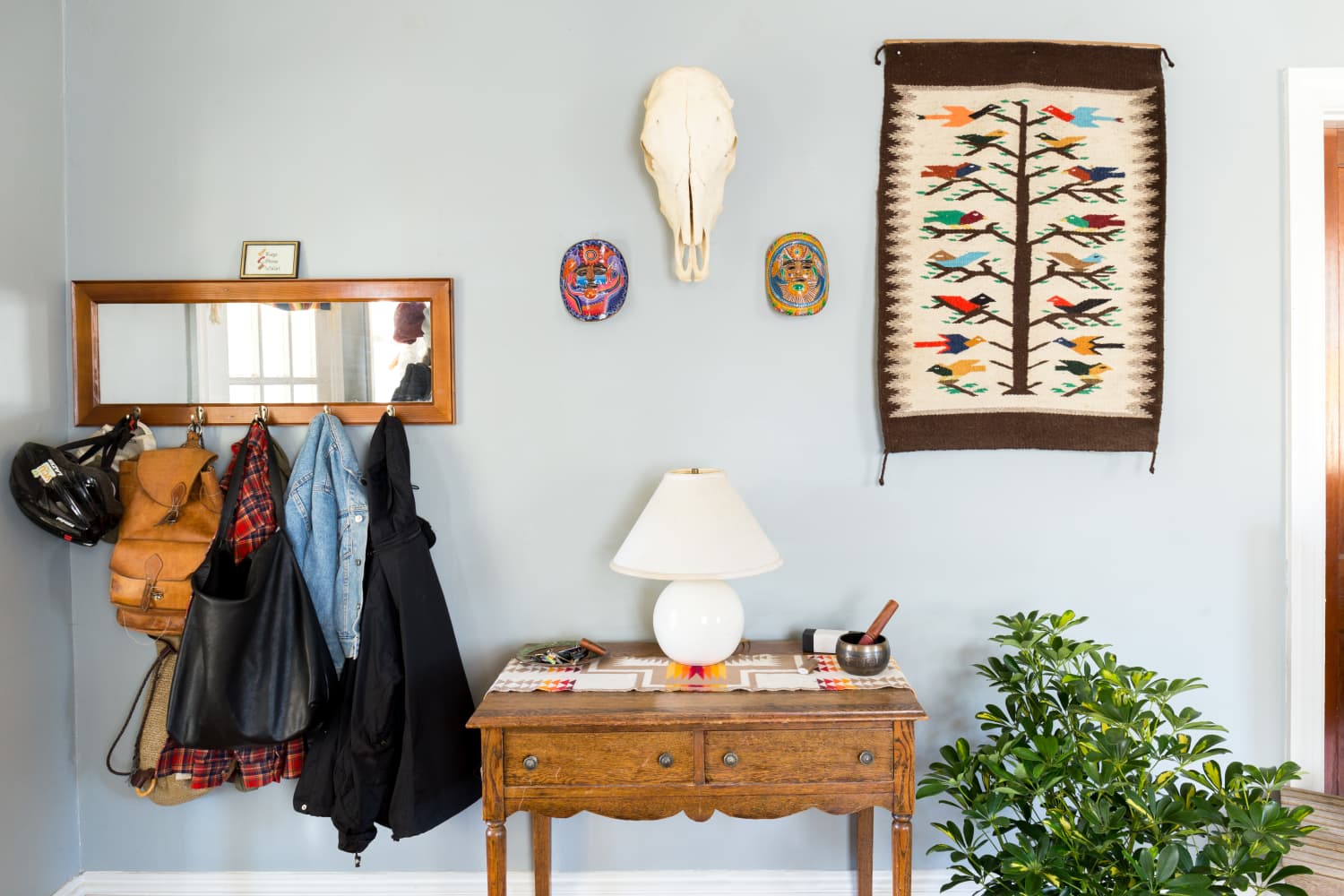 Where were you when your school switched to remote learning? I was writing my thesis at my university's library with my friends, and could hear students whispering, drinking coffee, turning pages, and clicking their keyboards. It was a typical day — but that was also the day students got an email on their school accounts: "Beginning on Wednesday, March 11 we will move to remote instruction. Except where specified otherwise, classes will meet remotely at their regularly scheduled time."
The last three months of my senior year were fully remote, my college graduation was online, and students around the world have tried to adjust to learning with new exam structures, hours-long Zoom classes and the inability to share the same air with peers and professors. By April 2020, 1.2 billion children in 186 countries were affected by school closures, reported the World Economic Forum.
Though the pandemic is not yet over, we've come a long way. Many schools across the United States are monitoring the growing Delta variant while still hoping to carry out their plans of resuming in-person learning. According to New York State Association of School Nurses affiliate Jacki O'Donnell, many of the same best practices for general health apply to reopening schools. "My only advice would be to follow the current CDC guidance, encourage vaccination, mask-wearing and social distancing when appropriate," she said.
If you or anyone in your family are gearing up to return to in-person learning, here are a few habits to follow to ensure the transition back is smooth and as safe as possible.
Take care of your mental health and continue following CDC guidelines.
Change is always a little scary, even if that change reverts your schedule back to the typical school format you once knew. "You're going to have a lot of feelings: excitement, anxiety, grief, anger," Aimee Daramus, Psy.D., a licensed clinical psychologist and the author of "Understanding Bipolar Disorder" told Apartment Therapy. "It's part of the process. If it gets too overwhelming you can find a therapist or support group, but don't assume that there's something wrong with you for having strong feelings as you re-enter life."
Daramus recommends coping through a variety of methods, such as having a belated celebration if you experienced a milestone birthday or event and expressing your feelings through a hobby like art, journaling, or music. It's also important, she says, to "Make a priority of things you're passionate about. Don't go on an endless round of events that don't mean anything to you. As much as you can right now, re-evaluate what means the most to you and go get it!"
Ultimately, it's important to get vaccinated if you're eligible, wear a mask as often as you can if you're in a public place, and follow CDC guidelines. (As Vox notes, the more people 12 and older receive the vaccine, the better; doing so can even help prevent unvaccinated kids under 12 from getting sick.) Wash your hands often and trust your gut; if you don't think you should be in a certain environment because it does not feel safe, or if you do not trust someone regarding the precautions they may or may not be taking against the virus, assert your boundaries and say "no."
"Be polite but firm about your boundaries about precautions," Daramus says. "Don't let anyone tell you that you shouldn't mask or distance, and it's OK to only see friends or family that have been vaccinated."
Maintain (and protect!) school/life balance.
Just as many people's work/life balance has blurred, so too has the line between school and home life. By returning to in-person learning, many people will have a change in scenery from perhaps their home to an actual classroom. And while you'll still have to bring homework home with you, try to implement a schedule that still makes space for time to decompress.
"I absolutely learn better in-person," Kate Porterfeld, a graduate school student at New York University and fifth grade teacher at a private school in New York City, told Apartment Therapy. For her, there's "less distraction, more of a space between my home and work life too." She hopes that the eventual return to the classroom will help re-establish an important divide between the three hats she currently wears as a student, young adult, and teacher.
Allow yourself time to decompress from Zoom fatigue.
If you've been staring at a screen all day, you likely have experienced the physical and emotional strain that comes with it. Many people have been experiencing virtual fatigue (aka "Zoom fatigue") due to "increased cognitive demands of video conferencing communication," Krystal Jagoo, MSW, RSW, told Healthline.
It can take time to readjust to IRL conversations, so give yourself time to acclimate to the natural chatter that comes alongside it. NYU senior Isabel Grant misses the spontaneity and liveliness of conversations that is difficult to replicate online. While she thinks there has been pros to the online learning experience, she is excited to find alternatives that don't trigger her virtual fatigue.
"It is so hard to pay attention for long periods of time, sometimes for three hour lectures," she told Apartment Therapy. "It felt more and more difficult as the months went on. I feel like I have not retained a lot of information in the last three semesters, so I am overall excited to return to in-person learning."
Class schedules that support virtual or virtual-optional classes can broaden accessibility for some students, but it can be a hindrance for others, including those with hearing loss. Give yourself time to reacclimatize to in-person meetings, and consider individual needs if you're working on a group project or want to study together. Check in with fellow students to see if Zoom study sessions are more or less conducive to their needs right now, and build your group projects accordingly.
Take advantage of hands-on learning, if it's available to you.
Ines Yıldız, who has physically not been in a classroom since March 2020, is starting their master's degree this September. While they are worried about other people not following COVID-19 guidelines, as well as how they will feel in enclosed school spaces, they are excited to be with their peers.
"I miss being able to share a space with people who share similar interests and ideas, [and] learning and being in the moment with them," they said. "I need to be sharing a physical space with the people I'm sharing ideas with, otherwise I'm completely disconnected and uninterested."
Porterfeld agrees. "I am very excited to give my students a chance to develop a personal relationship with me that's not through a screen," she said. "It's so fun to feel out personalities, and in turn to let them have a chance to see me as more of a person than this mythical educator."
Online learning can accommodate certain classes and majors, but isn't a solution for every track. For example, acting, dance or lab-based classes have proven to be difficult. Ece Tugay, who is double majoring in Archaeology and Art History, and Media and Visual Arts liked the opportunity that online classes provided, but does not find them very beneficial for her learning experience.
"I believe that online learning is better for theoretical classes but it does not work for practical classes such as illustration, photography, [and] videography," she said. "But I did really improve my GPA thanks to online classes."
Give yourself time to reacclimatize yourself with the non-virtual world.
Finley Muratova, a New York University senior majoring in Journalism and Environmental Sciences, missed being present in classrooms so much that wearing a face mask during a two-hour lecture feels like a small price to pay for the ability to be back in the classroom. "I really missed the feeling of my college being a real place," they said. "[After] studying over Zoom and spending most of the quarantine far from New York, it began to feel as though NYU was an imaginary place and all of us were playing a really weird game."
No matter your current feelings toward reopening, it's important to check in with yourself and gauge how you feel as the school year goes on, especially given rising cases and the possibility that your school may not have adequate support for both in-person and digital lessons simultaneously. Give yourself space and time to adjust, especially given how turbulent the past year and a half has been.
"I think it's incredibly important to acknowledge that the pandemic isn't over, and everyone is still processing and experiencing this trauma in different ways," Porterfeld said.