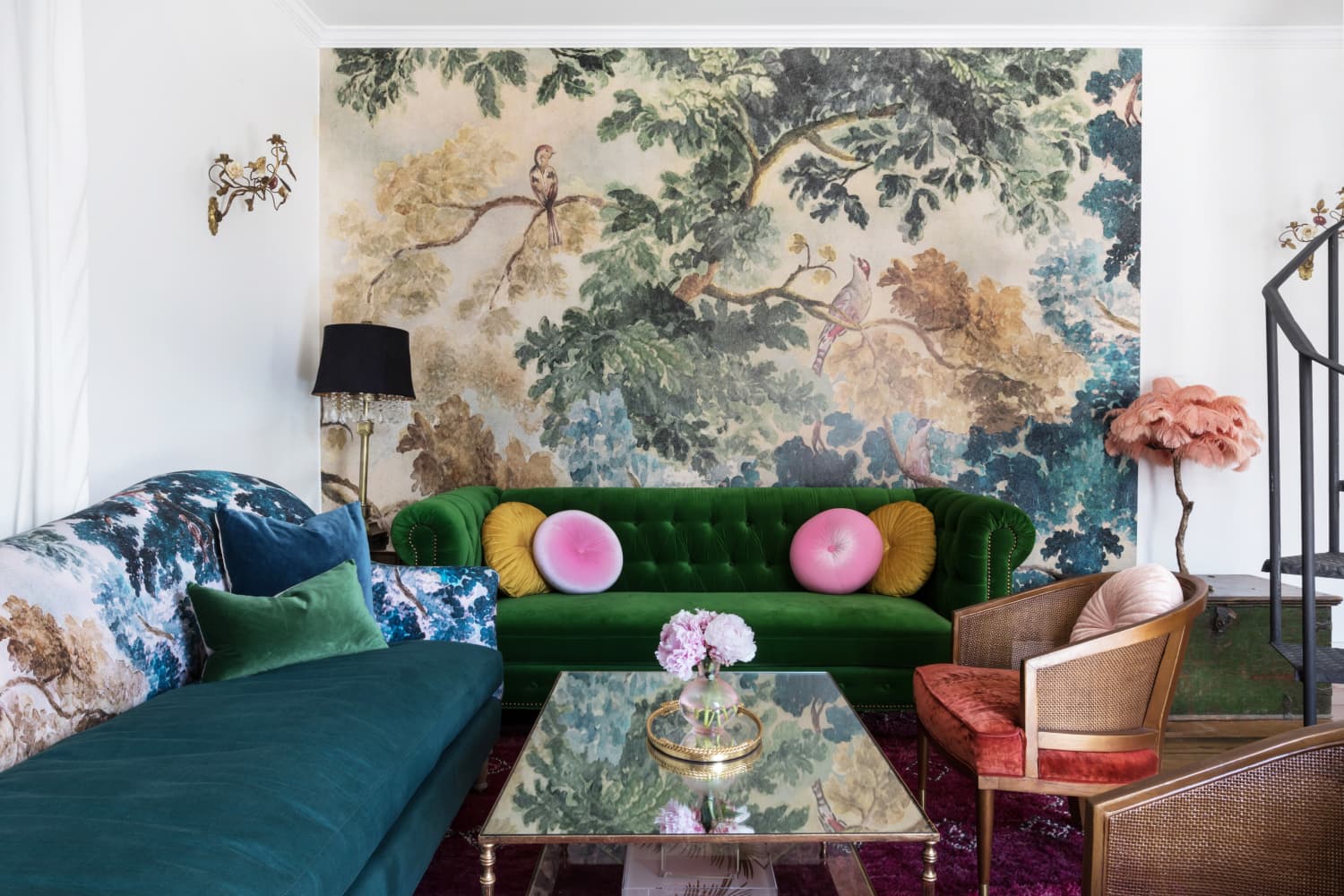 We independently select these products—if you buy from one of our links, we may earn a commission.
It's no secret to anyone who knows me that I love supporting Black-owned businesses and try to do so wherever possible. Since my job here at Apartment Therapy involves searching high and low for the coolest, coziest, and most stylish home decor and furnishings out there, I always make it a point to check out which Black brands are cropping up (and crushing it!) in the furniture space.
As anyone who's gone through the laborious process of buying furniture can tell you, it's a decision wracked with different factors to consider. Of course, each piece must fit into the space you live in and be comfortable and functional to your liking. But if you ask me, I think it's also important to consider the inspiration behind the brand that makes said furniture. What I discovered is that these five Black-owned furniture companies are not only making stylish and unique stuff, but they're also doing it with heart and soul.
Check out the five Black-owned furniture companies you need to know about below.
Albany Park and its sister brand Edloe Finch were founded by former NFL linebacker Darryl Sharpton. Even during his football, Sharpton was fascinated with the idea of selling furniture online. During his senior year at the University of Miami, Sharpton said he stumbled across the opportunity to sell furniture after purchasing a sofa from Craigslist. According to CNBC, Sharpton retired from football and used his career earnings to launch his companies. You'll notice that many of Albany Park's furniture designs are inspired by West African prints. This was inspired by Sharpton's discovery of his roots when in August 2019, he took a DNA test and discovered his West African heritage. Not only are Albany Park and Edloe Finch offering stunning furniture finds with vibrant and unique prints, but they're also eliminating the common shopper frustration of having to wait weeks for your furniture to be delivered. All of their inventory ships within a week! Both companies are run by Sharpton and his wife Jessica.
There are two things you're guaranteed to find with 54kibo: Exceptional style and pieces adorned with Black pride. The brand's founder, Nana Quagraine, was born in Ghana, raised in South Africa, and now resides in New York. The pride Quagraine has for her culture is highly apparent in her work, which is what makes 54kibo one of the most sought after home brands today. "After the birth of our twins, my husband and I hosted a Ghanaian Naming Ceremony in Brooklyn, New York; a day filled with love and the beauty of my culture," Quagraine shared on the brand's website. "This day inspired me, and created a sense of urgency to build 54kibo, to share the beauty of the African diaspora with my children and the world." The brand offers tons of bold and eye-catching contemporary African designs deeply inspired by heritage and perfect for those looking to leap outside the box with their design approach.
Justin Blakeney was born to make all of our boho dreams come true, and she's answered her calling quite well. Inspired by her lifestyle and design blog The Jungalow, Blakeney has created her own home goods line of the same name. With it, she's shown us the power of bringing the outdoors in with terra cotta, greenery, bold textiles, and all things cool. The Jungalow collection isn't the author and designer's first entryway into homewares, though. She's had her own line of pillows and rugs, an extremely stylish wallpaper collection with Hygge & West, and an exclusive line with Target. No big deal, really! Though the Jungalow has a tons of home decor options, it also has really interesting accent pieces, like this handwoven footstool.
The Black Home is doing home decor like you've never seen, and there are so many sleek and stylish furniture finds to choose from. Neffi Walker founded the brand with the intention of celebrating Black artistry, creativity, and excellence. Walker's signature aesthetic is taking risks with darker tones and using them as the focal point in many of her designs. Think black walls accentuated with pops of color and gold mirrors. One word describes this brand best: Opulence! The Black Home has a flagship store in Newark, NJ. But if you're not in the Tri-State area, you can find all of their modern and undeniably beautiful furniture finds via their online store.
This Charlotte-based boutique is where you can find one-of-a-kind vintage furniture that tell a story. You'll find gorgeous velvet Thonet chairs, vintage tuxedo sofas, and French Antique chairs that feel like they've been transported through a time capsule. Dressing Rooms Interiors Studio was founded by Ariene Bethea, who decided to pursue her passion for design after being laid off from her corporate job in 2011. In an interview with VoyageATL, Bethea describes herself as a "vintage huntress" who carefully selects the best refurbished finds for her brand. "My favorite thing to do is hunt for pieces for the shop," she says. "It's such a rush to find a great pair of lamps or chairs. My favorite to find are chairs, mirrors, lamps and sculptures. We are known for offering an artful collection of vintage home decor and furnishings in fresh color combinations and graphic patterns mixed with ethnic pieces (African, Asian, Indian, Italian and Moroccan) for a soulful feel. "