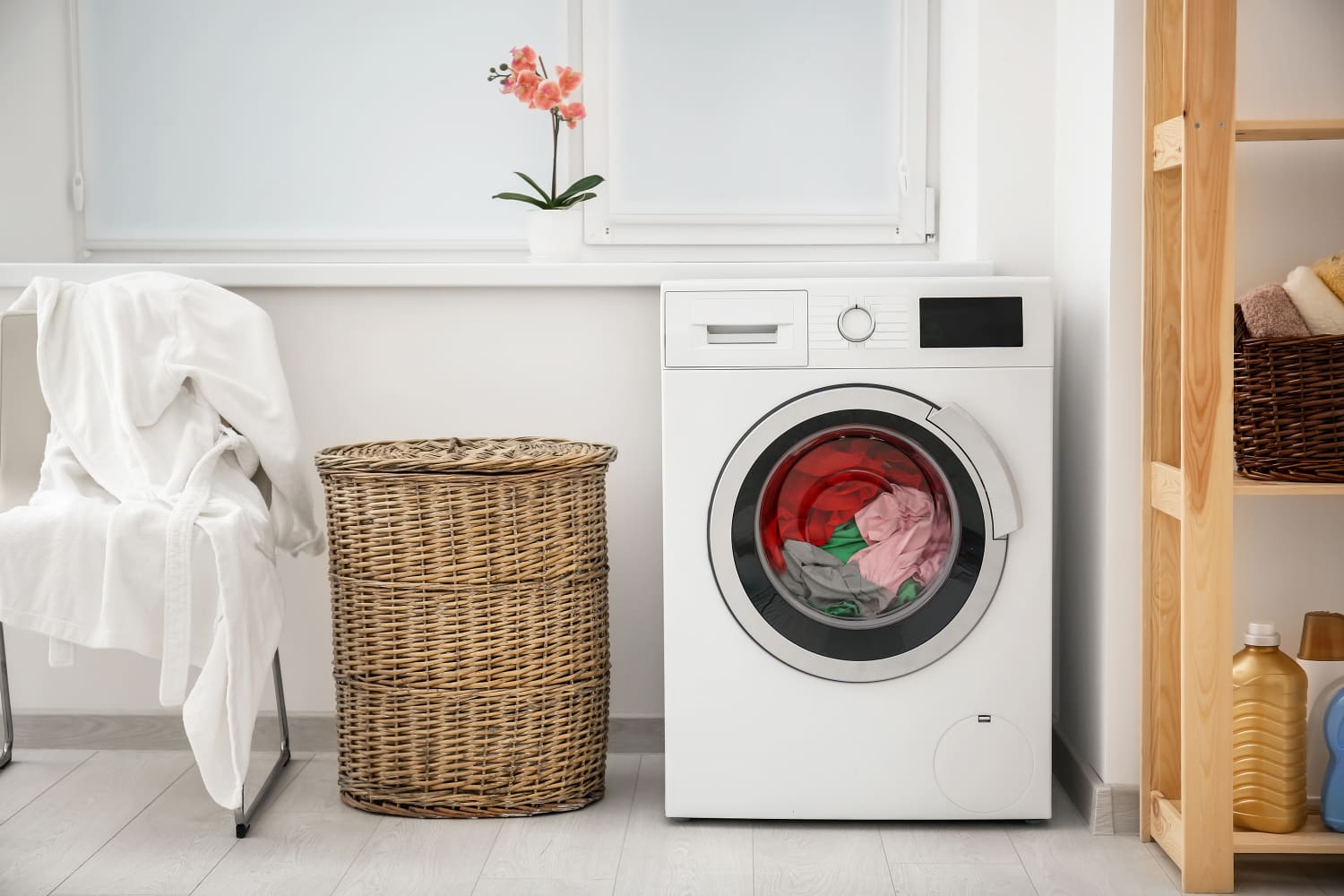 We independently select these products—if you buy from one of our links, we may earn a commission.
Let's face it: Most of us don't exactly look forward to laundry day. That's especially true if there's some distance between you and the closest washing machine. Whether you're taking your laundry to the basement of your building or around the corner from the nearest laundromat, it is not a fun time. Carrying a basket of laundry around is cumbersome enough, but going up and down stairs, crossing the street, weaving through sidewalk traffic — forget about it! If this is your worst nightmare, then like me, you've probably tried out many different vessels for moving your clothes, like a rolling suitcase, grocery dolly, or on one sad occasion, a garbage bag (no judgement, please). But have you ever tried a backpack, like the Dalykate Backpack Laundry Bag?
You might be thinking, "How could a backpack be big enough for all of my laundry?" Trust us, this one holds plenty. At 13″ x 29″, this laundry backpack is actually big enough for up to 44 pounds of laundry. And with over 5,000 five-star ratings, reviewers can't get enough of this bag. One shopper wrote that they can even fit two comforters plus three loads of clothes in it.
Made of super-durable nylon fabric, this laundry backpack is waterproof and machine washable. And at less than $20, it's a lot more affordable (and efficient) than other laundry carrying solutions. The backpack has a drawstring that you can pull tight at the top, so you don't have to worry about your clothes spilling out onto the road. It's basically a laundry bag with shoulder straps — adjustable straps, at that. It can even double as a hamper between laundry days, which makes it great for anyone living in a small apartment or dorm. Just set it on the ground or hang it on a door or hook to save floor space.
And I haven't even gotten to the best part yet. The backpack has a large mesh pocket on the outside of the bag, so your detergent and fabric softener aren't taking up precious space. The bag also has an internal pocket for smaller items like quarters or a laundry card. "I plan to use it for my vacation for dirty clothes and I think it will be perfect!" wrote one customer. "I love the extra pockets and the quality looks great."
Bottom line: Laundry day may be a bummer, but this may be the last and only product you'll need to make your laundry haul a little less stressful. Snag it on sale while you can!