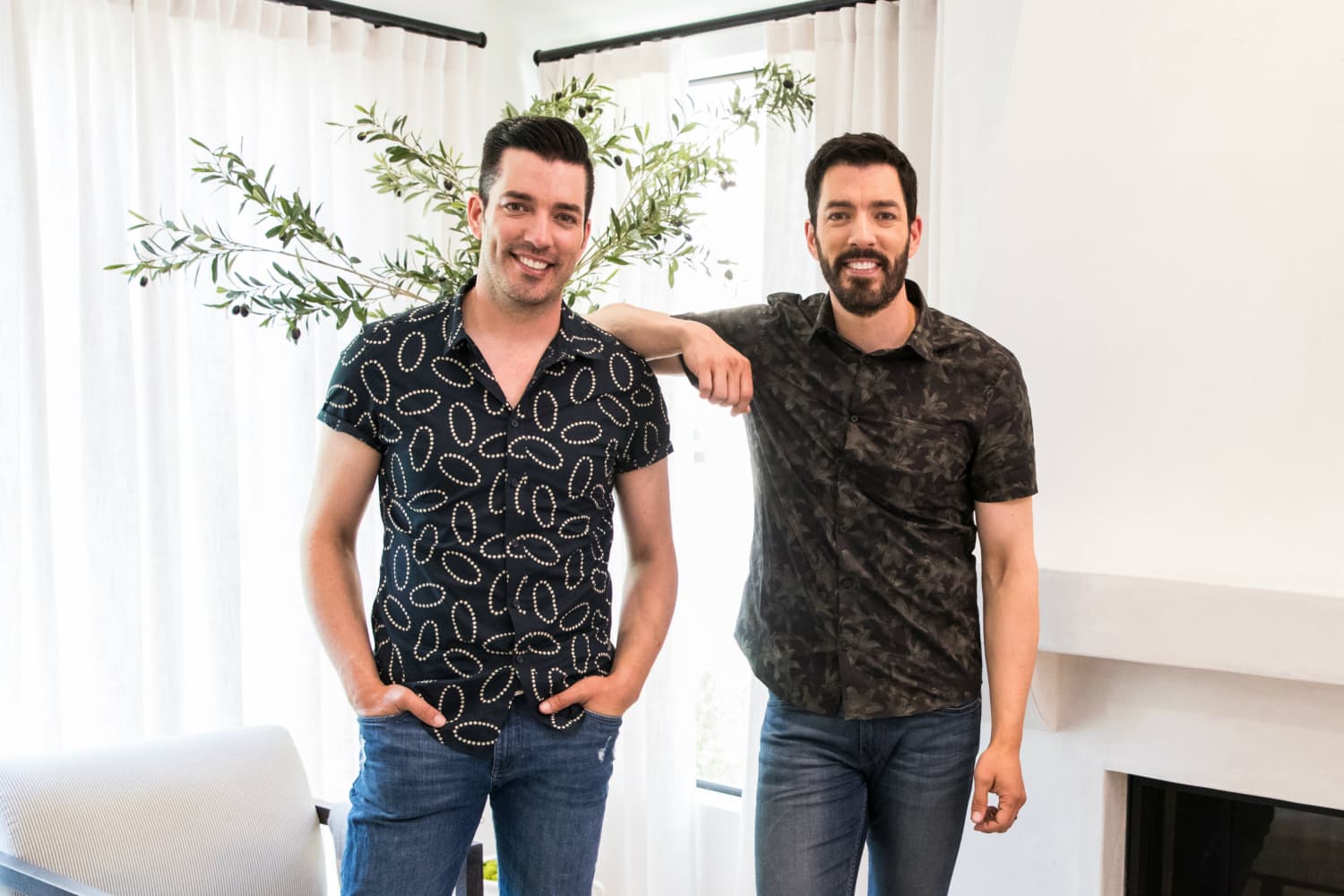 HGTV home design and renovation experts Jonathan and Drew Scott, better known as the Property Brothers, have a simple tip to ground your decision making process for one of the most important rooms in your home. Their advice is to keep your color scheme to no more than three colors — including an anchor, or main color — and one or two accent colors.
Jonathan says this rule will help prevent things from getting overwhelming with too many predominant colors. Drew agrees, saying "if [it's] too busy, it can be too complicated and distracting. Keep it down to a few tones and look for ways to have one majority color on the walls, and use the other colors through accents and decor such as artwork."
The brothers recommend integrating an anchor color or design in the window coverings or bedspread. You can then take those pops of color and use them throughout the room, such as in a book spine or a vase.
When it comes to figuring out which colors are best for you, the brothers recommend keeping it simple and going with your gut: "Find a color palette that soothes you," Jonathan said. Drew recommends integrating texture wherever possible as well, which he says can tone down a dark paint color.
Don't forget to extend your color and design choices into the closet, too. "One thing that helps the bedroom is the closet space…[homeowners] consider what they are going to do for their palette in the bedroom, but forget the closet space," Drew says. "It's a chaos zone. It feels like armageddon in your armoire."
Want more tips? The Property Brothers share design advice in their Room X Room series on live-video conversation platform Bright. While the next episode is yet to be announced, bookmark the event page so you don't miss the next one.