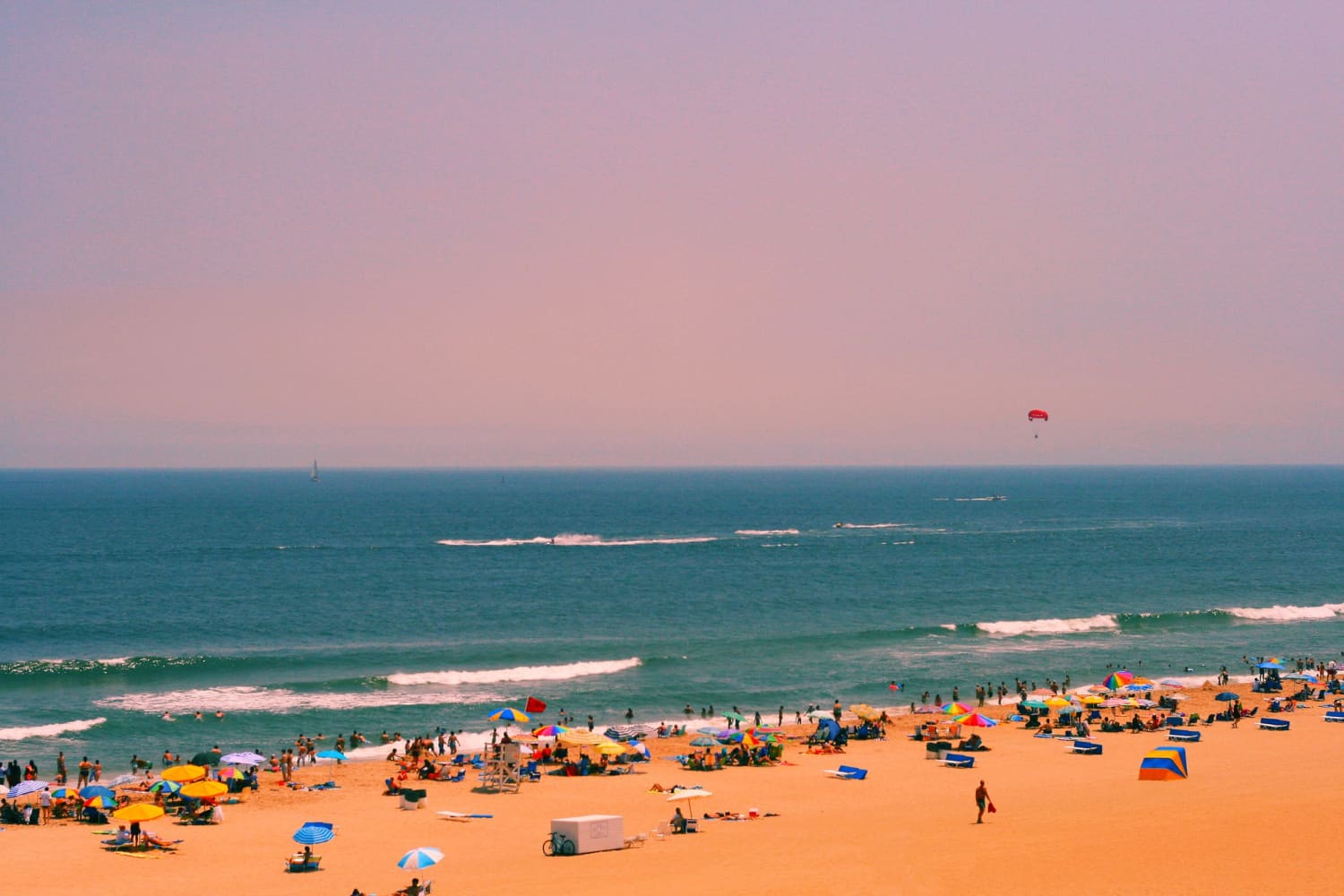 As travel remains in flux due to an increase in COVID-19 cases across the country, you might be looking for ways to spread your wings without straying too far from home. And if the crash of ocean waves, the feeling of sand beneath your feet, and the warmth of the summer sun is calling your name, one travel company compiled a list of the 10 most Instagrammable beaches in the U.S., in case you want to relax surrounded by a picture perfect backdrop.
Holidu, a leading search engine for travel booking, combed through Instagram to find the most "hashtagged" beaches in the country, examining data from more than 6,000 beach locales. While the findings might not be totally surprising (Florida and California reign supreme when it comes to swoon-worthy ocean views), they provide tons of travel inspiration for those looking to plan a beach getaway without worrying about ever-changing international travel restrictions.
Naturally, South Beach in Miami, Florida, was crowned number one as the most hashtagged beach in the U.S. on Instagram, with a whopping 8,198,730 hashtags from its stunning shores. Spots two and three, respectively, are across the country in Southern California in picturesque Long Beach and Venice Beach. The fourth spot brings beachgoers back to Florida to luxe Palm Beach, followed by California's Newport Beach, Huntington Beach, and Laguna Beach in the respective fifth, sixth, and seventh spots. Spot number eight belongs to Myrtle Beach in South Carolina, followed by Virginia Beach in Virginia, with the top 10 rounded out by Manhattan Beach in California.
Florida and California dominated the list with eight of the top 10 spots, but Pacific Ocean-facing beaches reign supreme with six of the top 10 all located along its coast.
On Holidu's website, visitors can check out even more inspiration with the expansive top 50 list, including beaches in other states like Hawaii, New York, New Jersey, Oregon, Alabama, and more. If a little sun and sand (and photos to make your followers endlessly jealous) are on your mind, you'll find plenty of inspiration on Holidu's impressive, Instagram-worthy list.