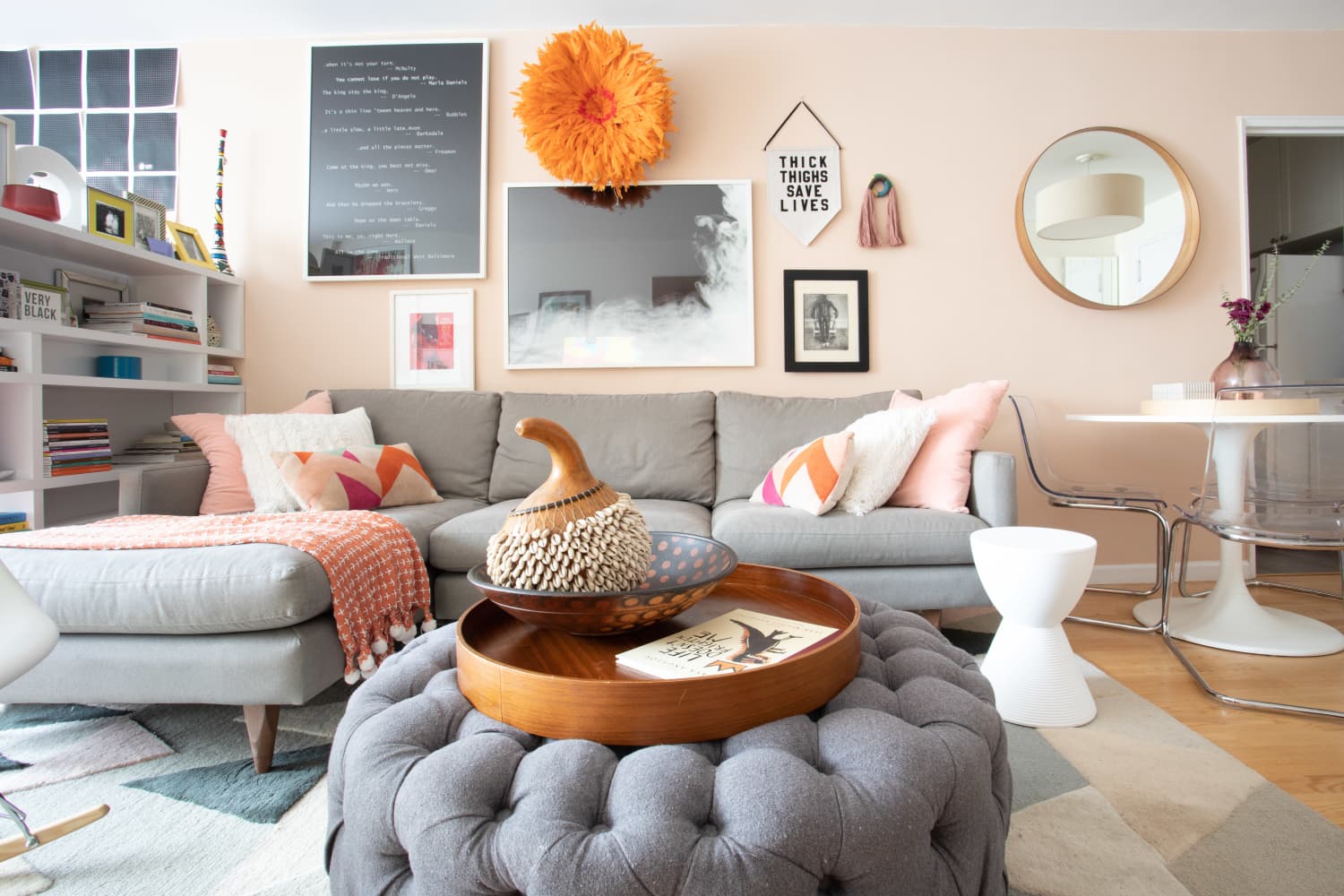 We independently select these products—if you buy from one of our links, we may earn a commission.
When it comes to styling your home, it's always a good idea to be on the lookout for some cost-cutting tips and tricks. From saving money on your gallery wall to easy money-saving changes that will also make your kitchen a much more sustainable and efficient space, there are plenty of simple ways you can save a couple of dollars while sprucing up your home.
Whether you're looking for a simple switch up for the season or a full home refresh, one good place for some wallet-friendly hacks is none other than the ultimate social media platform of 2020 and beyond: TikTok.
Mallory Wackerman, a TikTok creator who posts under the username @malwack, shared a money-saving hack that has been viewed almost 350,000 times.
"If you're shopping for furniture and home decor online, don't skip this because this hack will save you a bunch of money," she says in the video which currently has over 60,000 likes.
Wackerman begins by showing a now sold-out lamp from Urban Outfitters retailing at $129.00, letting followers in on a simple but savvy trick to how she bought the same exact lamp for a much cheaper price.
"A lot of furniture retailers actually sell the same exact products so I am going to show you where we can find this [lamp] for cheaper," she explains.
"The first thing you're going to want to do is Google a description of the product, and as you can see it's literally the first thing that comes up on Wayfair," she continues, showing that for the specific lamp in the example, she has searched "wavy chrome lamp".
The lamp in question is described as the Glossop Touch Lamp on Wayfair and is priced at $94.99, over $30 cheaper than the same one that is carried at Urban outfitters.
"This is already a lot cheaper than the Urban Outfitters one, but to see where else they sell it, I would save the image, go to Google Images, drag and drop the image, and then it will show you visually similar images,"
"So I purchased the lamp and I got it for $70," Wackerman concludes before showing a clip of the stunning lamp in her home.
Viewers were extremely grateful for Wackerman's top dollar-saving tip, flocking to the comments to share their appreciation.
"I hope your pillow is always cold. Thank you." one person wrote, while another commented: "Girl I'm moving this month and I love you for this!"
The takeaway of Wackerman's viral video? It's always better to shop around! From simply searching a description of the product and utilizing Google's visually similar image tool, she was able to get the lamp for almost half the price of the original product listing.