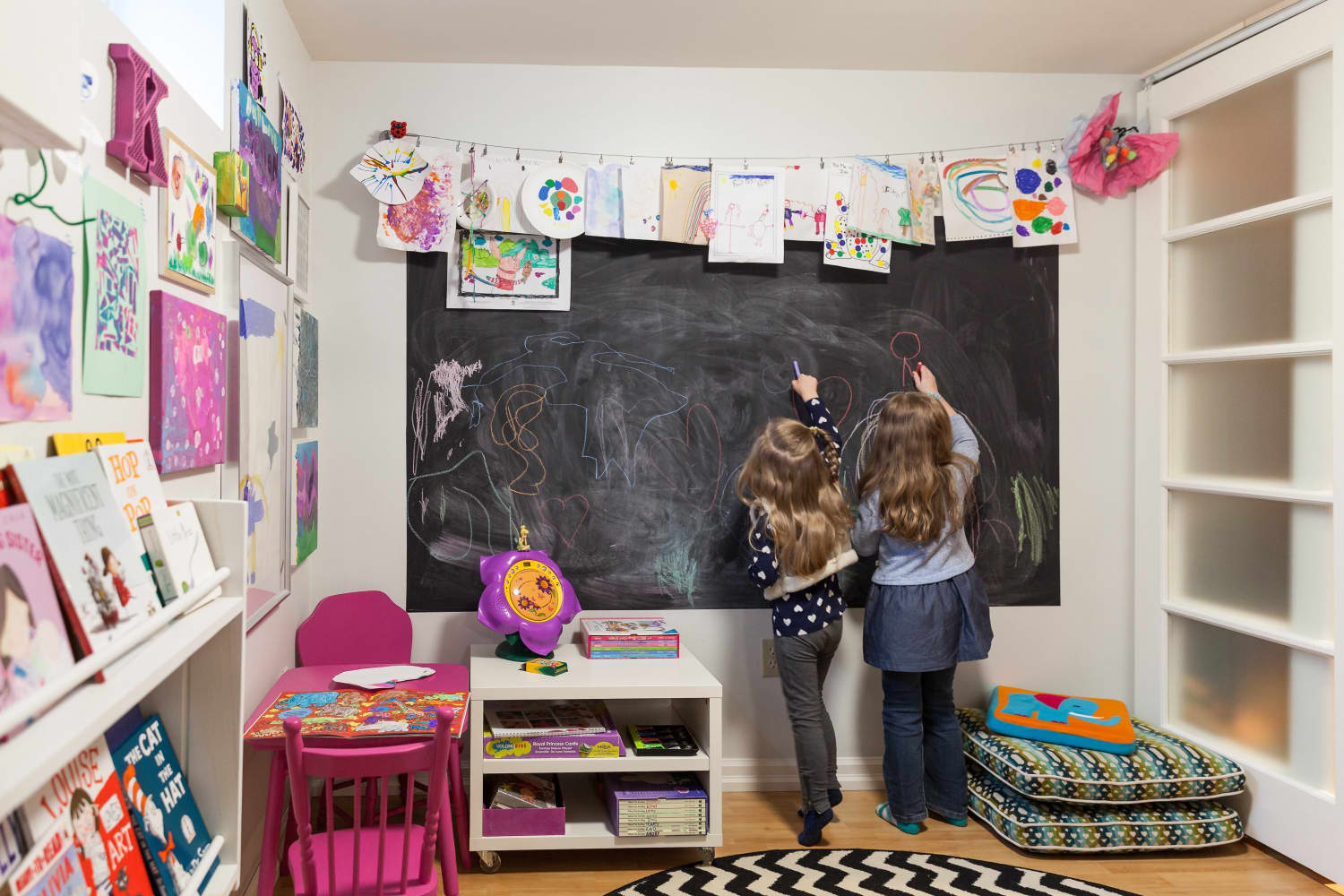 Believe it or not, it's almost time to break out the backpacks, lunchboxes, and schoolbooks. Back-to-school season is just around the corner, which means it's time to help prepare your family for new routines. Whether your child is just starting preschool or kindergarten, heading back to class after a year of distance learning, starting a new grade, or moving from one school to the next, heading back to school can be a difficult, sometimes-stressful situation for kids and families alike. Maybe your child is dealing with nerves and anxiety, or maybe you're trying to streamline the AM rush and last-minute scrambling for snacks, homework, and other must-haves.
If school days are on the horizon for your family, these simple, helpful tips from parents and educators will make the transition from summer fun to the classroom easier for everyone.
Adjust schedules in advance.
Kids need adequate sleep to feel like their best selves for school, so many parents advise adjusting bedtimes and wake-ups a few weeks before school begins to ease their children into a routine and avoid any grumpiness or morning battles. Melanie Rodriguez of Leesburg, Virginia, uses a sound machine and daylight alarm to help her kids adjust to earlier bedtimes and wake-ups.
Older children may beg to stay up later, but they benefit from a consistent bedtime too. "We agree on a bedtime schedule every year, well ahead of when school begins," says Heidi Ollhoff of Madison, Wisconsin. "That way there is no bargaining to stay up later."
Preparing the whole family for the full morning routine can help your crew adapt when it's time to hop on the bus. ​​"We start a few days early with the morning wake-up routine, set out a week's worth of uniforms and clothing, pack the essentials, and start going to bed early," says Megan Elizabeth of Washington, DC.
Don't be afraid to play.
If you have little ones who are just starting school, it can be helpful to play "school" together or have them watch special school-centric episodes of their favorite shows to give them an idea of what things will be like at school.
Stephanie Lemoine, a parent and the design director at Sago Mini, plays school with her five-year-old son during breakfast to familiarize him with the day-to-day routine. "On our chalkboard I'll write the date, our plan for the day and a drawing that gives him clues for reading. Sometimes he's the student and practices his reading, and other days he pretends to be the teacher," she explains. "Writing the schedule on the board is extremely helpful, as it gives him a sense of control so he knows what to expect for the day ahead. This is also what his teacher does in school, so it provides a continuation of a routine he's familiar with throughout the summer."
Lemoine believes in play as one of the best ways to get younger children school-ready. "Re-establishing a routine after summer vacation can sometimes be a challenge," she says. "Play is an important method of communication for kids and if we can speak their language, it's much easier to get through to them."
Practice everything from opening lunchboxes to changing shoes.
Rodriguez's children walk to school, so she and her family practice before school begins. "We always take walks in the weeks leading up that purposefully take us on the route to school," she shares.
If your kids will be bringing lunch to school, it may be a good idea to "practice" eating from a lunchbox within the allotted amount of time so your child gets their much-needed nutrients and isn't hungry later. "Practice opening lunch containers independently and eating quickly with whatever your family decides is the best order," says educator and parent Caitlin Doyle of Seattle, Washington.
Getting out the door can be one of the biggest hurdles of the day, especially with young children. Jessica Lynn of Nielsville, Minnesota, works with her children on "getting dressed independently" and learning to be "speedy" with things like their shoes and coats.
Kindergarten teacher Alexis Horton agrees that teaching younger kids how to dress themselves and put on their own shoes is crucial. "Students occasionally have accidents at school that require them to change clothes and/or shoes, so being able to change clothes independently is beneficial for the student," she says. She also recommends younger students practice putting items in their backpack, zipping it up, and putting it on before they hit the hallways.
Practice end-of-the-day routines too.
Kids tend to drop everything and run when they get home from school, which can lead to missing homework, crushed art, and more mini catastrophes. "Practice the routine of unpacking the backpack daily to avoid rotten bananas at the bottom of the backpack and art work sent home with the least amount of damage," Doyle recommends.
It's also worth reminding your children to take care of their coats, shoes, backpacks, and school supplies. "Be mindful of where your belongings are and be responsible for them," Lynn teaches her children. "It costs money to have nice things. Take care of them."
Create a school-specific corner near your front door.
Mary Worrell of Prior Lake, Minnesota, makes checklists of everything her children could possibly need to ensure they've got everything they require for their day. "I create a checklist that they can go through to make sure they've got everything they need to bring: lunch, water bottle, snack, tennis shoes, folders, a book to read …" she says. Once you've identified their essentials, post their list near where they store their school bags and go through it together each morning or evening until they get the hang of it.
Doyle also recommends creating a specific station for school paperwork so no important notes get missed, as well as making a homework station where kids can work and keep their assignments. Having everything in a concrete location reduces the risk of excuses like "The dog ate my homework," and helps you both stay on top of important memos and other info.
Is your child feeling anxious or nervous about returning to school, whether it's dealing with first-day jitters, starting a new school, or going back after pandemic-induced distance learning? Educator Laura Osterloh of Minneapolis, Minnesota, recommends creating a visual calendar so kids know which days are "school days" and which are "stay-at-home days." She also recommends making a "picture book social story" via PowerPoint or even in your camera roll with "as many real pictures as you can find." If your child is nervous about starting school, seeing pictures of the building, the teachers, and even snacks or the playground can help them visualize their day.
Above all else, talk any feelings out together. "[My older child and I] talk about fun things that she can look forward to to help with the anxiety of returning," says reader Megan Elizabeth. Have your child make a list of what they like about school and what they'd like to accomplish during the year, or go through their yearbooks or class photos to remind them of how fun school is. If they're feeling really nervous, it may be worth contacting a therapist to help them work through their worries.