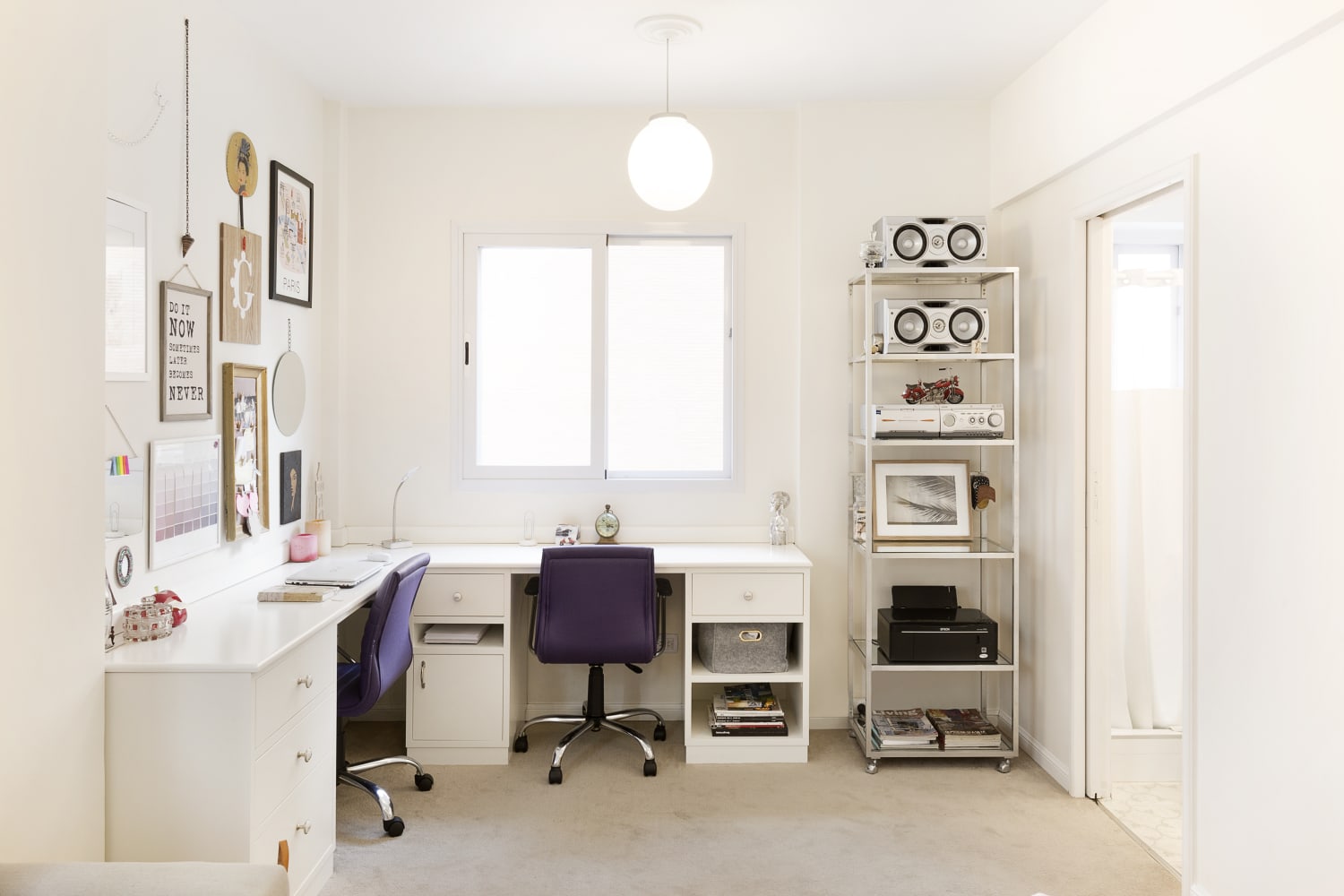 We independently select these products—if you buy from one of our links, we may earn a commission.
I'm not ashamed to admit it: I've been taking cues about how to spend my money from MTV for as long as I can remember. Was I that kid walking around in lace fingerless gloves like Madonna in the "Like a Virgin" video? You bet I was! Did I donate to the college fund for Tyler from "Teen Mom"? Proudly! And my latest MTV-inspired expenditure happened just a few short months ago.
When "The Real World: Homecoming," debuted last year, bringing the original cast of "The Real World" back together 30 years later, I was in pop-culture-nostalgia heaven. And that's where I spied the A/Stand, a game-changing portable computer and tablet stand that one of the cast members invented! It looked sleek, sturdy, and definitely worth a try. Intrigued and semi-star struck, I had to have one for myself. Read on for my honest review. (Spoiler alert: I'm obsessed.)
I've been working from home for more than a decade, and while I do have a dedicated room with a desk and some shelves, my "office" tends to be wherever in the apartment I feel like sitting. And — as the rest of the world is now wise to — lots of times that means working from the couch. From using a styrofoam-filled lap desk (weird) to stacking the computer on top of pillows (precarious) to setting it on the cushion next to me and hunching over to type (ridiculous), I've tried all sorts of ways to find a comfortable, stable setup where I can feel as productive as I do in my actual office. The A/Stand is the answer I've been waiting for for years. Why? Well, how much time do you have?
For starters, at less than two pounds, the A/Stand is extremely lightweight yet doesn't feel cheap or flimsy. (Trust me, I wouldn't rest my laptop on anything that felt the least bit wobbly!) It folds down flat, which makes it easy to throw into your backpack to use on the go, and it includes cool features like a removable mousepad, a slot to prop up your tablet when you're using it and space to store it when you're not, a sliding drink tray, easy-to-use buttons, and more.
But the coolest thing about the A/Stand? You can configure it in 20 different ways! Whether you want it even and level, angled toward you, or lifted up, it is incredibly versatile and quick to transform into a new shape to accommodate your needs. If I'm craving a break from sitting at my desk, I flip a few buttons to give the A/Stand some height, and voila, instant standing desk. If I want to relax on the couch and put my feet up, I pop the surface down to a slight angle and set it on my lap; it feels ergonomically comfortable to both type on and look at, and since it's so light, it doesn't put undue pressure on my legs. (Plus, it provides a welcome buffer between my hot, overworked laptop and me.) Another bonus: I can hang out (virtually) with my friends and family on non-work-related Zooms in the living room without that unflattering, looking-up-from-the-coffee-table camera angle. Yesssss.
Lately, working extra-long hours has been my norm, and when the sun goes down I need a change of scenery from the office to the living room. That's why I've been using my A/Stand every.single.night. I can be comfortable, productive, and kind to my body all at once! Tonight I'm bingeing a backlog of "Jersey Shore" episodes from my DVR … something tells me I should keep my credit card handy …