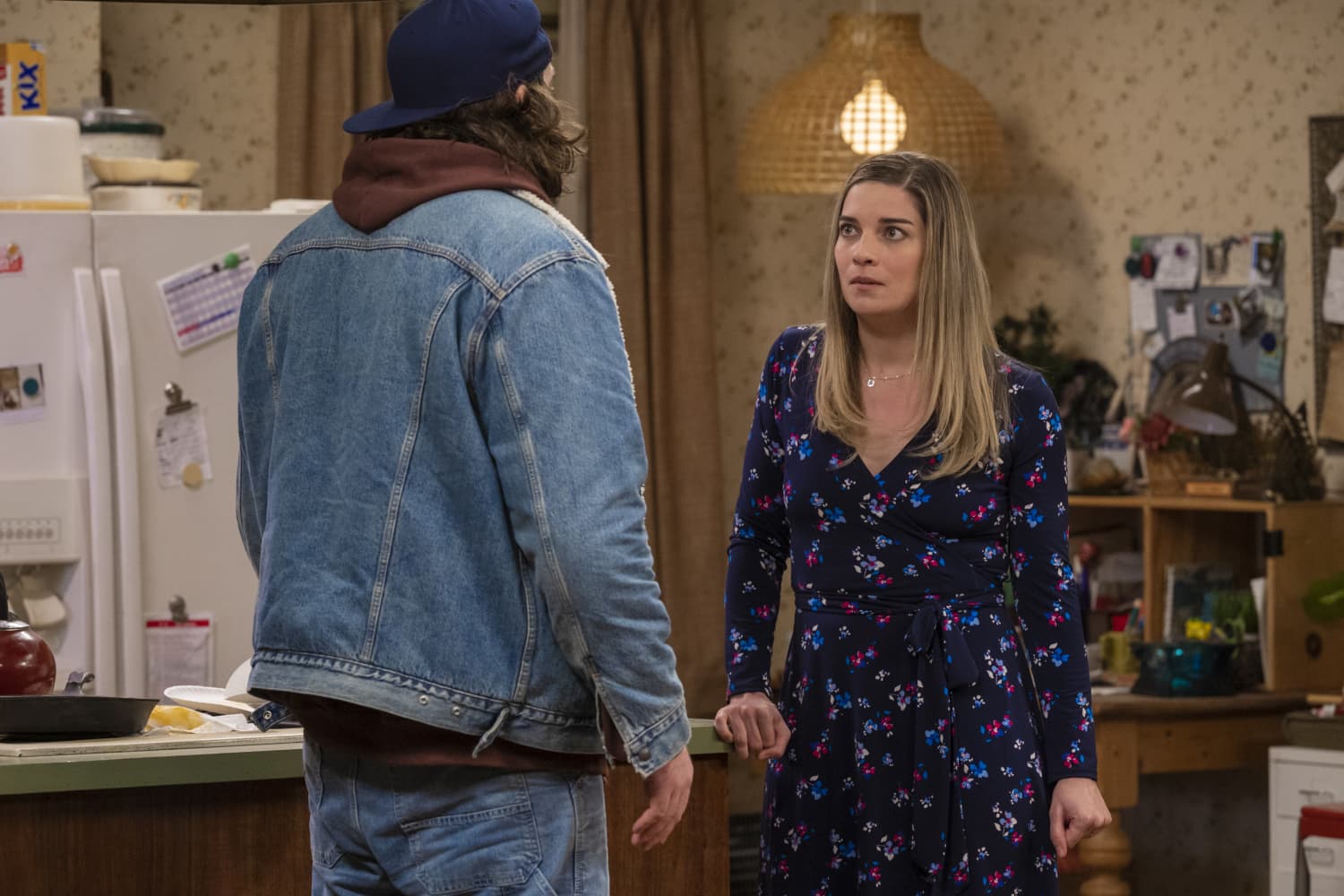 We independently select these products—if you buy from one of our links, we may earn a commission.
Unfortunately, it's unclear whether AMC will renew the show for a second season, but it seems like there can easily be a plot continuation (fingers crossed). In the meantime, if you're looking to fill the "Kevin Can F**k Himself" hole in your heart, here are eight similar shows to try watching:
An MI-6 agent (Sandra Oh), bored with both her job and marriage, finds the thrill and love of her life when she begins tracking a flamboyant assassin (Jodie Comer) across the globe. "Killing Eve" loosely investigates the criminal organization that the assassin works for, but each season ultimately focuses on the emotional affair between the two women, who can't seem to decide whether they want to kill or kiss each other. The show is currently filming its fourth and final season.
When a grieving widow (Christina Applegate) meets the woman (Linda Cardellini) who accidentally killed her husband in a support group, the two form an unlikely bond. Despite their challenging circumstances, the pair become necessary fixtures in each other's lives. Together, they battle in-laws and law enforcement. The show was renewed for a third and final season.
Available to stream on Netflix.
"Why Women Kill," an anthology series, looks at the motives that can drive a woman to murder. The first season follows three generations of unrelated women (Lucy Liu, Kirby Howell-Baptiste, and Ginnifer Goodwin) who all have one thing in common: they want to kill their husbands. The second season, which just finished airing, settles on two women (Allison Tolman and Lana Parrilla) in the 1940s.
Available to stream on Paramount+.
Two sisters (Christina Hendricks and Mae Whitman) and their best friend (Retta) decide to rob a store to help pay their bills, but end up accidentally stealing money from a gang. The trio become deeply embroiled in the criminal underworld, doing it all for their children, but things prove to be even trickier when one of them develops an affection for the dangerous work. Despite the fact that "Good Girls" gained a loyal fanbase and is frequently trending on Netflix, NBC just cancelled the show after its fourth season.
Available to stream on Netflix.
"Claws" functions in the same vein as "Good Girls." The show follows a group of manicurists (led by Niecy Nash) in Florida who are involved in a money laundering scheme. Slowly, the women work their way up the criminal ladder in a bid to take over. Like "Kevin Can F**k Himself," Rashida Jones serves as an executive producer for "Claws." TNT renewed the show for a fourth and final season in 2019, but it's unclear when the new season will air.
Available to stream on Hulu.
"Big Bang Theory" star Kaley Cuoco took on a slightly darker sort of comedy when she executive produced and starred in "The Flight Attendant." Based on a novel of the same name, the show follows a flight attendant who becomes ensnared in an international conspiracy when she wakes up next to a dead man with no memory of the night before. The show was renewed for a second season.
Available to stream on HBO Max.
"Russian Doll" took the world by storm when it premiered in 2019. The series follows an NYC-based software engineer (Natasha Lyonne) as she's forced to relive her birthday over-and-over, à la "Groundhog Day." Annie Murphy will appear in the second season of "Russian Doll," which finished filming earlier this year.
Available to stream on Netflix.
Based on the novel of the same name, "Made for Love" follows a woman (Cristin Milioti) as she attempts to leave her unhappy marriage of 10 years. The catch? Her husband (Billy Magnussen) had a chip installed in her brain so that he's able to track her and her emotions. The show was renewed for a second season.
Available to stream on HBO Max.