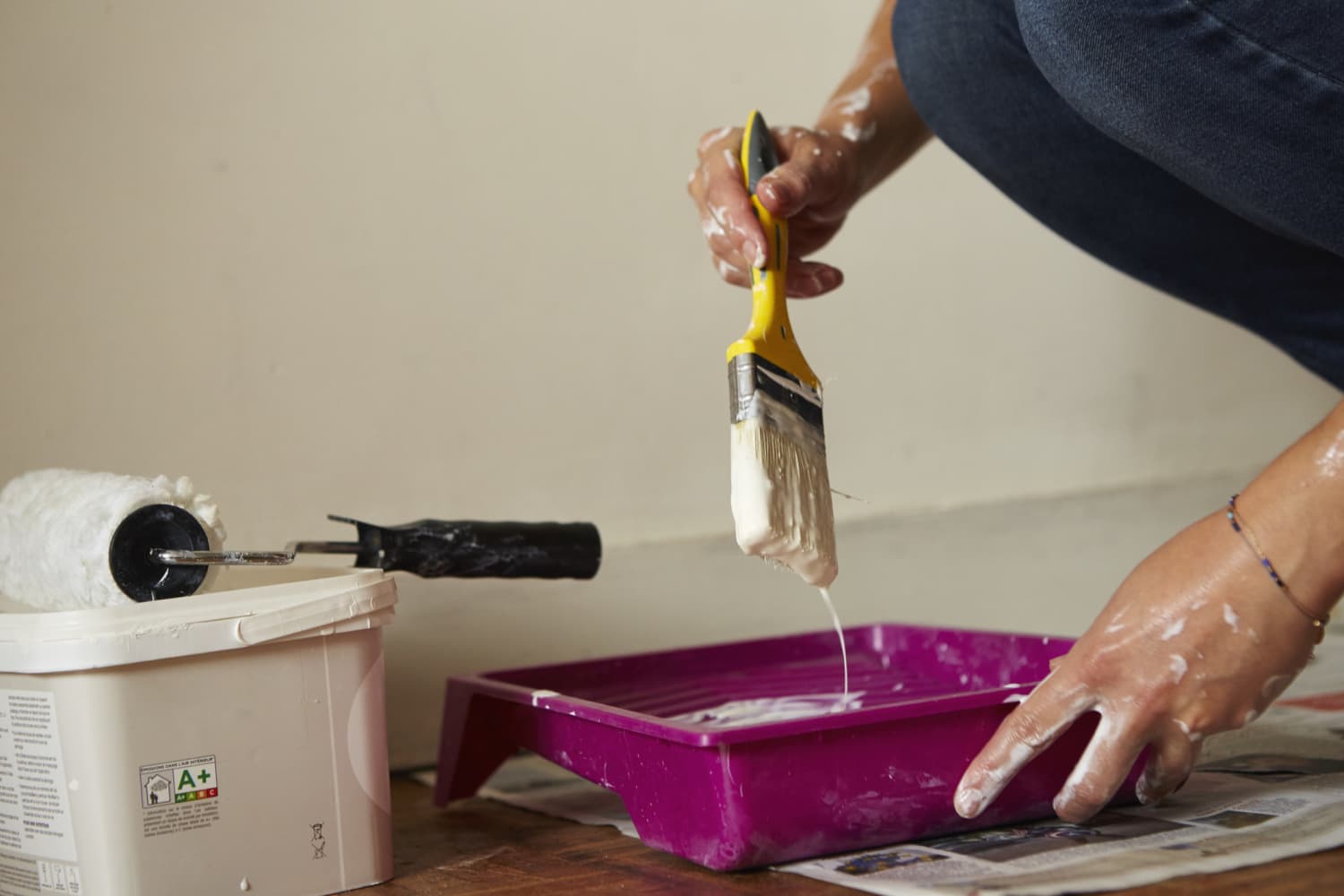 We independently select these products—if you buy from one of our links, we may earn a commission.
When it comes to sprucing up your home, the smallest item can make the biggest difference. Often, real estate agents are the ones giving a space a quick transformation before a tenant or potential buyer sets their eyes on it. So it's no wonder they rely on a bevy of secret weapons to get the job done.
Kate Ziegler, a Realtor with Arborview Realty in Boston and Coldwell Banker Lifestyles in New London, New Hampshire, swears by a $3 brush comb she grabbed at Home Depot.
"A brush comb helps make cleaning paint brushes less of a chore, so you won't be as tempted to buy the cheap ones and treat them as single use," Ziegler says. "They realign bristles and prevent paint buildup at the core, and it's small money to help your tools last."
Ziegler says brush combs make cleanup a breeze, and help your other painting tools last longer.
"It's a very small investment for a very big impact," she says. "Use it to break up the paint drying on the brush toward the handle, and to detangle and realign bristles so they last longer and paint."
Ziegler also suggests the Handy Cup, a container that holds up to a pint of paint or stain.
"It seems like a classic end cap up-sell, but it's worth it! The handle makes it easier to hold a small amount of paint as you move around your home or up and down a ladder, and a magnet in the side holds your brush when you need a free hand, and doesn't let it drown in the paint," Ziegler says. "For latex paint, you can wash these out with standard dish soap and warm water."
Just remember that you don't need to dunk the entire brush to paint, Ziegler adds. Instead, just dip the tip, and tap both sides against your paint container to avoid errant drips. Then, work with the bristles and the grain of your painting surface.
In between coats, Ziegler swears by a roll of plastic wrap to wrap a wet brush or roller in. Store the brush in the fridge, since the cool temperatures and tight seal help with slow drying and allow you to reuse the tools. A scrubber sponge also serves a great purpose for cleaning walls prior to painting. Ziegler suggests using a fresh sponge so you don't transfer any of last night's dinner to your wall surface. "A mild cleaner and a scrubber sponge will help remove any dust, hair, cobwebs, or other debris from wall surfaces so they don't mar the fresh paint," she says.
When the time comes for cleanup, a razor scraper can easily remove dried paint drips from windows and floors. "Just be careful to use the razor near parallel to the surface, not on the blade edge," Ziegler says.
And to store your brushes, use the cardboard packaging they were sold in to help them keep their shape as they dry. "There's a reason those packages have velcro, not tape," Ziegler says.