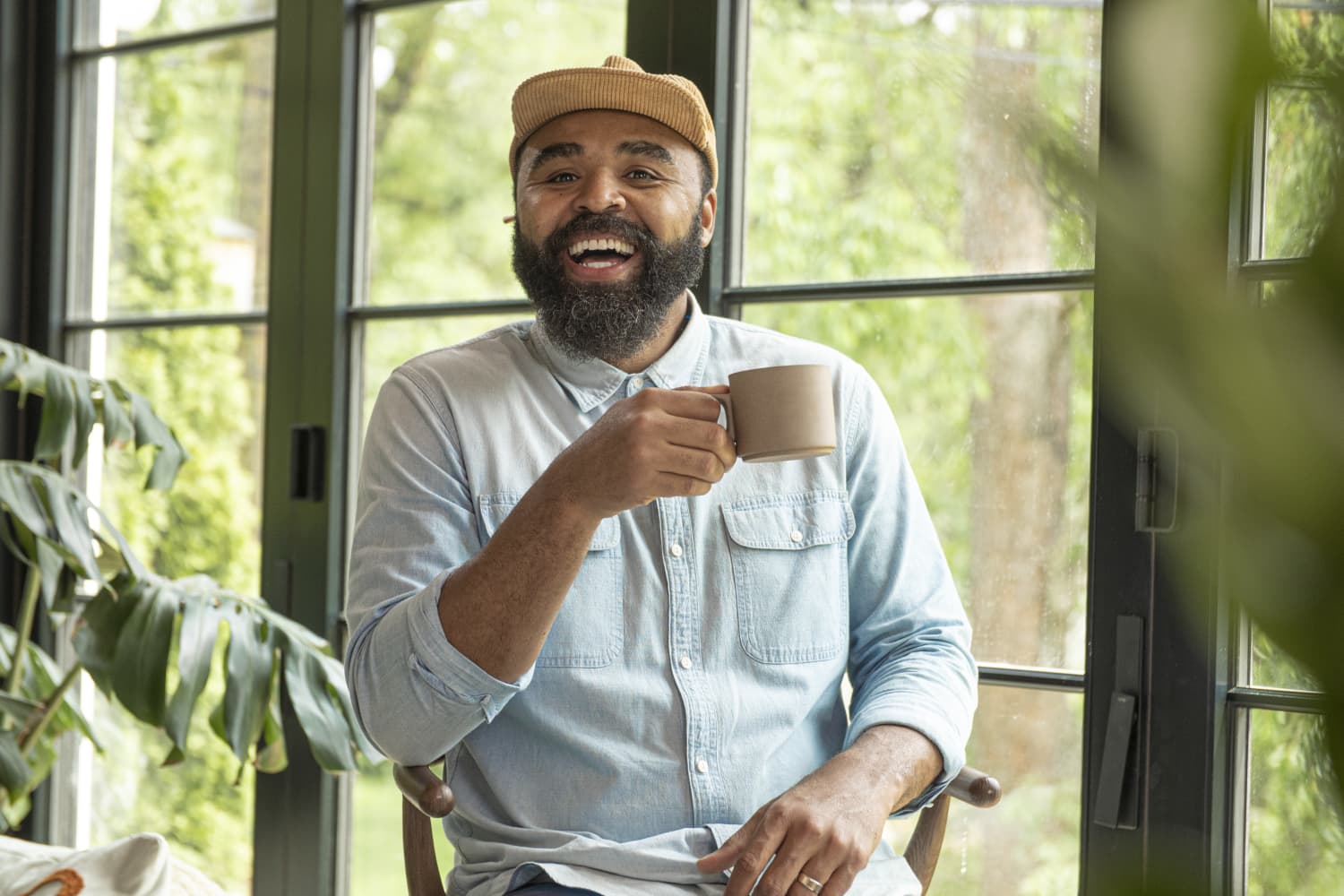 Hilton Carter, aka the Plant Therapist, is our go-to expert when it comes to learning how to help houseplants live their happiest, healthiest lives. And besides knowing all about the best ways to care for your plant friends, he's got a sharp eye for picking out stylish pots, plant care accessories, and even complementary decor to make your indoor green spaces the best they can be. For this giveaway, he chose a few of his favorite things from Greendigs, a fantastic source for pre-potted plants and everything you need to care for them, all delivered right to your door. It's the brand's first birthday, and we thought the best way to celebrate is to give you the gift of plants to grow your design and style.
Hilton picked some of his personal favorite houseplants from Greendigs to include in the prize package: a jade plant for good luck, a laidback and easy ZZ plant, and a colorful red Chinese evergreen. Like all of Greendigs's houseplants, they arrive pre-potted in chic containers — just add water and they're ready to grow!
Want to see Hilton show off his Greendigs picks? Watch his video and see how he styles all this beautiful greenery in a real space.
The prize package also has tools to keep your new plants looking good in the long run, including a stylish soil scoop, artisan trimming shears, and a Tejida basket, which is one of Hilton's favorite accessories for giving houseplants an instant style upgrade. The lucky winner will also get an aroma diffuser and a few more surprises from Greendigs to complete the look of their plantscape.
Check out the full list of goodies below:
Enter to win a plant lover's prize package from Greendigs valued at approximately $1,000 by filling out the form below. No purchase is necessary to enter. The giveaway begins at 10:15 a.m. EST on August 2, 2021 and ends at 11:59 p.m. EST on August 16, 2021. One winner will be chosen at random. We love your comments, but you must use the official form below to enter. Good luck!