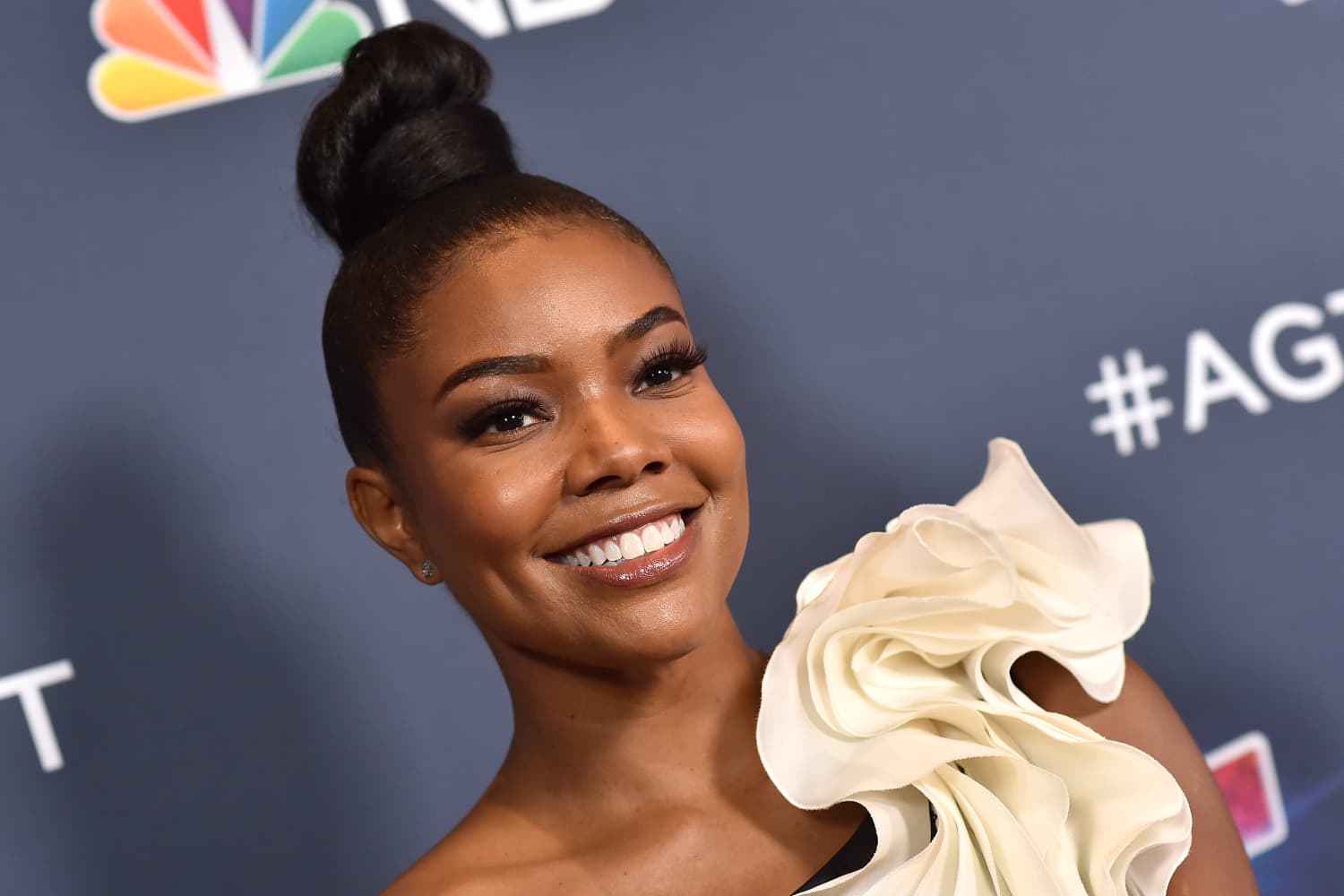 We independently select these products—if you buy from one of our links, we may earn a commission.
If you're on the hunt for new furniture and ever need advice on your seating, give Gabrielle Union a shout. The actress and activist seems to have a thing for super soft seating and, honestly, we don't blame her. First, she showed off her dreamy boucle sofa, then it was the fluffy armchairs that would absolutely be the perfect spot for cozying up with a good book on a cold Fall's day.
But, this week, Union threw the ultimate curveball as she showed off her acrylic furniture in an Instagram snap, proving that the trend is well and truly here to stay.
In the carousel post, Union showed off her Harlem American underwear and bra set, but what caught our eye was the pair of clear acrylic chairs that appeared to be a part of a small dining area.
Whether you're a fan or not, there's no denying that acrylic furniture has been having a hot moment over the last few months, especially among the Hollywood crowd. Earlier this year, a clear acrylic side table did the viral rounds over on TikTok, and Kaley Cuoco's acrylic bar stools are so seamless, it may take a minute or two to even spot them. Plus, who can forget Emily Ratajkowski's transparent acrylic crib?
Acrylic furniture is sleek, ultra-modern, and fits in perfectly with a minimalist aesthetic, but it's also extremely practical, especially if you're living in a smaller space. Blink-and-you'll-miss-them, thanks to their super simple design, transparent chairs and stools keep visual clutter to a minimum, allowing them to easily be tucked out of sight when not in use. Also, who doesn't want to look like they're floating in mid-air while they're sitting down?
From dining room chairs to shelf dividers and workstations, there are plenty of ways you can incorporate the acrylic trend into your home. A clear console table provides a sleek and updated look to any area of the house, while acrylic trays allow for an organized space without overwhelming your desk or coffee table, making them perfect for stashing items such as paperwork, jewelry, and magazines.