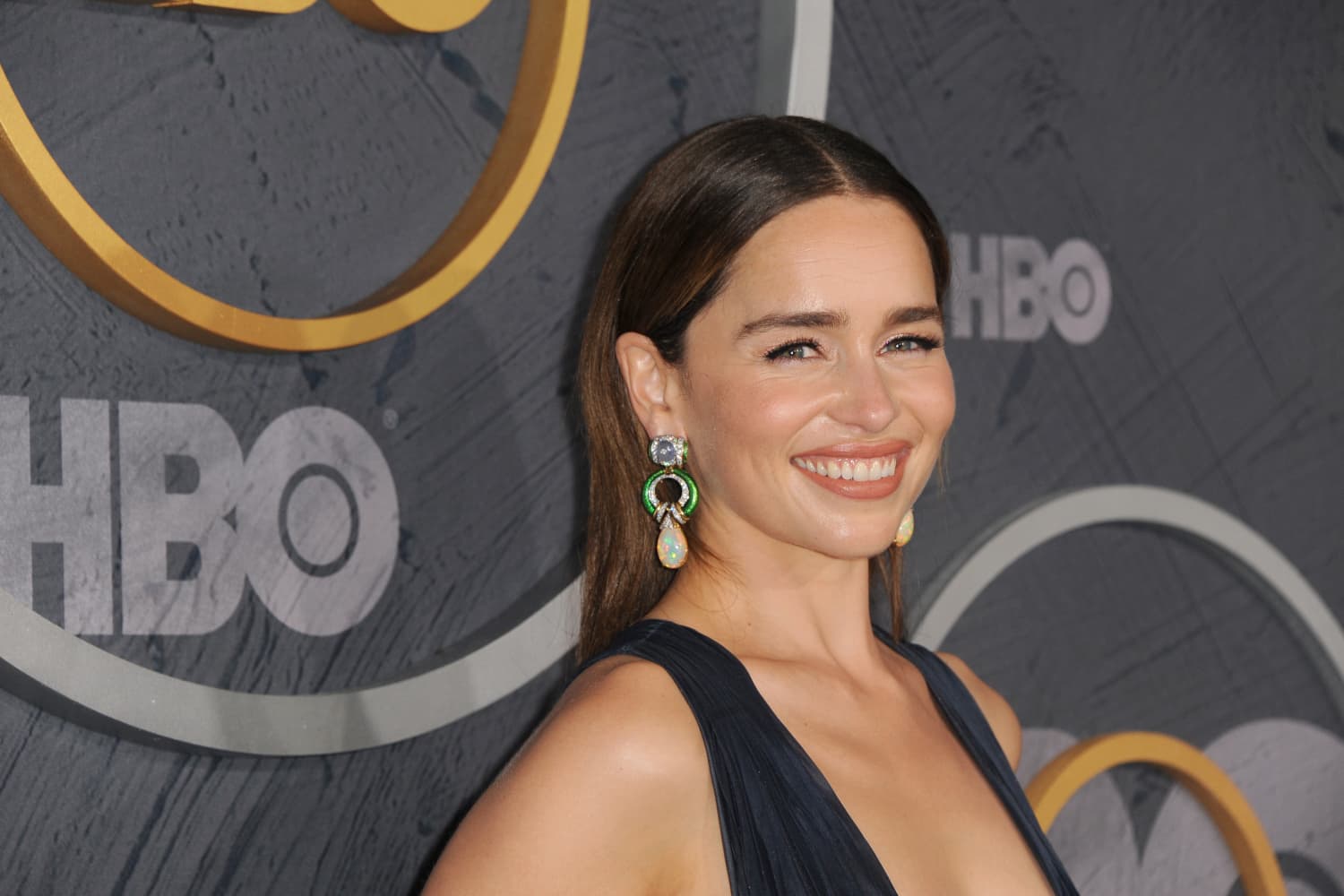 We independently select these products—if you buy from one of our links, we may earn a commission.
Sorry, Daenerys Targaryen fans, but you won't find any dragons inside "Game of Thrones" star Emilia Clarke's bedroom. Instead, you'll find plenty of fresh florals and bold colors.
The actress often invites fans to peek inside her charming London property, sharing plenty of homely snaps with her 26.9 million Instagram followers. This week, Clarke took fans inside her bedroom, sharing an adorable photo that featured her beloved furry friend, Ted.
"For the first time in my life I am the big spoon," Clarke wrote in the post's caption.
While I loved the super cute snap and will always appreciate dog content, what caught my eye was the floral headboard seen behind Clarke, something that can only be described as "blooming lovely".
Nothing out of place in Clarke's bright and eclectic home which she often shares glimpses of across social media, the beautiful headboard features what appears to be handpainted flowers detailed across a green background, meaning the blossoming piece was likely to be custom-made.
If you want to incorporate florals into your own bedroom a la Emilia Clarke, there are plenty of stunning styles of headboards available, from bold blooms to trend-led ditsy floral patterns.
Another option, of course, would be to buy yourself a green headboard and get your craft on, painting your own flowers onto the piece.
In addition to her bedroom, the rest of Clarke's home is as quirky as you'd expect. In the kitchen, where she loves to spend her time baking, Clarke's cabinets are bright yellow and feature retro blue detailing. Above the traditional-looking oven, bold tiles make up the backsplash.
Clarke's colorful and whimsical London home is a world away (well, over 5,000 miles) from her previous Los Angeles abode, which she sold in December 2020 for $.4.4 million. While the modest Venice Beach property only had three bedrooms and two bathrooms, the ultra-modern decor, 15-foot ceilings, and luscious outdoor entertainment space complete with a 30-foot pool certainly added plenty of appeal to the sleek house.