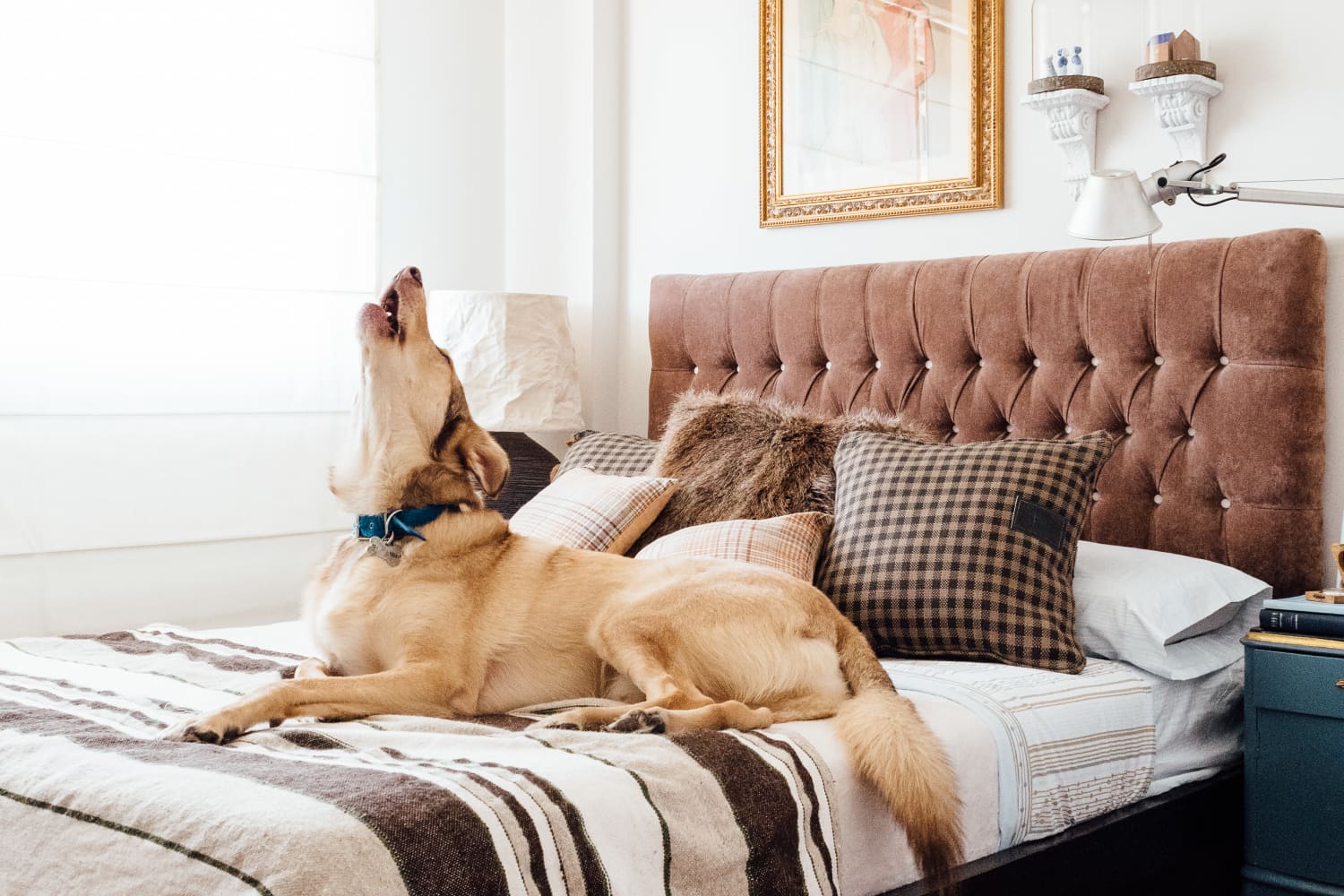 A lot of pets can do clever tricks like sit, fetch, and roll over, but they can also be the muse for a classical music piece.
Jerusalem-based musician Noam Oxman has created a service, aptly called Sympawnies, that turns a photo of your pet into a composition, with the sheet music's notes capturing unique details such as the eyes, nose, and smile. Each artwork comes with a QR code, which you can scan to listen to the original song inspired by your cat or dog.
If you have other animals at home — like a goldfish, rabbit, or parrot — you can send photos of them too. Here's a composition of a bunny, titled Allegro Moderabbit.
According to Oxman, who graduated from the Jerusalem Academy of Dance and Music, he came up with the idea for Sympawnies because he loves music, animals, and art. He has three cats — O'Malley, Mazie, and Michael — all of whom, of course, have their own unique sheet music.
When asked about his process, Oxman told Daily Paws that he also tries to include each pet's personality through the mood of the composition. For instance, he described a piece as having "lush harmonies and voicing" that pairs with his cat's lush chest fur, while another has a "vibrant, bouncy style" that reflects a dog's sweet character.
Understandably, to commission a trained composer — or any artist, for that matter — is not cheap. A small portrait can cost about $300, while a bigger, full-body portrait can cost up to $2,200. Oxman says that 20 percent of Sympawnies' profits are donated to help stray cats.
You can learn more about Noam Oxman and Sympawnies on Instagram.