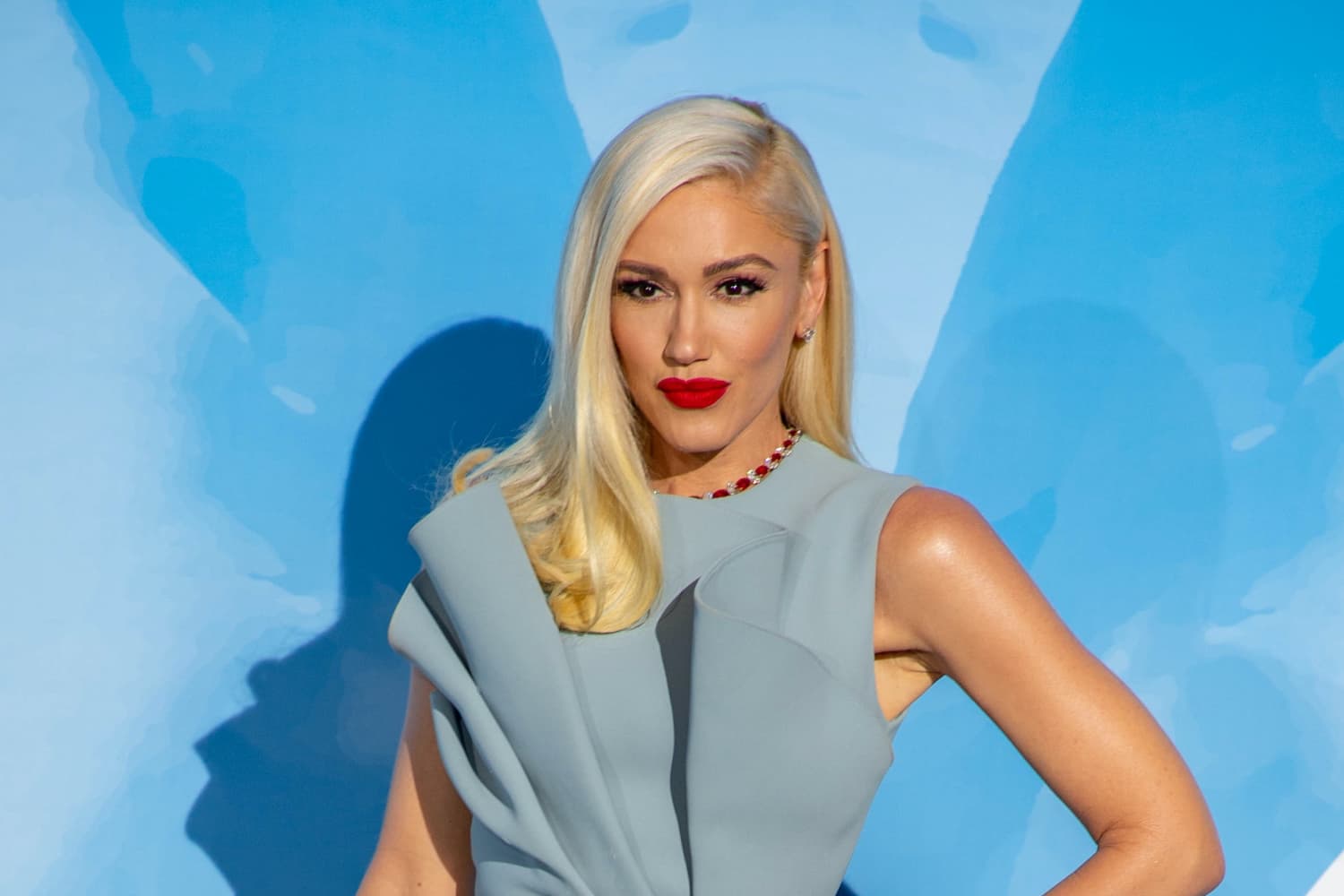 We independently select these products—if you buy from one of our links, we may earn a commission.
Gwen Stefani recently appeared on Jade Iovine's "Tell Me About It" podcast, where she opened up about heartbreak, finding her voice, self-confidence, and everything that led her to her "happily ever after" with Blake Shelton. While Stefani had plenty of life stories and words of wisdom to share seen in the trailer preview posted on Instagram, it's hard not to focus on her sharp black and white fireplace design in the background.
Behind the "No Doubt" singer is the eye-catching fireplace, made completely out of marble. Yes, the entire thing is one giant marble slab, right from the dark hardwood flooring to the space behind the wall-mounted television. And the black and white pattern adds depth and texture to the space, contrasting the darker shades that otherwise dominate the room, including the luxurious-looking floor-length curtains.
Adding a timeless look to Stefani's room, the white marble is richly patterned with dark-hued veins along with muted grey splotches that add another level of intricacy to the design. But the pattern also serves a hidden purpose; The veins are positioned in a deep V shape, immediately drawing the eye to the rectangular fireplace, taking the meaning of "focal point" to the next level. Just imagine when it's lit.
If you're a fan of the marble look but not the high price point that usually comes with it, there are many options. A quick, easy, and renter-friendly way to incorporate the trend into your space is with marble contact paper or peel-and-stick wallpaper.
The perfect summer DIY project, a marble design is a great option for everything from countertops to backsplashes — and, of course, fireplaces a la Gwen Stefani.