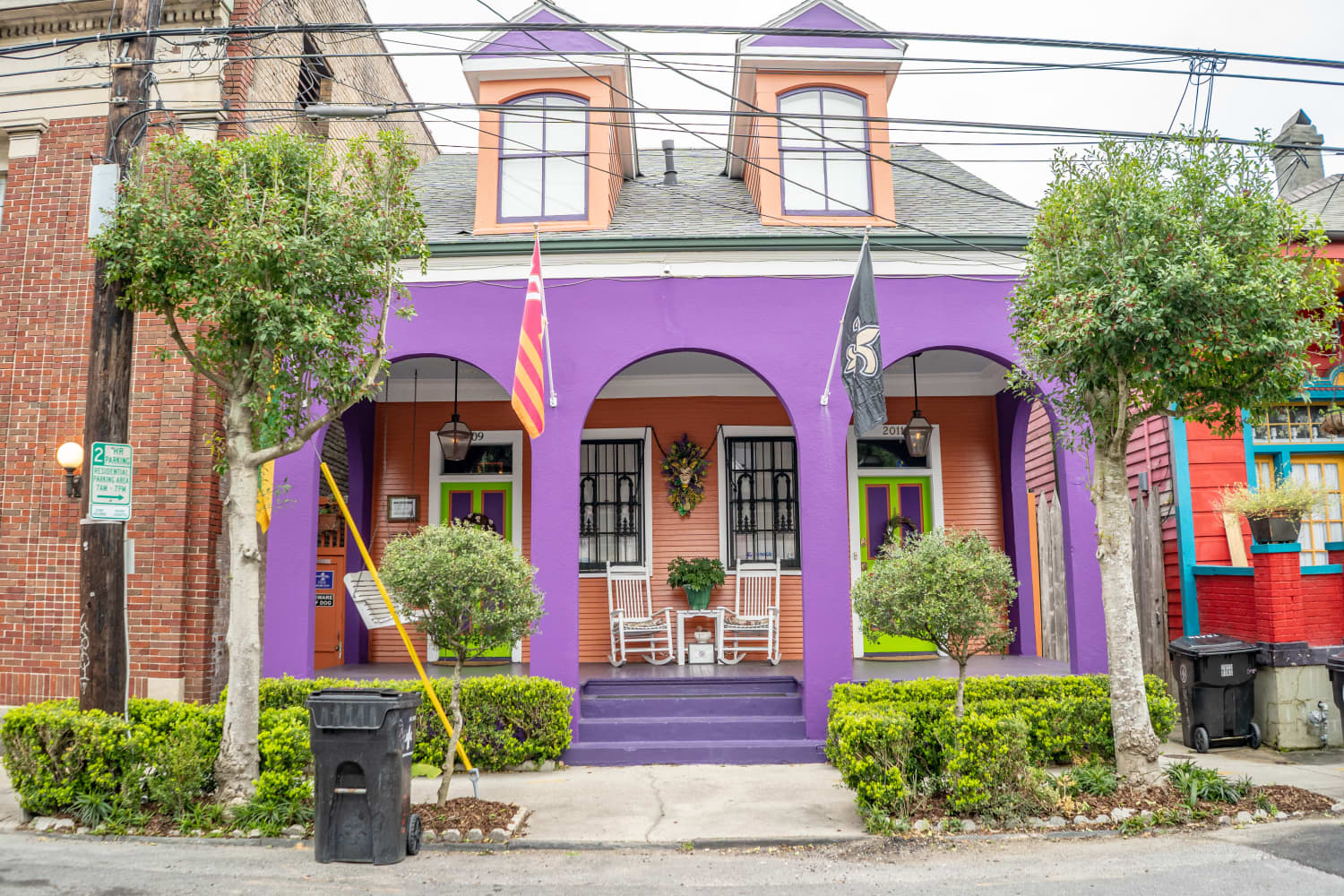 One way to help the planet — and to make your yard more beautiful in the process — is to plant a tree. But for city dwellers, this may not be as simple of a process as you may think. Luckily, the hosts from the HGTV show "Good Bones" spilled some secrets to ensure a tree is "city-friendly" and why it matters.
In the premiere episode of the series' sixth season, mother-daughter duo Mina Starsiak Hawk and Karen E Laine take on the challenge of renovating a house with some creepy elements — including a large tree that causes them to reference Edgar Allen Poe. To help rid the home of spooky vibes, Hawk and Laine decide to replace the tree with a different one that they classified as "city-friendly," which means it aligns with the type and style of other trees in the area and won't cause destruction.
The large, winding tree they originally found on the property had potential to cause major damage, mentioning that city trees need to behave in ways "differently than this one is." Having a tree in your yard means thinking of worst case scenarios — where would it fall and what would it hit if it died or a bad storm came through? In addition to destroying homes, Hawk and Laine said that trees can damage city drainage systems or sidewalks if they aren't the right size or type.
Their recommendation is to replace the tree with a small maple, which should fit the vibe of most cities. This option is easy to grow, and does so pretty quickly, which can be optimal for curb appeal. There is a wide range of maple species, though, so make sure to consider the optimal location and pay attention to how big the tree is supposed to get. The silver maple, for example, can grow up to two stories tall — not your best choice for a small patch of grass that needs some smaller decorating.
For more tips on increasing curb appeal, check out "Good Bones" Tuesday at 9/8 central on HGTV.