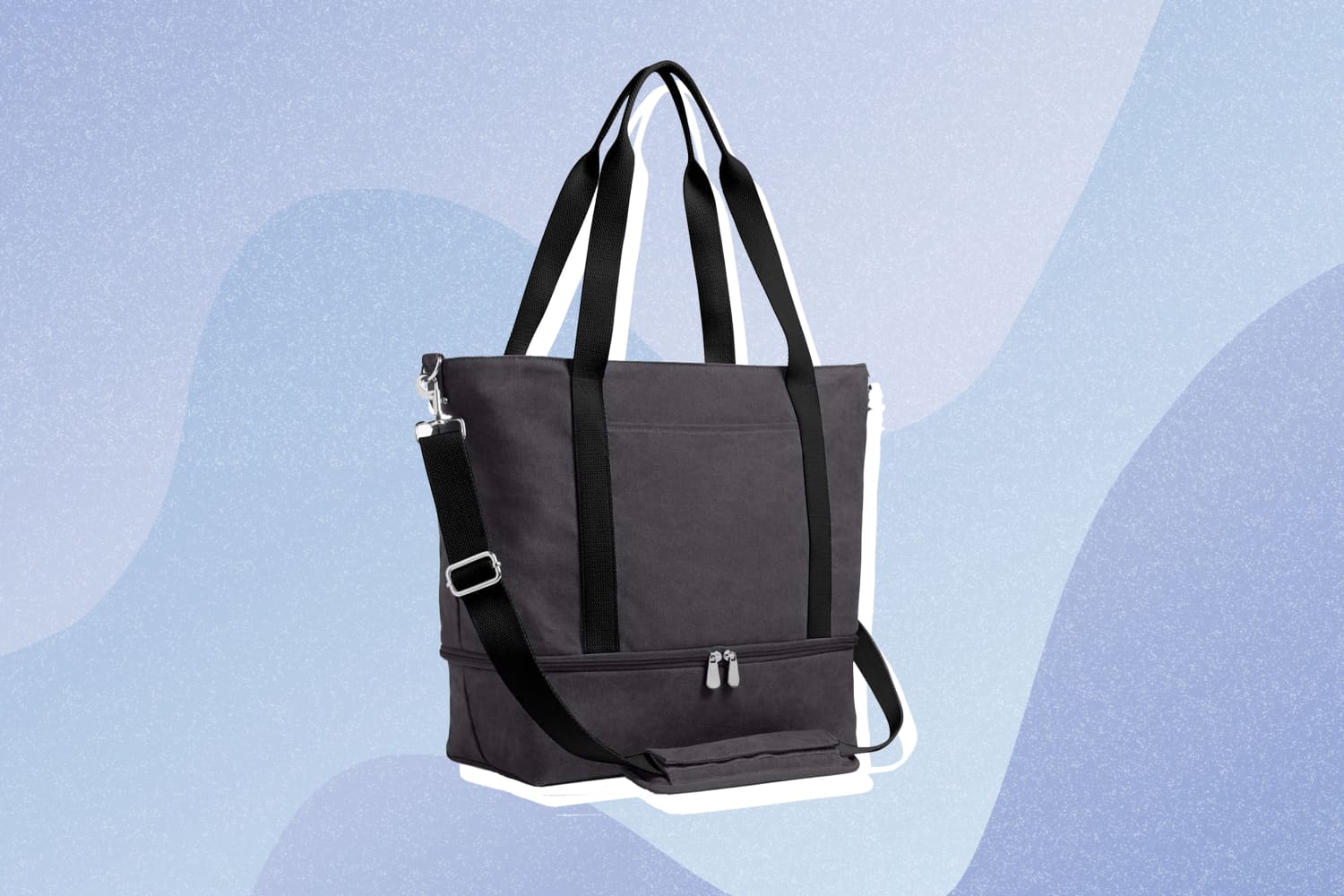 We independently select these products—if you buy from one of our links, we may earn a commission.
If there's one thing I've always had trouble perfecting, it's my packing skills. No matter how many times I tried (or how many Marie Kondo videos I watched), I still struggled to pack a neatly organized bag where there's a place for everything and everything is in its place. As someone who prides themselves on staying organized, from the medicine cabinet down to the sock drawer, to say this shortcoming has been a sore spot would be an understatement. So I began researching travel bags made with organization in mind and came across one that I have been waxing poetic about ever since — the Lo & Sons Catalina Deluxe Tote, which is currently 50 percent off during their massive Summer Sale.
So what's so great about this bag? To start, its design is the definition of smart. It features everything from deep side pockets and multiple interior pockets (including a bottom compartment to keep shoes or dirty clothes separate from the rest of your belongings) to a key leash and a luggage sleeve that easily slips over most suitcase handles. And each bag is available in three lightweight and durable materials: a recycled poly blend (made from plastic bottles), organic cotton canvas, or washed canvas.
The first time I used this bag, I was shocked at how much fit inside. Here's a quick(ish) rundown: a pair each of high-heeled sandals and flip flops (in the separate bottom compartment, of course), a wrap, three pairs of pants, four tops, a dress, four pairs of socks and undergarments, my toiletry bag, my curling iron, my kindle, a pair of noise-canceling headphones, sunglasses, my wallet, my phone, and my keys — with some room to spare for a couple of snacks and a bottle of water. Everything seemed to fit effortlessly into this spacious bag and its many compartments. By the time I was done packing, I was a bonafide Mary Poppins, ready to hit the road with her magical bottomless bag in tow.
In fact, I used it a couple of weeks back on a recent (and socially distanced) weekend getaway with friends and only wish I had recorded their faces as they watched me unpack. One friend stared, mouth agape, while the other made a Mary Poppins joke (shocking) and remarked how she only wished she had this bag when her child was little. (Note: It's perfect for work and beach days, too.) And to my surprise, both of them texted me a week later with screenshots of their Catalina orders, with one saying, "I'm not sure if I'm more excited for my next trip or to pack for it."
The Catalina Deluxe line starts at $205 and comes in four sizes: the Day Tote, the Deluxe Tote, the Deluxe Small, and the Deluxe Large. While the line is available in 11 colors, Lo & Sons is currently offering up to 50 percent off select shades, with my favorite, Midnight Ash, currently marked down to just $102.50. If you're itching to invest in a new travel bag that won't let you down no matter where your next getaway takes you, you can't go wrong with the Catalina. But consider yourself warned: You'll probably hear a Mary Poppins joke or two.