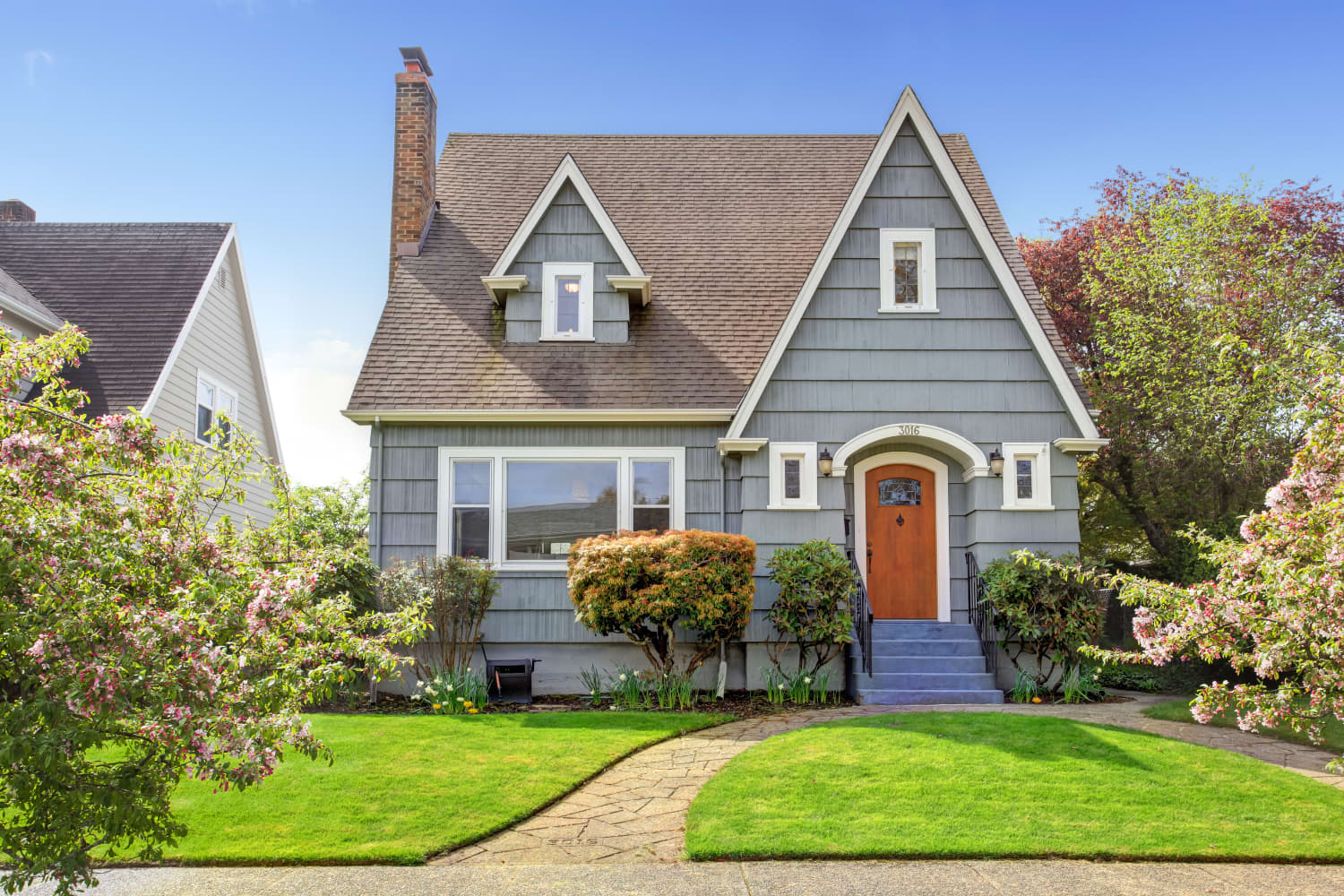 If you were considering buying a home in the past year, and it didn't happen for one reason or another (maybe you couldn't close an appraisal gap, your down payment wasn't quite there, or you were outbid), you may be feeling some major FOMO. A lot of people were trying to buy homes amid the pandemic because of low interest rates, but not many people were selling their homes. This led to a wonky seesaw effect on supply and demand in the housing market.
Now, for some good news for aspiring homebuyers: You didn't miss out on the best deal of the year, according to real estate experts. The housing market should be easier for buyers to navigate as the year progresses and as more homes are listed for sale, says Lexie Holbert, home and real estate expert with Realtor.com.
"For prospective first-time home buyers who feel they missed out on the frenzy, there's a silver lining — they also missed out on the incredible competition buyers faced this year," she says.
Here are three encouraging signs that the market will get a little easier for first-time buyers in coming months, according to experts.
Housing Inventory Is Rebounding
Inventory growth (i.e. the number of homes hitting the market) still has a long way to go before it balances out the housing market, but things are looking brighter for potential buyers.
A new report from Zillow found that inventory levels have been recovering, with a 3.9 percent improvement in May and 3.1 percent improvement in June.
With rising housing inventory, buyers have a little more bargaining power, says Jeff Tucker, a senior economist at Zillow. Inventory is still low by historic norms, but a cooldown could be coming this winter.
Other Buyers Are Fatigued
The past year has been a wild ride for many first-time buyers. Homes have been receiving multiple offers, and, to make their offers stand out, some have been going so far as waiving inspections (ICYMI: Real estate experts warn against waiving property inspections!)
The result? A lot of aspiring buyers are burning out.
"By now, everyone has heard about how challenging the market is for first-time buyers, and lots of would-be buyers have dropped out," says Thomas Huisking, a real estate agent with Sotheby's International Realty, Santa Monica Venice Brokerage.
If you're planning to enter this unprecedented real estate market as others drop out, look for homes that are listed below what you're pre-qualified for, says Dan Ortega, a real estate agent with Sotheby's International Realty, Los Feliz Brokerage. "This will give you the ability to go above the list price and give you room to be competitive," Ortega says.
Interest Rates Are Still (Relatively) Low
There's not a crystal ball that will reveal what interest rates will be when you're ready to buy. However, rates are holding steady and stayed under 3 percent in June 2021, flirting with record lows. Rates are expected to rise slowly, but consistently, throughout the year, reaching 3.4 percent by the last quarter of the year and 3.8 percent by the end of 2022.
Even if rates rise, 2022 still holds a lot of opportunity for first-time buyers, says Sherry Chen, a San Diego-based real estate agent.
"Currently, bidding wars, appraisal gaps, and escalation clauses all result in more up-front cash buyers must come up with in order to win the property — often equating to tens of thousands of dollars," she says. "For first-time homebuyers, coming up with these additional funds can be extremely challenging when they've spent years just to save for their down payment alone."
Although home prices and interest rates may increase by next year, at least buyers can expect to see reduced competition resulting in less up-front cash they need to win a deal, Chen says. And, if interest rates drop again one day, you can consider refinancing to lower your monthly housing costs.