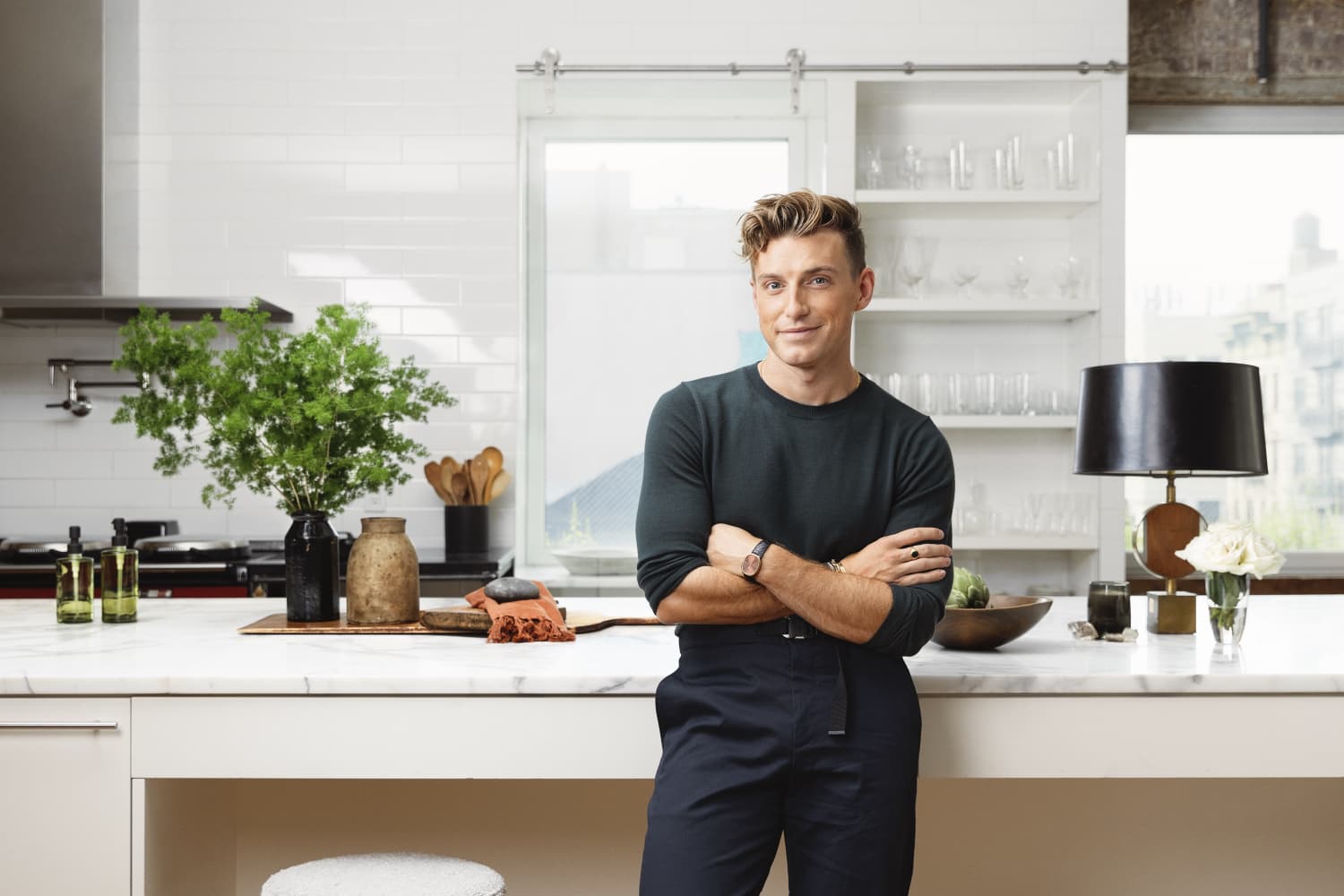 While we love all of Brent's helpful tips and practical products, we also love taking a peek inside the gorgeous home that he shares with his husband, interior designer Nate Berkus. Brent often shares snaps of the stunning home with his 773,000 followers over on Instagram and this week, the focus was on the incredible (and I mean INCREDIBLE) marble fireplace.
Brent and Berkus' favorite marble is prunella marble, which is a richly patterned marble with deep veins of eggplant, gray, and burgundy. The drastic contrast of the colors gives the stone an incredibly luxurious feel and adds a timeless look to any space.
The prunella marble caused a lot of excitement in the comments, with fans gushing over the statement fireplace.
"Gorgeous marble! Its beauty's captivating!" one fan wrote.
"That marble looks like ink splashes!! Paired against the wood … so good." said another.
One fan described the perfect slow weekend morning, as they commented: "Amazing marble, I could sit for hours in front of it and read an interesting book."
While fans are marveling over the dreamy design, if you've been following Brent and Berkus for a while, you'll know that the addition of marble—specifically prunella marble— in their home isn't a new thing. The couple has been incorporating a little (okay, a lot of) marble into their spaces over the year, starting with an entire wall in their old New York apartment.
So really, it was no surprise the stone also plays a prominent part in the couple's new Montauk home!