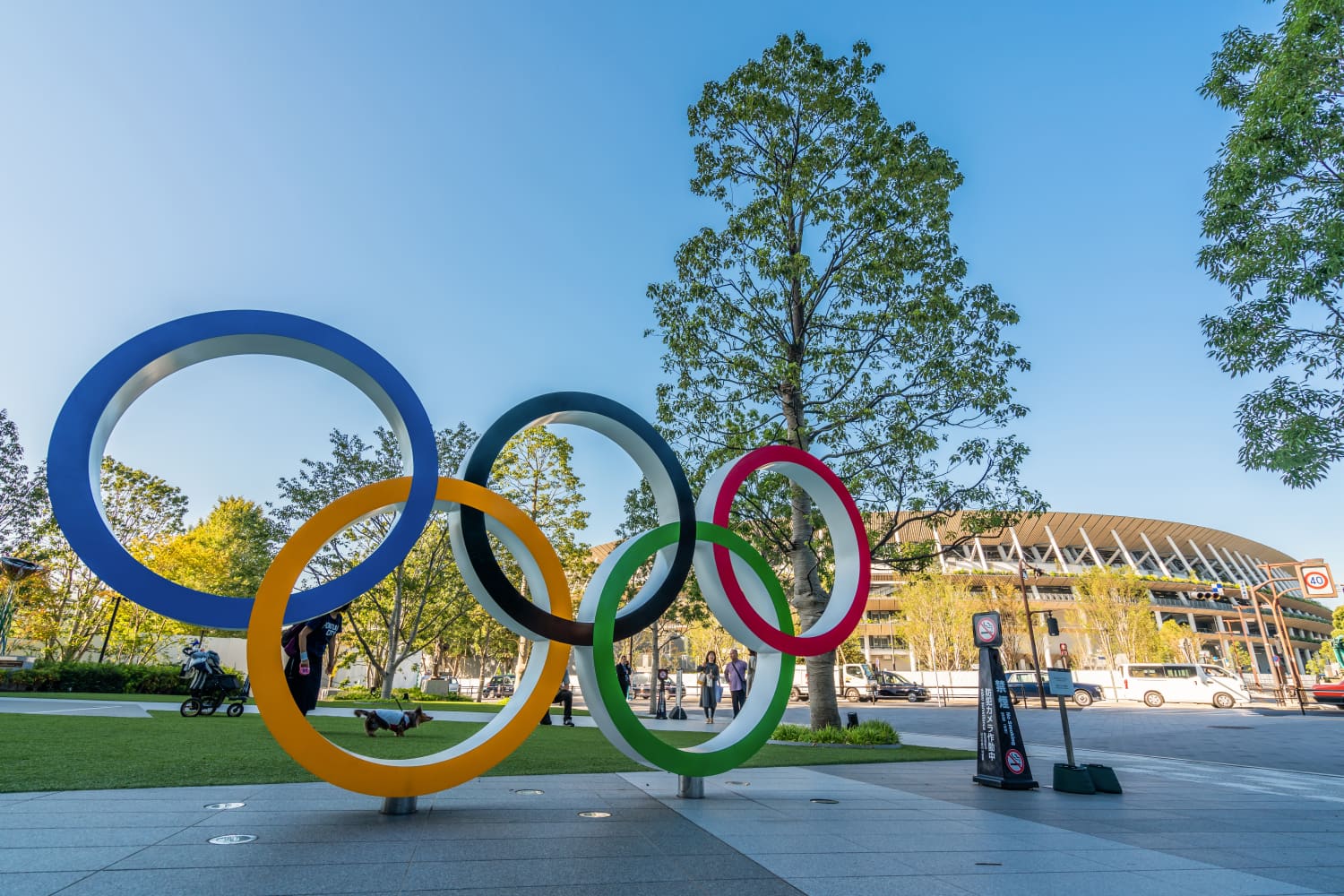 The four-hour-long event saw drone artwork, dancing pictograms, and tennis star Naomi Osaka lighting the Olympic flame. Basketball star, Sue Bird, and baseball player, Eddy Alvarez, led Team USA into the arena during the delegation parade.
Over the course of the next two weeks, around 11,000 athletes from 207 nations will compete. While the circumstances around this year's Olympics may not be ideal—as of the morning of July 23, 110 people connected with the Olympics had tested positive for COVID-19—we will still see some incredible athletic feats from the competitors.
To get you all clued up on this year's Olympics, WalletHub has released its Tokyo 2020 Olympics by numbers report.
Packed full of fun stats and numbers, we have outlined some of the most interesting facts from this super fun report, designed to help fans both get fired up for the athletic action and better understand the unique issues surrounding this Olympiad.
Second Olympic games held in Tokyo
That's right, Tokyo 2020 marks the second time the games have headed to Japan's capital city. The Olympics were first hosted in Tokyo back in 1964, which was also the first time that the games were held in Asia. Detroit, Michigan, came second in the bidding for hosting the 1964 Summer Olympics, with Vienna, Austria coming in at a close third. During the games, Team USA came out on top, winning 36 gold medals.
Four sports are making their debut at Tokyo 2020
Brand new for Tokyo 2020, four sports will be making their debut this year: karate, sport climbing, surfing, and skateboarding.
Karate at the 2020 games will see 80 athletes competing in the two styles, Kata (forms) and Kumite (sparring). There will be a Kata men's and women's event, and three weight classes each for men's and women's Kumite events.
According to the International Federation of Sport Climbing (IFSC), sport climbing is enjoying an increase in popularity, with an estimated 25 million people across the world climbing regularly. Additionally, as of 2019, 1,000 and 1,500 people were trying climbing for the first time, every single day, in the United States.
The surfers at this year's games, including Team USA's John John Florence, Carissa Moore, Kolohe Andino, and Caroline Marks, will be making waves at Tsurigasaki Surfing Beach, 40 miles outside of Tokyo on Japan's Pacific coast.
Finally, skateboarding will be rolling into the 2020 Olympic games with two events, Park and Street. During the Street event, athletes will show off their impressive skills solo, while the Park event will take place on a hollowed-out course and competitors will be required to perform mid-air tricks that are scored on difficulty, originality, and execution.
$26B+ spent on hosting the Tokyo 2020 Olympics
Hosting the Olympics isn't cheap, and it turns out that Tokyo 2020 is the most expensive games ever. When Tokyo won the Olympics bid back in 2013, the cost estimate was $7.3 billion. Now, that number has more than tripled, currently estimating at $26 billion. Due to issues such as venue redesign, broadcasting rights, and of course the effects of the Coronavirus pandemic, costs quickly started to add up and budgets were underestimated.
First games to use artificial intelligence managed security features
Over the last few years, the Japanese government has been cooperating with tech companies on a vigorous AI development policy to maximize security while minimizing inconvenience. A facial recognition system developed by NEC will be used for identification and authentication at Tokyo 2020 entrance points, the first such deployment of the tech. The system will identify the 12,000 athletes along with other staff, confirming identity through dual authentication with facial recognition and ID cards. This system is designed to safeguard against terrorists posing as staff by improperly obtaining ID cards.
15-year-old Katie Grimes is the youngest member of Team USA
At just 15 years old, Las Vegas native Katie Grimes is the youngest athlete in Team USA. Grimes came second behind five-time Olympic gold medalist Katie Ledceky in the U.S. Olympics Swimming Trials last month, achieving a personal best of 8:20.36 in the 800-meter freestyle final.
Grimes is the youngest U.S. Olympic swimmer since Amanda Beard who made the 1996 team at age 14.