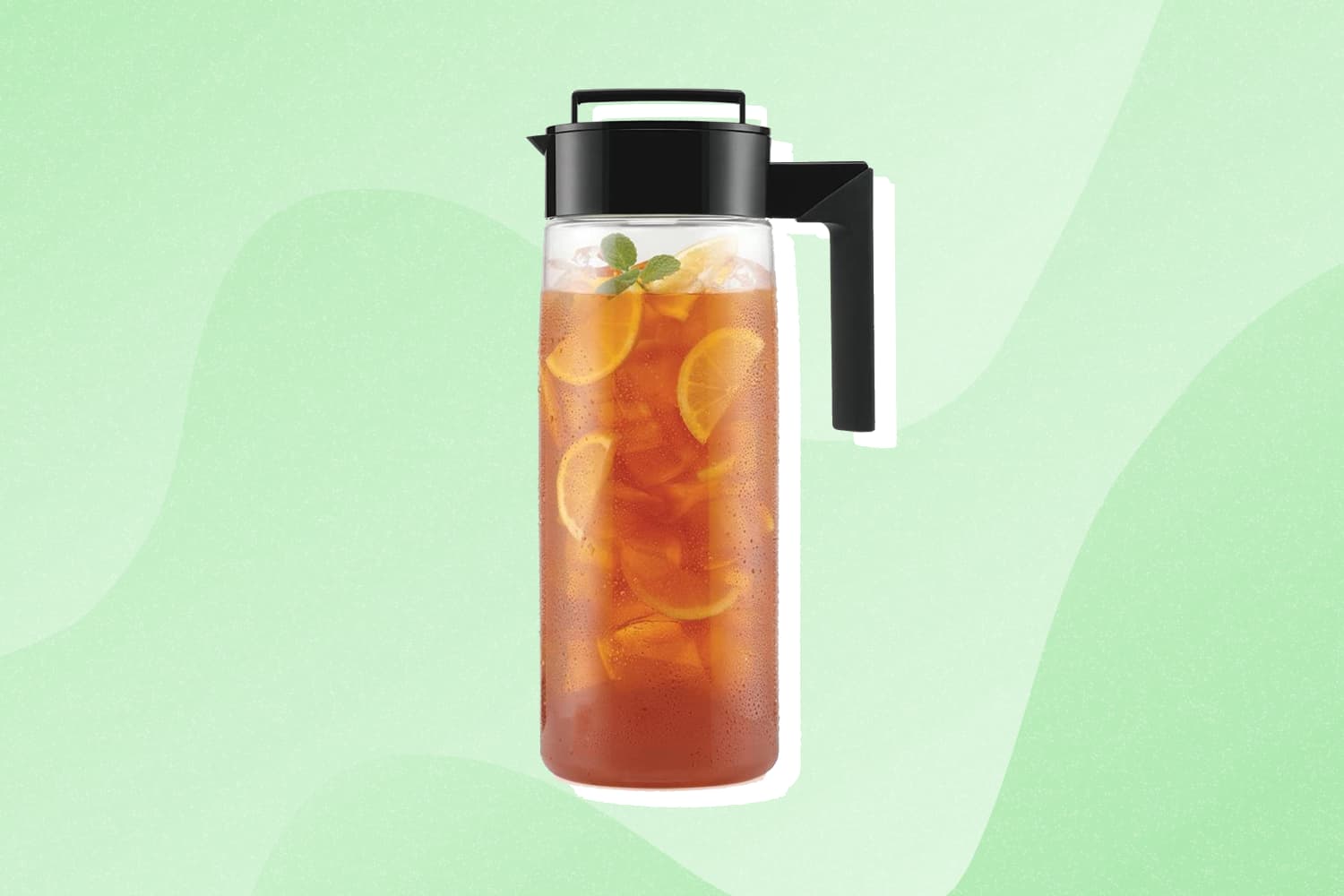 We independently select these products—if you buy from one of our links, we may earn a commission.
When a product is good enough to convert someone from a non-user to a huge fan, you know it's gotta be special. And that's why I just added this 2-Quart Takeya Ice Tea Maker to my Amazon cart. "I don't even like tea — hot or otherwise! — and I can't stop making iced tea in my Takeya pitcher," says Kitchn's lifestyle director, Lisa. Well, I drink iced tea on the daily, and if Lisa gives this kitchen gizmo her seal of approval, that's all I need to know.
It turns out Lisa is just one member of a group of fervent Takeya followers. The pitcher has more than 4,000 five-star ratings, with customers touting everything from its high-quality construction to its easy-to-use design. "I love this thing and use it multiple times per week," says one reviewer, adding, "Definitely glad I purchased it and would do so again."
The genius of this pitcher is in its patented flash chill technology, which turns freshly brewed hot tea into deliciously refreshing iced tea in just seconds. Not only is this approach extremely convenient, but it also maintains your drink's freshness, flavor, and nutrients. When your tea is piping hot and ready, fill the pitcher halfway, top it off with ice, screw on the leakproof lid and shake for 30 seconds, and you're ready to enjoy. If you want to get fancy, fill the fine-mesh diffuser with fruit, fresh mint, or other ingredients so that the flavors can seep into your drink while it's chillin' in the fridge.
Or, you can opt for Lisa's approach. "Serious tea drinkers will scoff at me," she says, "but I just measure out the tea and the water and let the whole thing steep in the fridge for, well, until I remember to dump out the leaves. I've been doing it this way for many years now with David's Tea, and it's always resulted in the perfect summer sipper."
Convenience and ease are big selling points, of course, but this pitcher is a major money saver, too. Comments another happy customer, "I like Arizona Green Tea and Argo Ginger Twist Tea, but with as much ice tea as I drink, buying from the store was not good for my budget." Preaching to the choir, my friend. "So, I adapted copycat recipes to get the best-tasting homemade versions and now with the Takeya Iced Tea Maker, I can easily make a week's worth of tea in short order with no other dishes and without over-brewing." Cha-ching!
To, ahem, top it off, you can pick between four spiffy color options for the lid … but choose wisely. Says Lisa, "My only regret is that I didn't get the pink option!"
Buy: 2-Quart Takeya Iced Tea Maker, $29.99