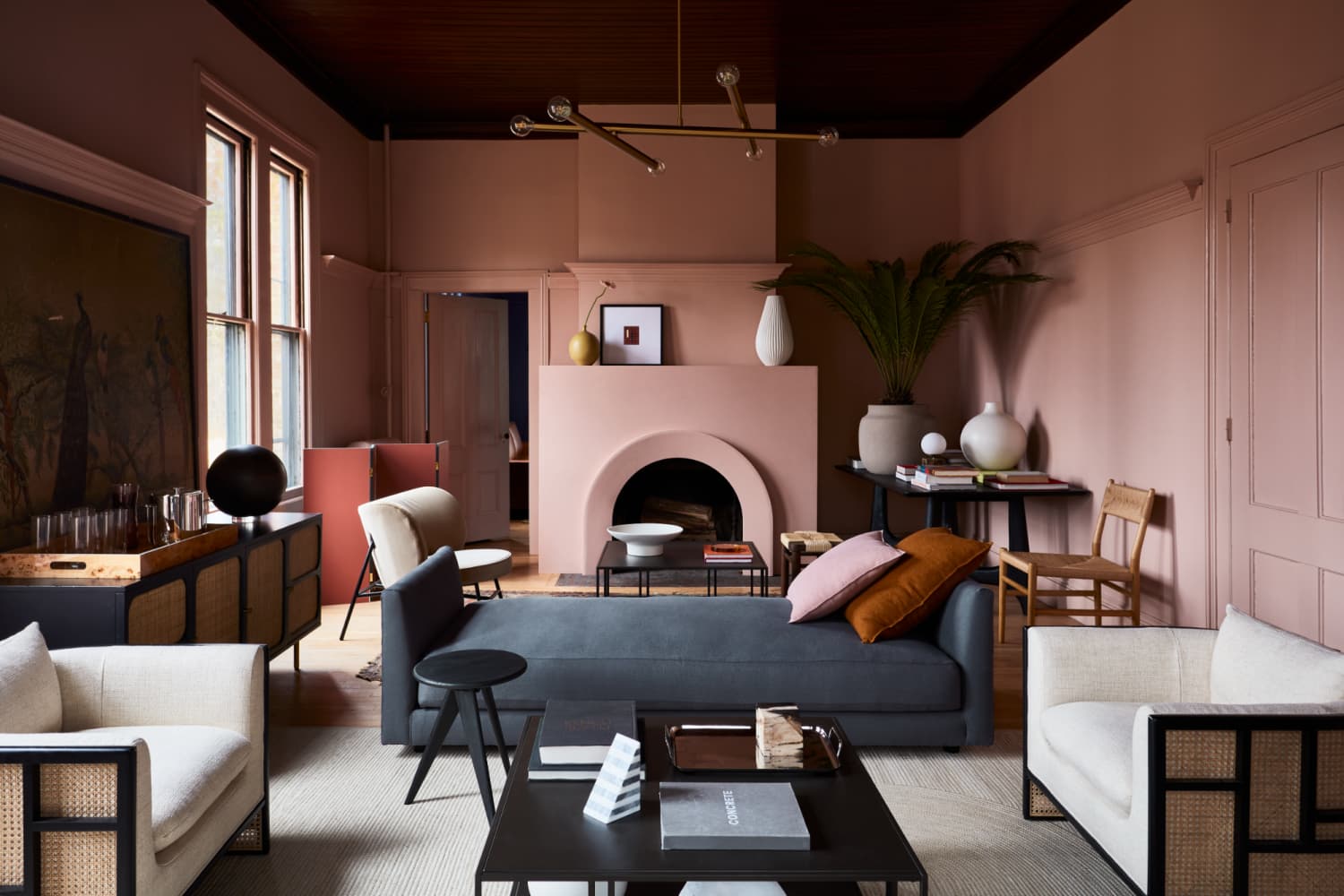 We independently select these products—if you buy from one of our links, we may earn a commission.
What do you get when you combine West Elm's newest collection with a 19th century Massachusetts farmhouse, a dreamy Montauk beach home, and a modern Brooklyn townhouse? A jolt of color, patterns, and shapes that totally shake up fall decor inspiration, no matter where you live.
West Elm's autumn 2021 line has officially landed, and it homes in on eight specific up-and-coming design ideas, from '70s era high gloss accents to modern classics. Available now both in stores and online, there are plenty of must-see pieces (I'm look at you, cane loveseats!), but it's the brand's lookbook that makes everything feel even more next-level. Shot on location in three separate (but equally charming and cool) venues, it's essentially a master class in fall styling like you've never seen before. I mean, there's a moody pink living room in the mix — need I say more?
Even if your home doesn't have the same vintage charm or beachy bones as these backdrops, don't fret! Any space can take styling cues from West Elm's fall assortment. You can check out the photos and get acquainted with the new pieces on the brand's site, but these are the tips and tricks that stood out to me.
Wall art deserves to be diverse
West Elm's always notably well-versed in of-the-moment wall art, but this time around, they're offering more than just paintings and prints. If you're bored with your blank walls, think outside the picture frame. Try hanging a big eye-catching throw blanket for a revamped take on tapestries, or go the handcrafted route with this abstract woven accent from the brand's latest batch of artisan-made treasures.
Any piece can benefit from pattern, especially geometric prints
Geometry's been the name of the decor game for some time now via pillows, bedding, rugs, and the like, but West Elm's put a printed stamp on, well, just about everything. You'll find everything from decorative ottomans to screens… plus, as seen here in the lookbook, some persuasive arguments for splashing your tiles with vibrant shapes.
Expand your seasonal color palette
If you take away any tip from West Elm's latest editorial, let it be this: Fall tones don't always have to be synonymous with burnt oranges, aubergines, or dark reds and greens. A pop of pink, when paired with darker decor to balance it out, makes this farmhouse living room feel both elevated and timeless. There's no need to make a full floor-to-ceiling color commitment though. Tap into this "fearless color" trend, as West Elm calls it, by introducing a rich mustard chair into your space or putting a bold teal enamel vase on your table.