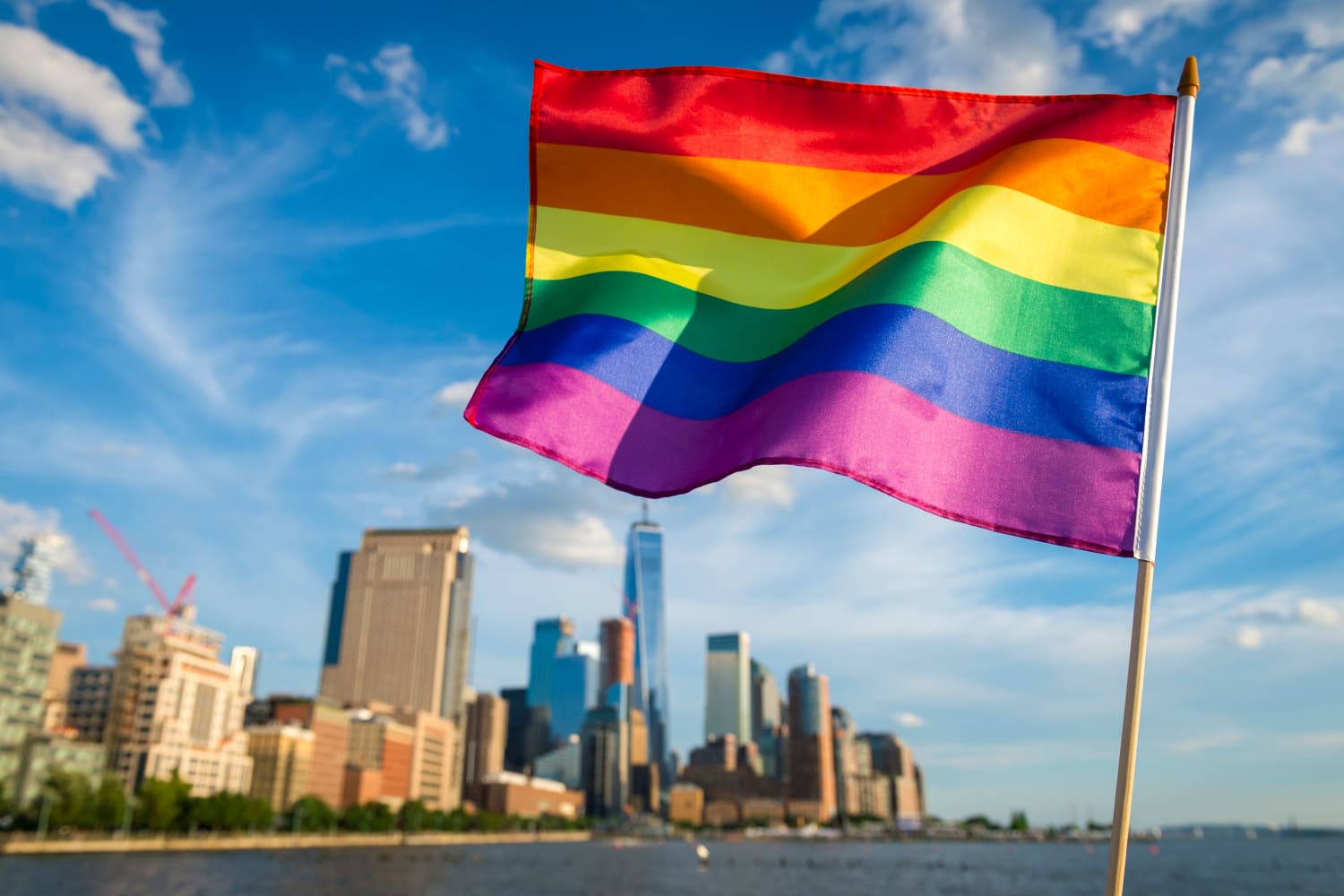 As the birthplace to the LGBTQ+ liberation and pride movements in the U.S., New York City has always been rich in queer history and culture, but at long last, there will be a dedicated museum to the many trailblazers who have helped paved the way towards equality and freedom for all. The New-York Historical Society is adding 70,000 square feet to its building at Central Park West, creating a permanent home for the The American LGBTQ+ Museum, a collection of classrooms, galleries, study areas, and a state-of-the-art compact storage facility dedicated to preserving, researching, and sharing global, national, and local LGBTQ+ history and culture.
Slated to open in 2024, the museum will the first of its kind in New York City dedicated to LGBTQ+ history and stories, and it aims to envision "a world in which all people work toward and experience the joy of liberation." The museum will not only illuminate LGBTQ+ history, but will also "preserve artifacts, personal stories, and intangible heritage that are being lost every day; educate our communities on the evolving, complex, and sometimes internally contentious narratives of LGBTQ+ history; provide a physical space for LGBTQ+ people that fosters individual dignity and unifies across generations and differences; and support a new generation of activists to advance social change," per the museum's mission statement.
Plans were set in motion back in 2017 after a year-long study of more than 3,200 LGBTQ+ people nationwide — including historians, academics, activists, social service providers, students, museum professionals, archivists, writers, and the general public across as many demographic intersections as possible — sought out to determine the desires for queer folks who are often overlooked by other LGBTQ+ facing institutions, including people of color and those who don't conform to the gender binary. The museum will aim to live by its "stated values of inclusivity, intersectionality, transparency, and collaboration," inspiring and educating all who visit the welcoming space, either in person or virtually.
"We're delighted to partner with New York's foremost museum of history to build a new museum dedicated to an exploration and celebration of the richness and diversity of LGBTQ+ history and culture in America," said Richard Burns, chair, board of directors, The American LGBTQ+ Museum, in a press release announcing the plans. "The respect and rigor with which New-York Historical has approached this process, including their consultation with local communities, mirrors our own commitment to building a thoughtful, welcoming, queer, and inclusive experience for our visitors and partners. We look forward to bringing a dynamic new museum to life within this cherished, deeply-respected, and growing New York City landmark."
While the physical space is already under construction, the museum has begun hosting free virtual events. The museum will offer traditional exhibits as well as interactive digital events, with Burns telling NBC News, "Culture can be a mirror, and people who feel invisible in the larger culture, they want a mirror that reflects back their lives, their stories, and confirms that we exist. What we're hoping is to experiment with approaches to a museum so that people feel like they do belong there, that they do feel welcome — and that might require a lot of different kinds of approaches."
Organizers also plan to collaborate with LGBTQ+ centered groups and organizations in order to create an in-depth, inclusive haven for visitors of all identities. As New-York Historical Society President and CEO Louise Mirrer told NBC News, "It underscores the fact that history is about agency — it's not about a long dead past that no one can interrogate. This particular story of the American LGBTQ+ movement is one that needs to be recorded and preserved for future generations. The exciting part of this is that New York's oldest museum is at the forefront of ensuring that history has a future."