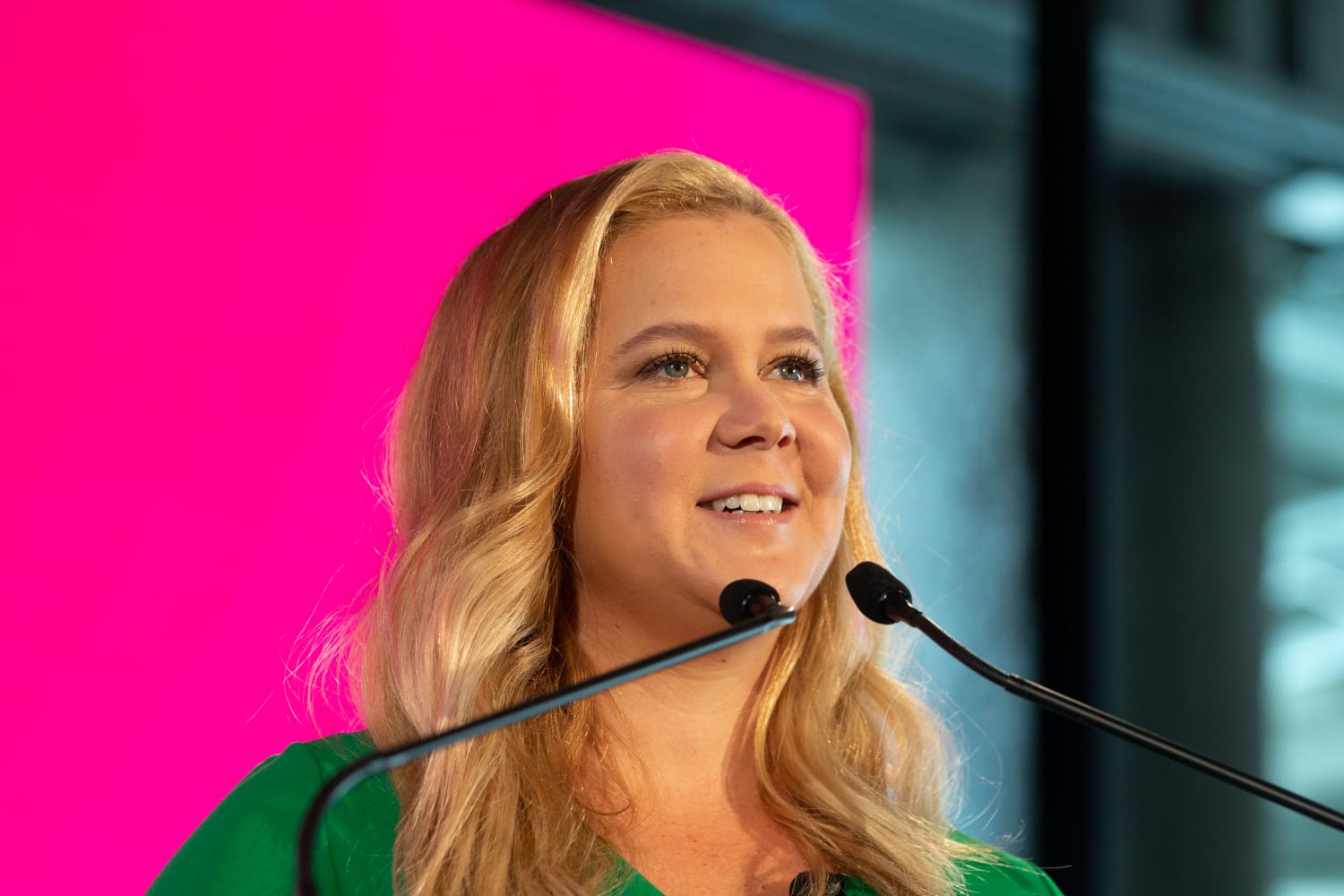 On July 15, comedian Amy Schumer posted a video to her Instagram captioned, "How to have a successful marriage." The video is of her and her husband, Chris Fischer, in bed, about to go to sleep. However, before Fischer can turn off the light, Schumer approaches him with a marriage-saving piece of information. And although the content is hilarious, the internet can't quite get over the number of pillows that made a cameo in this seconds-long clip.
"I read that every night, you're supposed to give your spouse a lot of thoughtful compliments. I just read that," Schumer joked to Fischer. "So, you know … and I don't even want those, but for the benefit of our marriage, so…"
"I love you. You're the best wife. You're my best friend. You're the best mom," Fischer said from under the covers, adding, "You've got the best bod"
"Okay, now it's going off the rails," Schumer said from the other side of The Great Wall of Pillows between them. "Omg my husband and I have a pillow wall," one fan commented.
"It's the pillows for me," another fan wrote, with someone else hinted that perhaps it's the pillows that are the actual secret to a successful marriage: "I love the number of pillows between you. #secretstosucess."
Another person wrote that Fischer should have complimented Schumer's pillow game. "You also have the best pillows, Amy Schumer!" they wrote. And another wrote that they don't believe there are quite enough: "Needs more pillows."
Yes, compliments before bed may improve your marriage. But, if you're really looking to tighten up your relationship, invest in a heap of high-quality pillows to stuff between you. It seems to be working great in the Schumer-Fischer household.