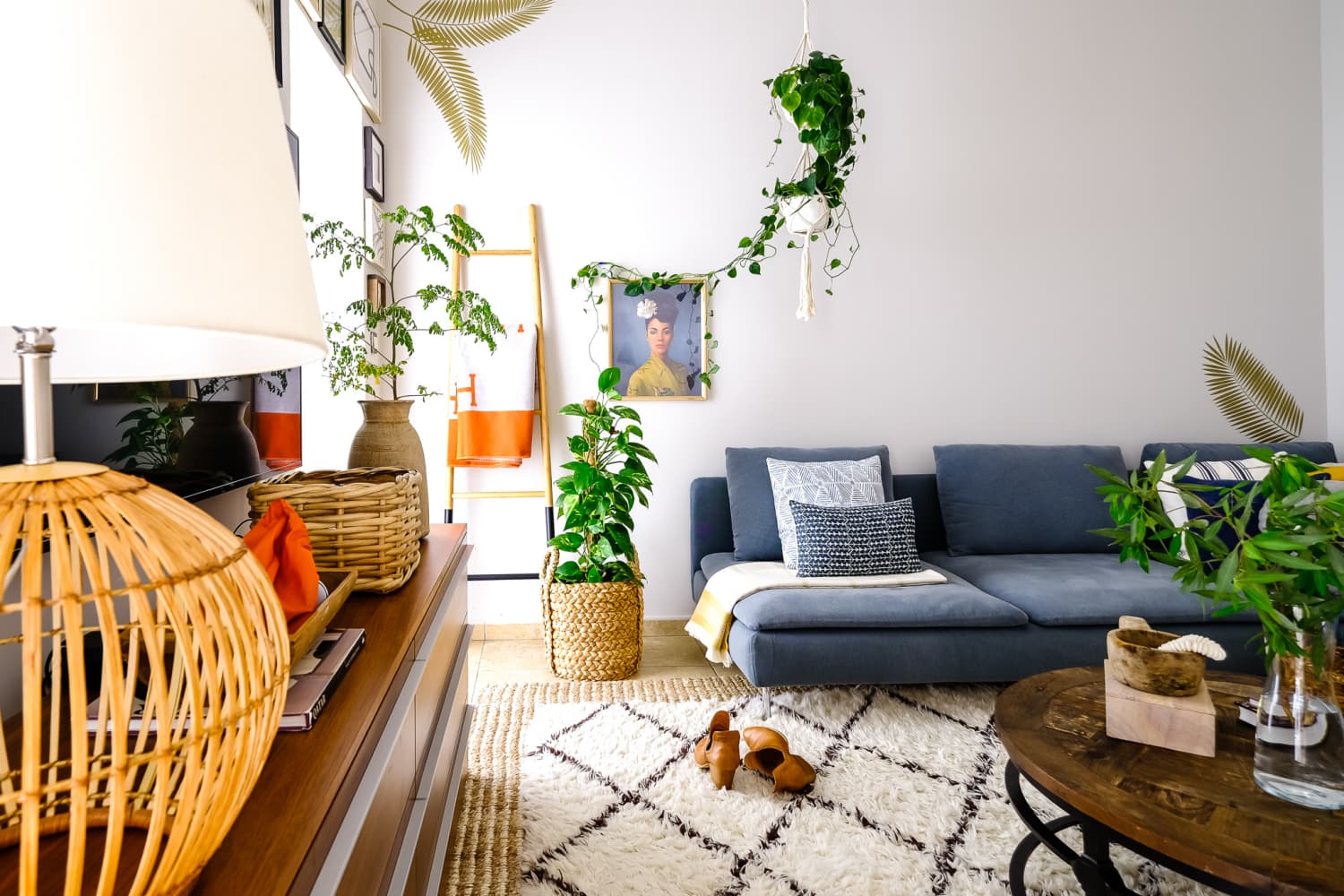 Name: Sara Abdul Majid, husband, Osama, three little boys, and two hamsters
Location: Doha, Qatar
Type of home: House
Size: 2,800 square feet
Years lived in: 4 years, renting
Tell us a little (or a lot) about your home and the people who live there: We live in a fantastic gated compound with a wonderful family atmosphere where little ones run and play safely along the streets. Our house is one of 240 identical others. When lockdown was upon us last year and time stood still, we focused on turning the rental into a home that's unique to us.
Our home is filled with travel souvenirs, art, and collectables from around the world. My husband prefers a very minimal style, while I like a more maximal and colorful style, so I think we met somewhere in the middle, perhaps leaning towards my style! Through the use of art, furnishings, and thrifted finds, we were able to bring it to life and were blown away by the transformation.
What is your favorite room and why? Our family living room as it's where we spend most of our time as a family. When we moved in, we disliked this space as it very dark and has NO windows. However with a little love and a full-sized art gallery wall, it's become the room we spend most of our time in. The room gets so much traffic, sticky fingers, and a whirlwind of toys everyday but still looks good, as the sofa is washable, and the jute rug is very forgiving.
What's the last thing you bought (or found!) for your home? During the pandemic, most stores were sold out of outdoor furniture, and I really wanted a daybed in our patio, so my husband built me one, and I love it!
Describe your home's style in 5 words or less: Eclectic, nomad, boho, decor OBSESSED
Any advice for creating a home you love? Layering. I only understood this concept last year and realize how pleasing it is to the eyes. Here's my two cents:
This submission's responses and photos were edited for length/size and clarity.