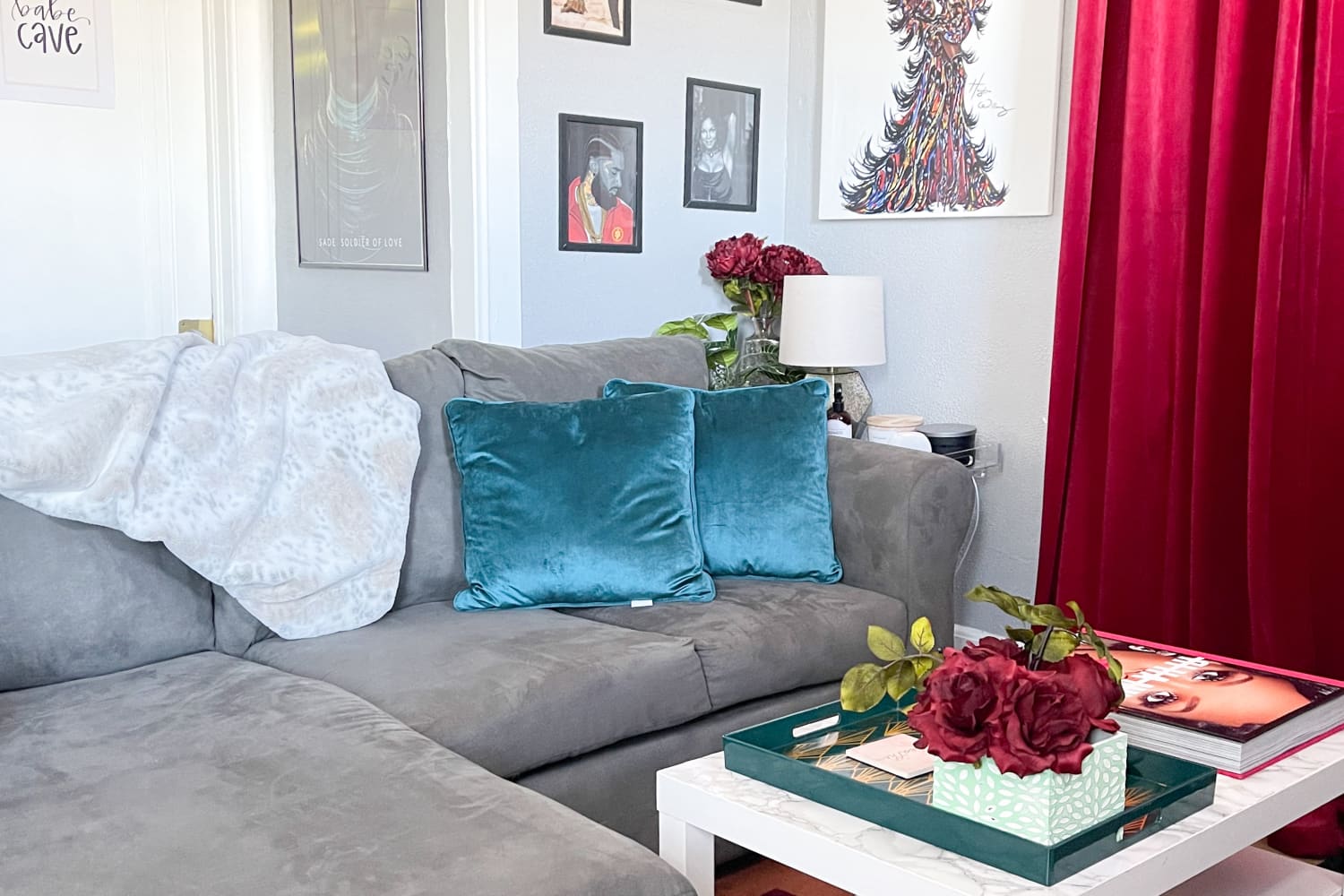 Name: Michelle Levy and cat, Zipporah
Location: Milwaukee, Wisconsin
Type of home: Apartment
Size: 800 square feet
Time lived in: 3 months, renting
Tell us a little (or a lot) about your home and the people who live there: This is a remodeled two-bedroom duplex apartment I lucked into finding four months ago. I like to think the apartment found me because it was very random how the listing popped up in my email. What caught my attention was the fact there are two bedrooms and an open space upstairs while the downstairs area has my kitchen, another open space, and the bathroom. I live alone with one cat, my 8-year-old Zipporah.
I don't have a particular style when it comes to decorating other than I work with pieces, colors, and art I love. I love black art and pop culture, and that's an ongoing theme throughout my home.
What is your favorite room and why? My favorite room is my living room. With last year's stay-at-home orders, my goal was to create a space that was entertaining, relaxing, and vibrant. This is a space where I can study, work, watch a movie, play a video game, or just relax and listen to my vinyls.
Describe your home's style in 5 words or less: Cozy, comfortable, eclectic, and inviting.
What's the last thing you bought (or found!) for your home? The last thing I purchased for my home was a wire rack for my kitchen storage. I love the open storage, commercial kitchen look. The rack was purchased from Walmart.
Any advice for creating a home you love? Break all the rules. Seriously, there are no rules to creating a space you love. Pour your passion into it, and if you're renting, do this in the items you own and can take with you if you move.
This submission's responses and photos were edited for length/size and clarity.