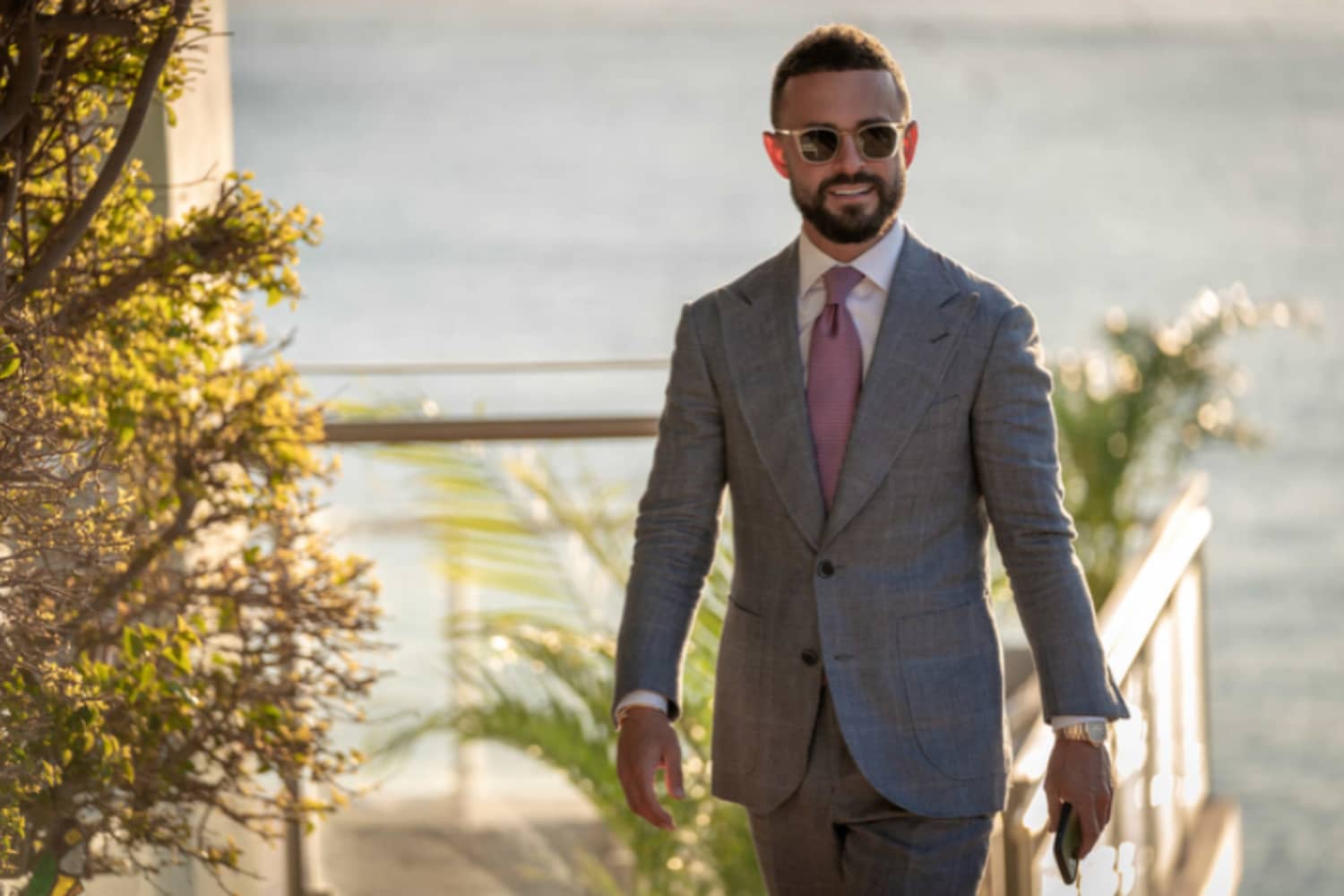 We independently select these products—if you buy from one of our links, we may earn a commission.
More time at home has probably meant more time making your way through your never-ending watch list. "Bridgerton" won the hearts of millions and "Selling Sunset" no doubt thrust Los Angeles to the top of many people's post-pandemic travel list.
If you're on the hunt for your next real estate reality binge-watch, look no further. Amazon Original series "Luxe Listings Sydney" has become such a popular choice this summer, it has already been renewed for a second season—less than two weeks after its initial release.
Showcasing some of the most breath-taking homes in the exclusive Sydney property market, "Luxe Listings Syndey" follows two of Australia's most renowned realtors, Gavin Rubinstein and D'Leanne Lewis, along with esteemed buyer's agent, Simon Cohen, as they sell some of the most high-end homes in New South Wales.
From an awe-inspiring property on Sydney's prestigious 'Billionaire's Row' to a multi-million-dollar mansion with a private beach, the series offers viewers a glimpse inside the glitz and glamour of the luxury market, while diving into the agents' intense professional operations and extraordinary personal lives.
In the show, Rubinstein and Lewis go head-to-head to secure the biggest and best homes in Sydney, complete with stunning harbor views and iconic beachfront backdrops. In just the first season, the show has featured almost $200 million worth of luxury real estate. Meanwhile, Cohen is on the other end of the transaction, trying to get the best possible deals for his clients. It's a tough game full of tension, drama, and ruthless competition that's sure to keep you watching.
Amazon Studios have noted that "Luxe Listings Sydney" has already become its "biggest Australian original series to date", so it's no surprise at all that the streamer, much to the delight of fans, has already renewed the series for a second season.
In a promotional trailer posted to Instagram, the cast stated that they are currently shooting season two, teasing that we can expect "double the drama" and "double the price tags".
"Awesome news, such a great show!" one fan wrote in the Instagram comments, while another said: "Yay!!! Please make the seasons longer. I finished season 1 in one sitting,"
While there isn't an official date for the release of season two of "Luxe Listings Australia", no one's judging if you rewatch all the drama from season one.