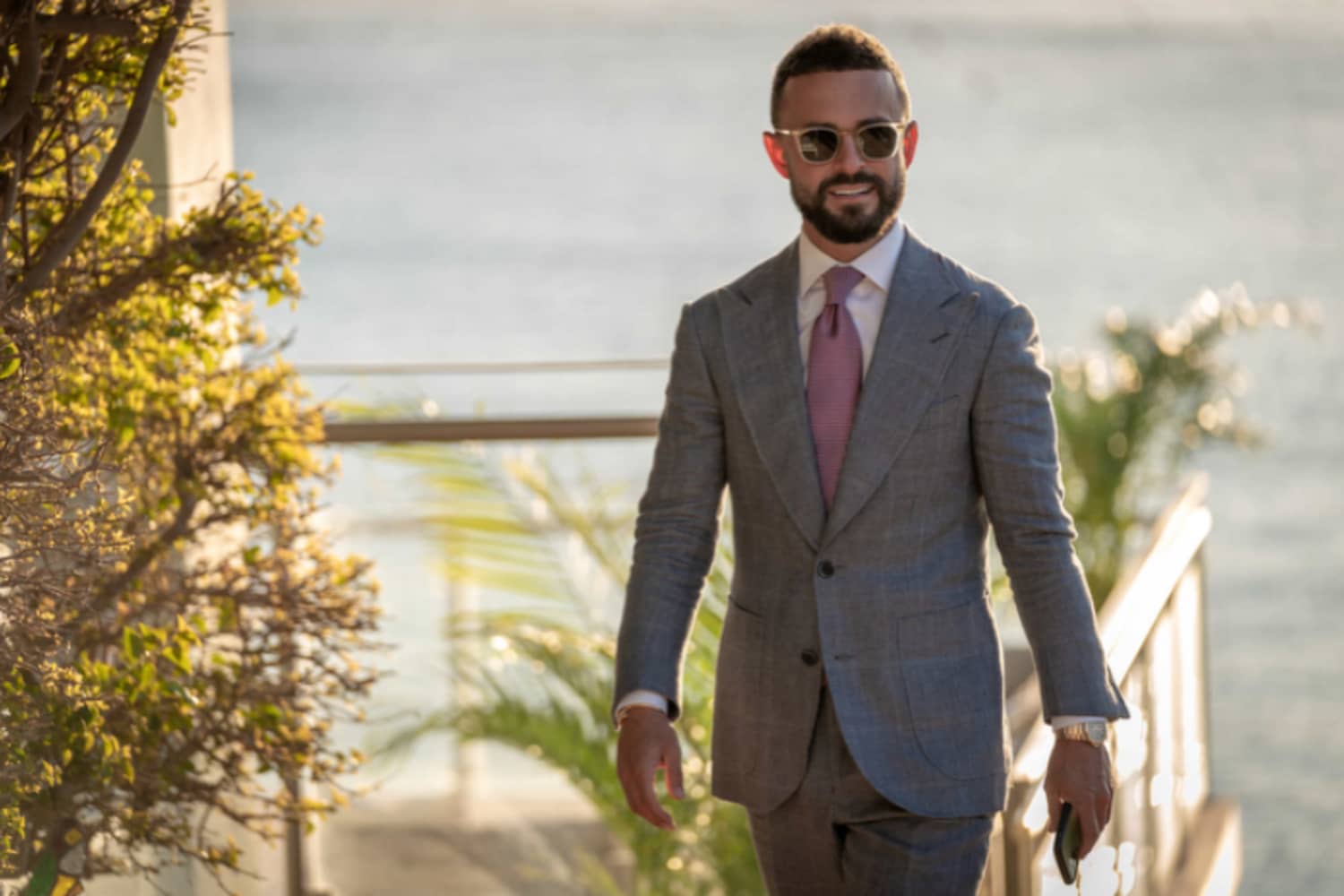 We independently select these products—if you buy from one of our links, we may earn a commission.
Summer is in full swing and boy, don't we know it. With temperatures soaring and some parts of the U.S hitting record-breaking highs, keeping cool is a big priority right now. If you're thinking of new ways to beat the heat this summer, Amazon may just have the answer for you. Introducing: the suntan tub.
The internet's savviest shoppers have found the must-have accessory of the season, and it's the perfect buy for those without a pool in their backyard. The suntan tub, also known as a tanning pool or a sunbathing lounger, is an affordable alternative that could be the cure to those warm-weather blues. It's the easiest way to create a cooling sanctuary to be jealous of and, honestly, who needs a swimming pool anyway?
What sets the inflatable masterpiece apart from your regular old pool float is its tall raised edges, allowing you to fill it up with water. Set it down on your lawn, take it to the park, or even fill it up in your living room for when the aircon just won't cut it. And, if you have a pool? Throw it in there for the ultimate summer cool down.
To enjoy your suntan tub, all you need to do is blow it up, grab a hose and fill it up with water. The clear top design allows the tub to stay cool in the sunshine and the integrated removable headrest, along with the ribbed interior construction, creates the ultimate lounging experience built for hours of relaxation under the sun.
The Swimline Suntan Tub has taken shoppers by storm and the inflatable has over 2,400 five-star reviews.
"Amazing product for laying out! I use it on my deck with a beach towel under and it's very comfy. Highly recommend and two of my friends placed orders since I've gotten mine!" one shopper said, while another wrote: "I love it!!! Sweet relief to a steamy Florida summer for someone without a pool,"
The tub in question is available in two colors, pink/purple, $79.39, or blue, $79.99.
Whether you're using it to catch a tan or to relax and enjoy sinking your teeth into your summer "to be read" list, just don't forget the sunscreen!