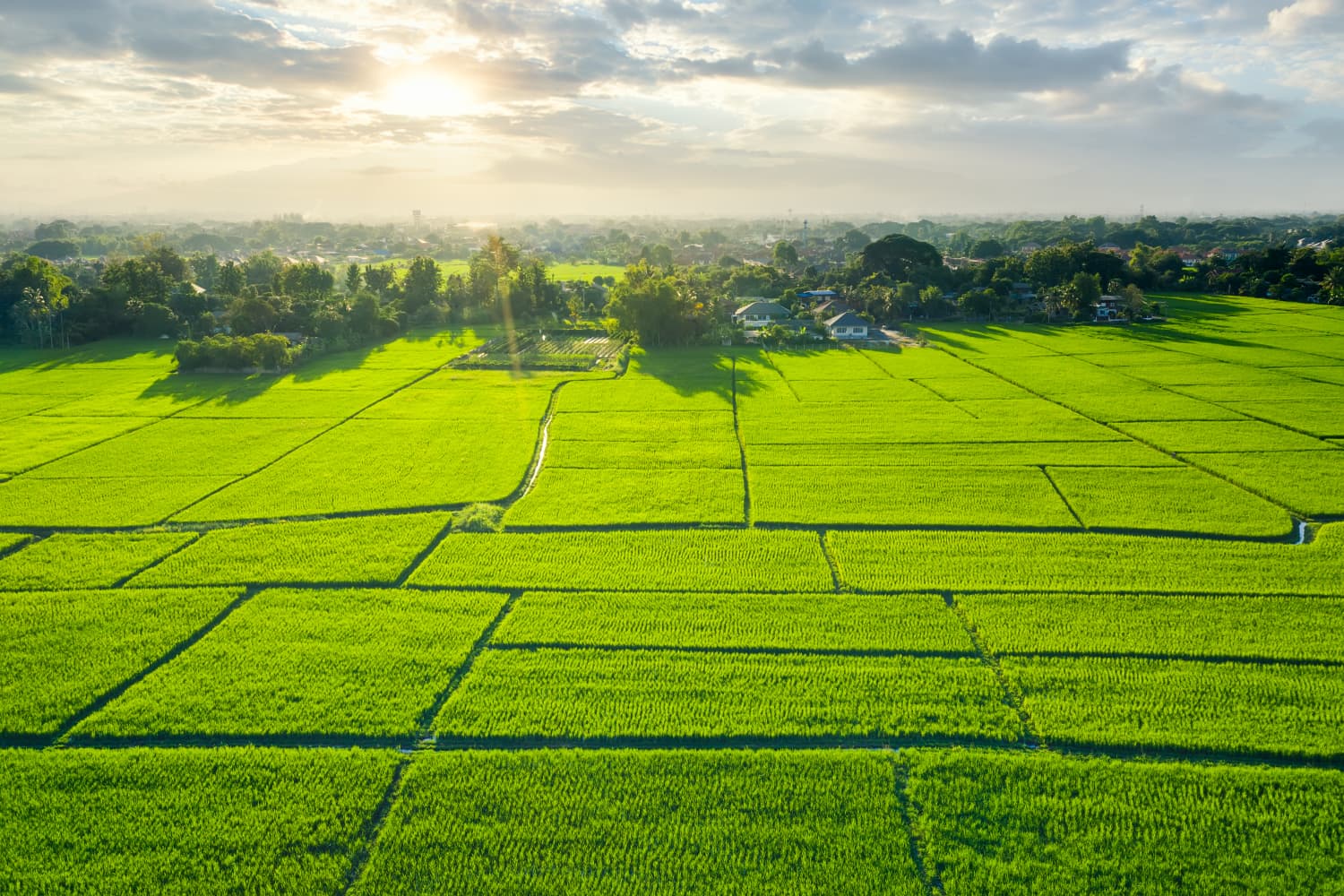 Like a lot of people, Brian Walsh's priorities changed during the pandemic. Though he and his wife had eventually planned to move across the country to be closer to family (they have two young kids), the pandemic accelerated that timeline by about five years.
As a certified financial planner for SoFi, Walsh understands how to make savvy decisions when it comes to buying and selling homes. But he also wasn't afraid to break a few financial rules for the sake of setting his family up for long-term success, either.
Case in point: Walsh and his wife made the somewhat unconventional decision to buy land and build a custom home on it. Going this route can often be more expensive and more complicated than buying an existing home (or even a non-custom new build in a development), so it's not for everyone. But, as with all financial decisions, there's no one-size-fits-all approach and sometimes it pays to take calculated risks.
In 2020, Walsh and his wife put their Delaware home on the market and began house-hunting in Michigan. As prices escalated and interest rates dropped, they searched and searched for their perfect home in Grand Rapids — to no avail.
Eventually, they gave up their search entirely and bought an undeveloped plot of land instead, then found a builder. Walsh says the decision to build a home ultimately goes back to their priorities, which they weren't willing to budge on.
"Early in the process, my wife and I made a list of what was most important to us and what we were willing to sacrifice," says Walsh. "Our top priorities were being in the same elementary school district as our best friends and being in a subdivision with neighbors but plenty of green space. We explored dozens of existing homes and just could not find the right fit."
They also had an extremely flexible timeline, which is key for building a home instead of buying one. Their home in Delaware sold quickly, but they were able to move in with family for several months while they waited for their new house to be ready. This also gave them more financial flexibility, too, since they weren't paying their old mortgage anymore.
Another big reason building was the right choice for the Walsh family? They see the house as their "forever home," and plan to live there for a long time. That, coupled with setting a budget, meant that the new build made good financial sense.
"We got everything exactly how we wanted it, which is a huge advantage of taking this approach," Walsh says. "We view this as our forever home, so I am fine paying a few bucks more per square foot knowing that it is exactly what we want. That being said, we established a budget early in the process that still allows us to save for our goals, so we made sure we were responsible about it."
Walsh wouldn't recommend his path to just anyone. But if you have some flexibility with your finances and your living arrangements, you're willing to do some extra legwork, and you plan on staying in your house for a long time, then buying land and building might be the way to go — especially in today's super-hot real estate market.
"You need to be patient and do your homework," he says. "This is a longer process, so you need to make sure that you can handle a nine to 12-month lag both financially and with your living arrangements. On top of that, there is more research that goes into the land and builder. You want to stick to a budget, but you should not sacrifice working with a quality builder. Because the process is longer and it is typically more expensive, you really want to make sure this is a long-term house and not something you plan on selling in a few years."